One of the most basic tenants of architecture is that your structure has to work with the laws of gravity. While all the buildings currently standing on Earth obviously do not actually defy gravity, (or they would not be still standing), some of them do appear to be teasing us. 
Whether they are tipping too far to the left, balancing on what appear to be architectural chopsticks, dangling high above the ground with no true visible means of support, or simply... odd, these buildings do get us thinking.  
Curious? Check them out. Here are 5 buildings around the globe that Newton may have disapproved of, (or, loved, who knows).
5. Takasugi-an (The Tea House on the Tree)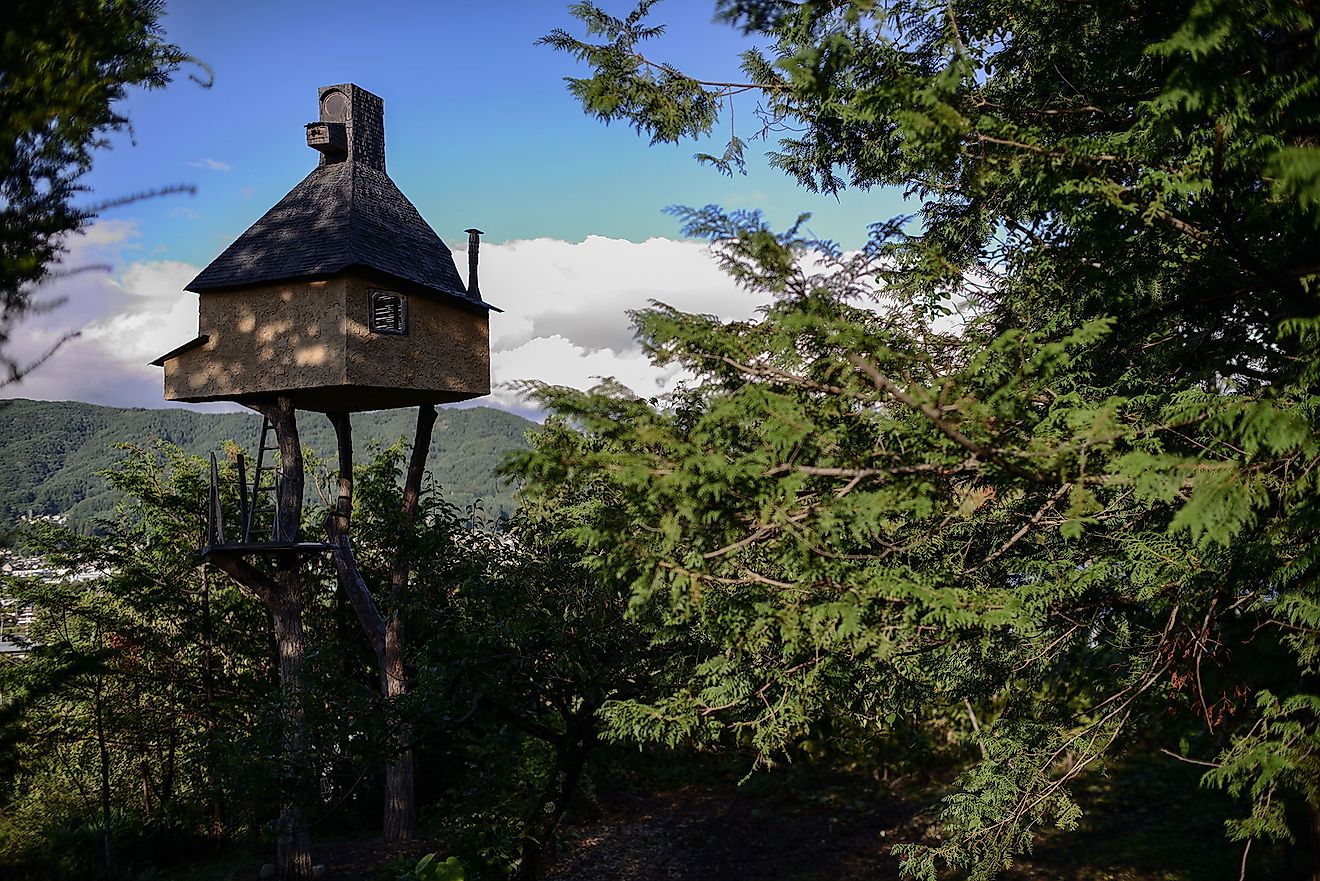 It does not sound normal to have tea in a tree? Well, maybe it does if you live in Japan, it is hard to say. It is a fact, however, that you can. 
The Tea House on the Tree was designed by architect Terunobu Fujimori, for the Kiyoharu Shirakaba Museum. It is comprised of a snug and cozy-looking cottage built atop a single cypress tree trunk in Hokuto. 
The house is reportedly designed to withstand the storms and earthquakes that sometimes visit Japan, and has been built surrounded by infamous cherry blossom trees, which bloom in abundance in spring.
Japanese cherry blossoms are a significant sign of spring and renewal, and this tea house was built just so that visitors could have tea surrounded by their glory, while in full pink and white bloom.
4. Balancing Barn, England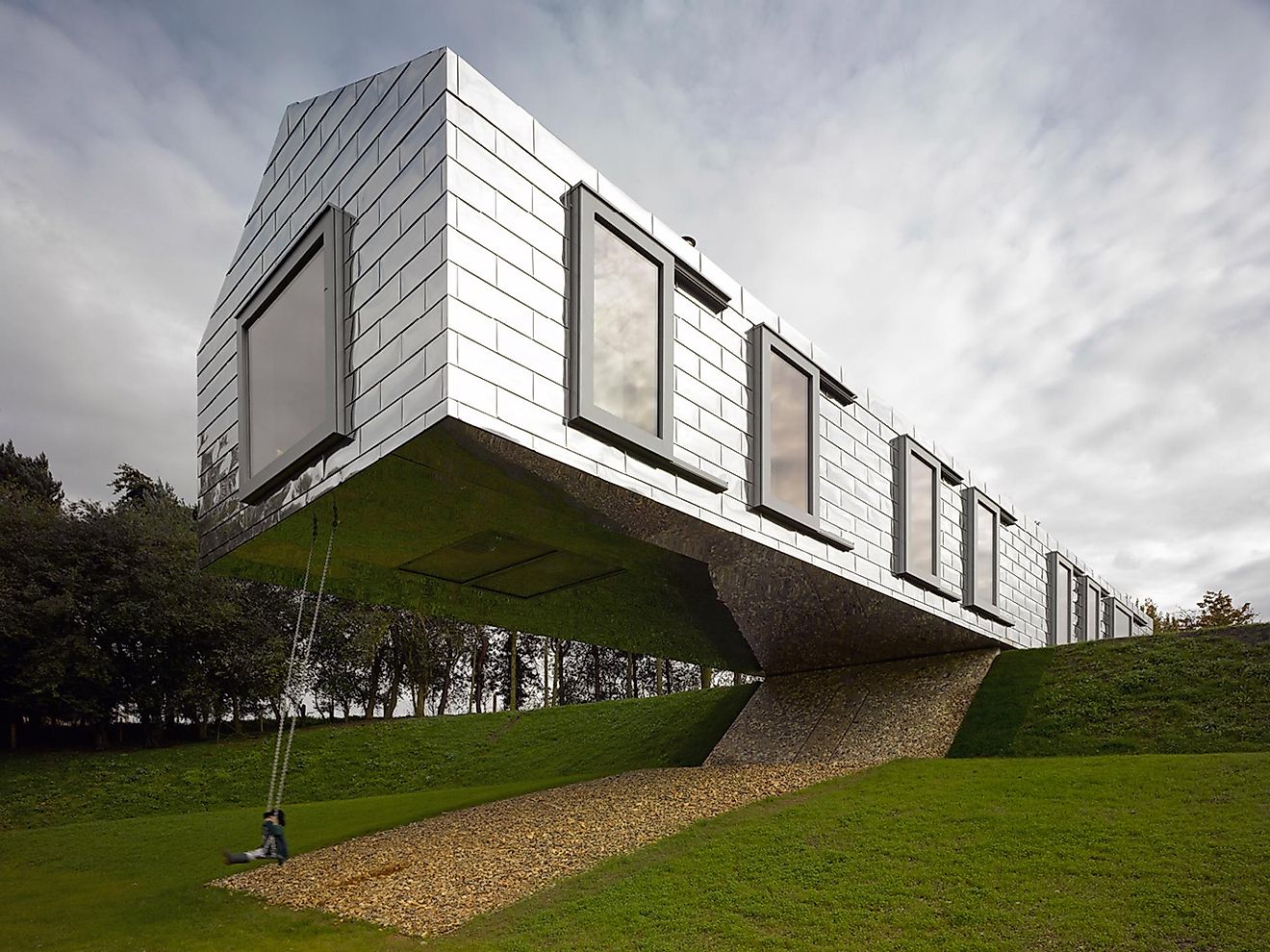 This building is not your average English cottage. The Balancing Barn is a cantilevered house that juts out over a nature reserve in Thorington, England, somewhat in the style of an indigenous longhouse, at least with regards to the building's shape. It could look a bit like a Lego block poised to topple down a hill. 
The building was designed by the Dutch architectural firm MVRDV, and is the only building in Suffolk that has a swing suspended from underneath it. The interior is modern, but covered in blond wood. This allows it to blend more easily with the nature outside its windows. The exterior contrasts this sharply, as the entire structure is covered entirely in shiny reflective steel tiles. You be the judge. 
3. Dancing House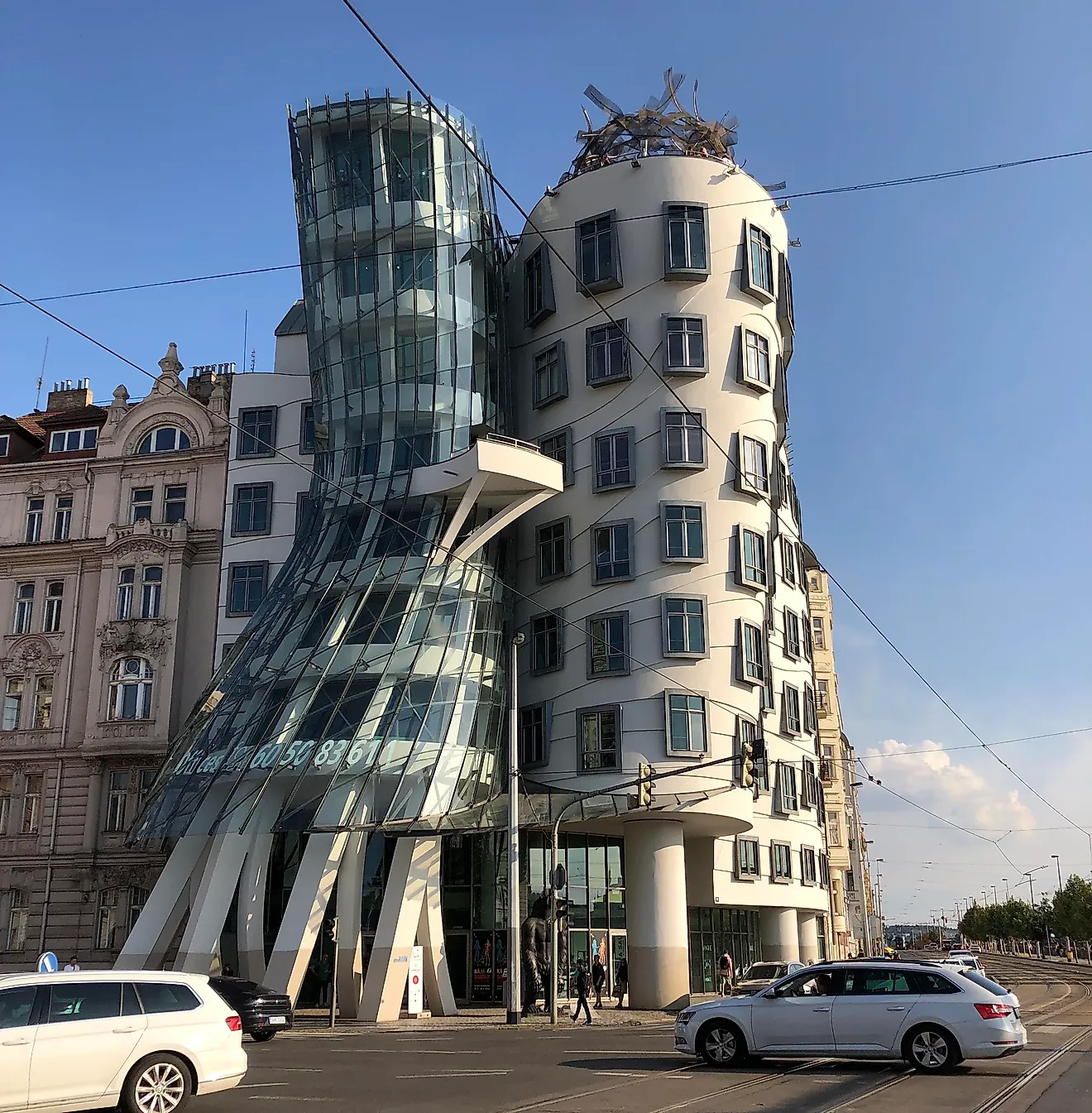 Situated in Prague, Czech Republic, The Dancing House is said to be inspired by the Hollywood dancers, Fred Astaire and Ginger Rogers, and is built in the architectural style of deconstructivism. "The Dancing House" is actually a nickname for the Nationale-Nederlanden Building, which is its true name. This structure was designed by the Croatian-Czech architect Vlado Milunic in cooperation with the Canadian architectural firm, Ghery Partners, Frank Ghery's firm. 
2. One Central Park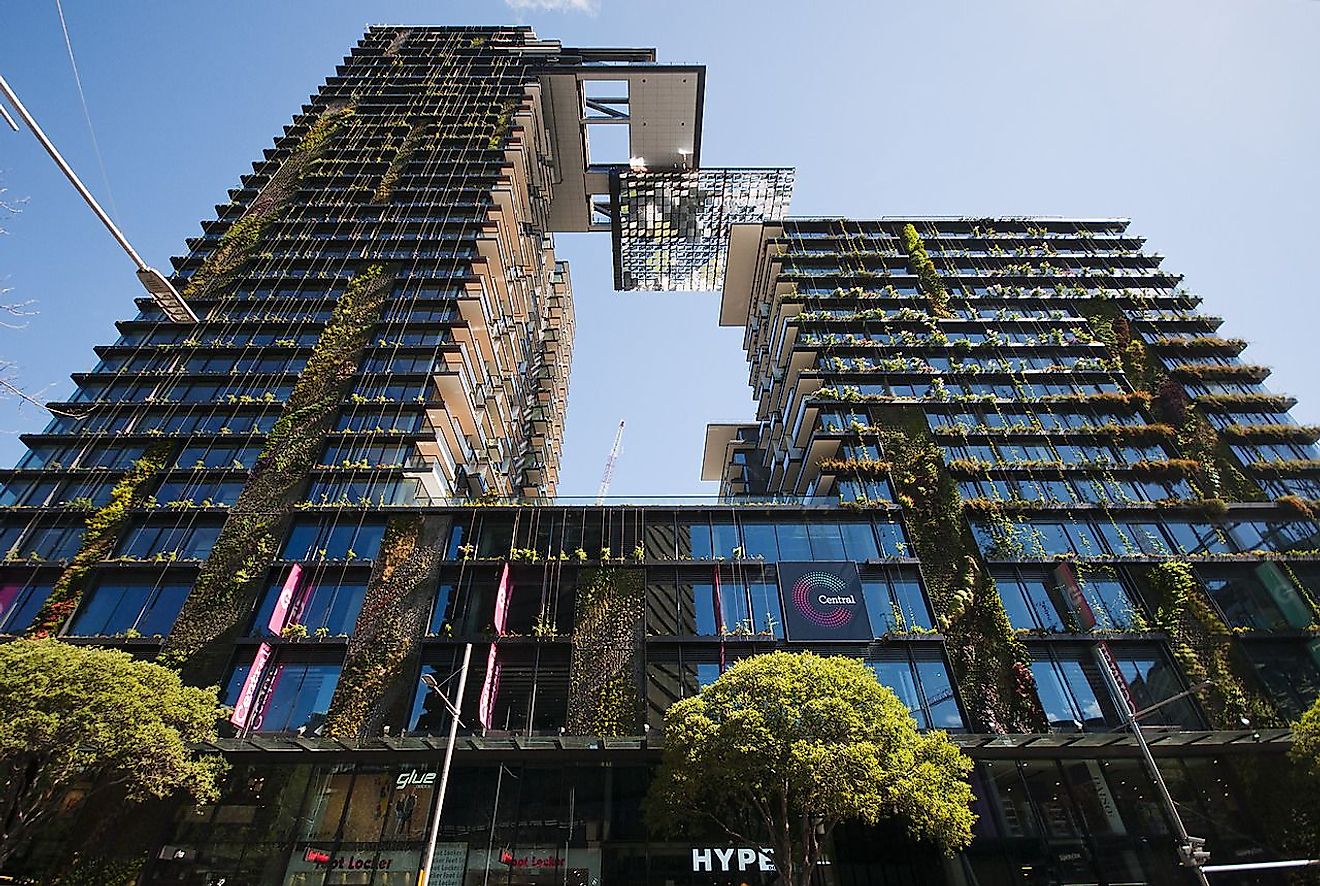 Located in Sydney, Australia in the suburb of Chippendale, One Central Park is home to the tallest vertical hanging garden in the world.  While the building itself is not all that unusual, it is the garden that can set visitors off when viewing it from the ground at certain angles. It can appear as though the garden is floating in mid-air. 
A large mixture of the greenery grows on the exterior of this urban renewal, mixed-use highrise building. 
1. Museum of Tomorrow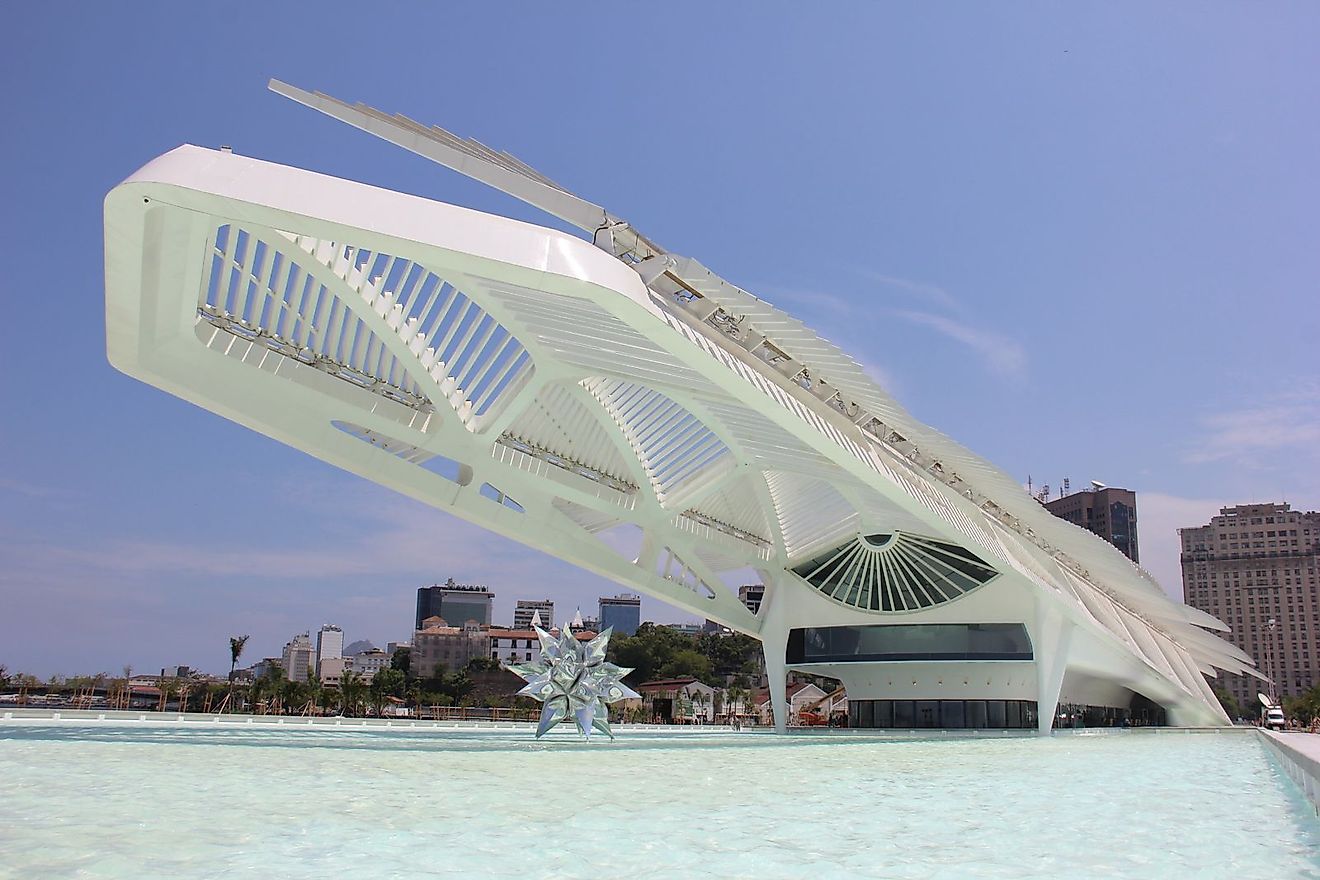 Are looking for something entirely unusual, full of the "wow" factor? The Museum of Tomorrow could satisfy your cravings. This building is a science museum located in Rio de Janeiro, Brazil. It displays a neofuturistic architectural style and was designed by Santiago Calatrava, of Spain. A white structure full of lines and circles, the building leans out over the water like the tail of an exotic bird, waving in the wind.