Home Prices in Major Canadian Cities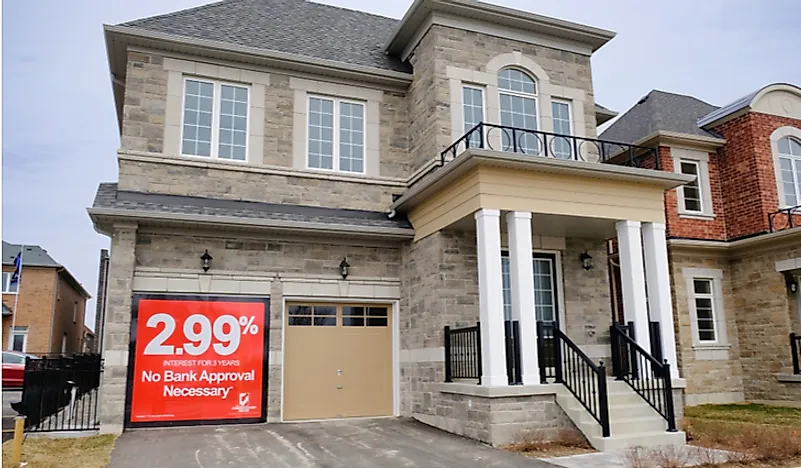 Historically, most people preferred moving to Canada because of the relatively cheaper housing options compared to other nations. However, those were times when the Canadian dollar was weak. Over recent times, the economy of Canada has been slowly growing and stabilizing leading to the strengthening of its currency. Consequently, people moving to Canada with what were traditionally stronger currencies will have less money after changing the money. Naturally, this means that their purchasing power is reduced. Contrary to other countries where house prices have been falling or remaining relatively stagnant, Canada's house rates have been steadily growing alongside its economy. As is the case in the world, properties close or in town centers have a higher value than those located in the countryside.
Average Home Prices Across Canada
Homes in Canada are the most expensive in Toronto and Vancouver. In fact, in recent times, both of these cities have been going through a housing crisis that is making it difficult for a large percentage of the population to secure housing. Major urban areas of Kitchen-Waterloo-Cambridge, Hamilton, Calgary, and Ottawa, all follow not-so-closely behind, with home prices on average costing more than $400,000. The average home price for all of Canada was $494,978. 
Notably, housing prices were lower in the cities of Quebec, Winnipeg, Edmonton, and Montreal. Home prices in Canada tend to be most affordable in the eastern provinces and the prairie provinces. Below is a list of average housing prices in the 10 largest cities in the country. 
Rent Prices in Canadian Cities
Much like home prices tend to be on the rise, the price of rent is also rising in many Canadian cities. The most expensive Candian cities to rent in are Vancouver and Toronto, where rent for a one-bedroom apartment averages $1,850 and $2,230, respectively. 
Average Home Prices Across Canada
| Rank | City | Average House Price (Canadian Dollars) |
| --- | --- | --- |
| 1 | Toronto, Ontario | 921,000 |
| 2 | Vancouver, British Columbia | 878,242 |
| 3 | Victoria, British Columbia | 763,517 |
| 4 | Kitchener-Cambridge-Waterloo, Ontario | 583,144 |
| 5 | Calgary, Alberta | 570,084 |
| 6 | Hamilton, Ontario | 535,520 |
| 7 | Oshawa, Ontario | 480,700 |
| 8 | Saskatoon, Saskatchewan | 385,580 |
| 9 | Edmonton, Alberta | 378,247 |
| 10 | Ottawa, Ontario | 373,200 |
| 11 | Montreal, Quebec | 349,000 |
| 12 | London, Ontario | 344,815 |
| 13 | Kingston, Ontario | 327,507 |
| 14 | St. Catharines-Niagara, Ontario | 323,179 |
| 15 | Regina, Saskatchewan | 316,990 |
| 16 | Halifax, Nova Scotia | 306,944 |
| 17 | St. John's, Newfoundland | 306,279 |
| 18 | Winnipeg, Manitoba | 300,011 |
| 19 | Quebec, Quebec | 266,578 |
| 20 | Greater Sudbury, Ontario | 254,000 |
| 21 | Windsor, Ontario | 247,000 |
| 22 | Thunder Bay, Ontario | 237,500 |
| 23 | Saguenay, Quebec | 196,000 |
| 24 | Saint John, New Brunswick | 187,519 |
| 25 | Trois-Rivieres, Quebec | 169,500 |