Society
5 Nobel Laureates From Africa
A number of notable individuals from Africa have been awarded the honor of the Nobel Prize.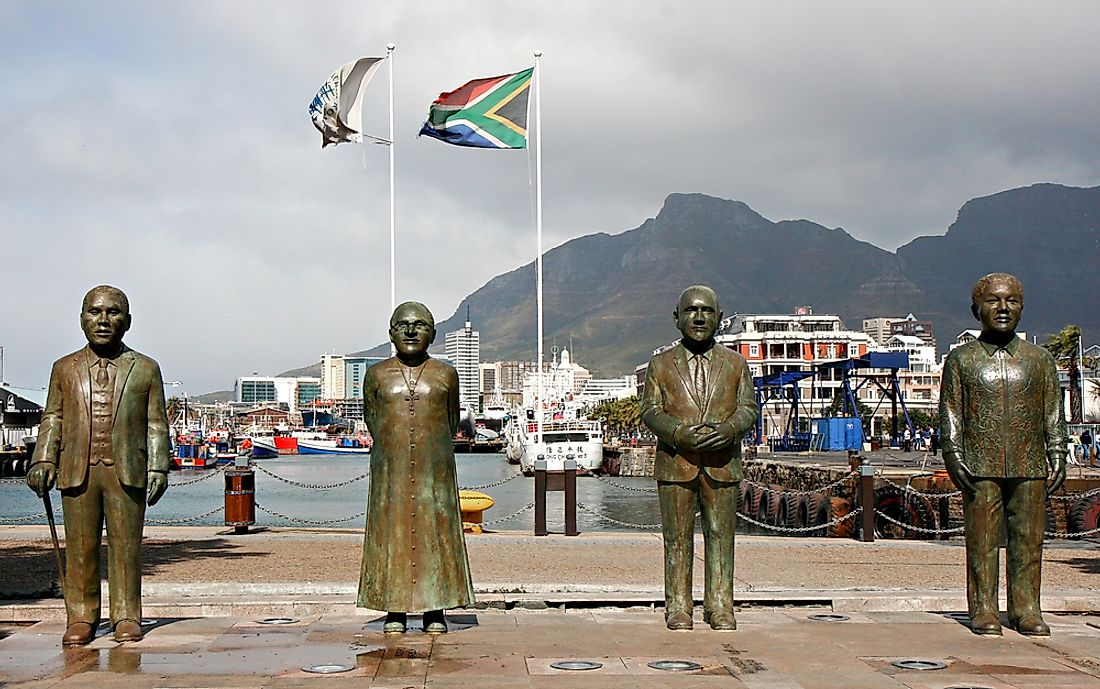 The Nobel Prize is awarded each year to celebrate achievements in Physics, Chemistry, Physiology/Medicine, Literature, and Peace. Of these, several are from the African continent. South Africa's Max Theiler was the first African to win a Nobel Prize in Physiology or Medicine in 1951. In 1960, Albert Luthuli of South Africa was awarded the Nobel Peace Prize, becoming the first black African to win a Nobel Prize. In 1991, Nadine Gordimer of South Africa became the first white African woman to win a Nobel Prize when she was awarded the Nobel Prize in Literature. In 2004, Wangari Maathai of Kenya was awarded a Nobel Peace Prize becoming the first black African woman to win a Nobel Prize. Five of Africa's Nobel Peace Prize laureates are discussed in more detail below.
5. Nelson Mandela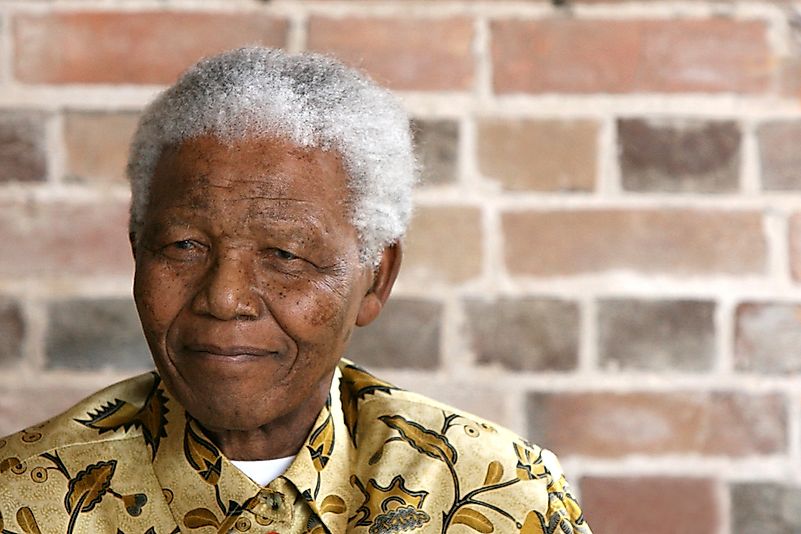 Nelson Mandela became the first black South African president in 1994 until 1999 when he retired. He was born on July 18, 1918, in Umtata, South Africa. He pursued law at the University of the Witwatersrand. However, he faced much discrimination in the predominantly white school. With Frederik Willem de Klerk, Mandela was the co-recipient of the Nobel Peace Prize 1993 for staging a peaceful demonstration against the apartheid regime and offering a platform for a democratic South Africa. Mandela remained a philanthropist throughout his life and in 2008, in his 90th birthday celebration, he asked the rich to extend a hand to the poor people around the world. Mandela died on December 5, 2013, at his home with his family surrounding him. A state funeral was held on December 15 and was attended by more than ninety heads of states and government from all over the world.
4. Kofi Annan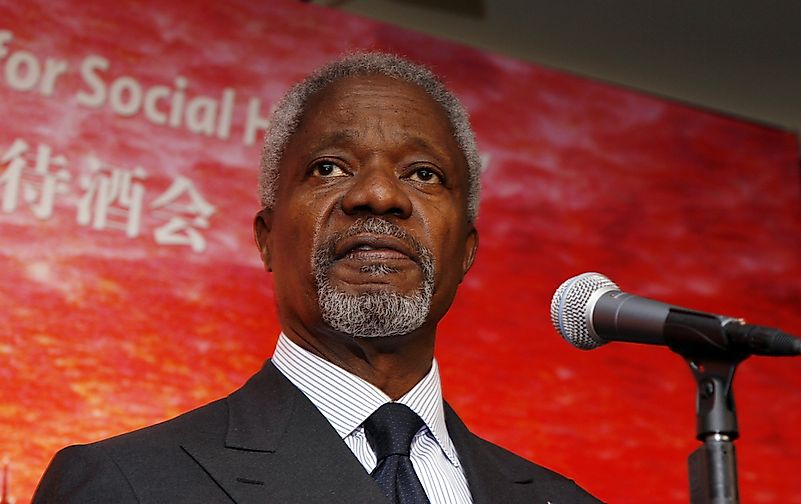 Kofi Atta Annan served as the seventh Secretary-General of the United Nations in 1997 until 2006. He was born on April 8, 1938, in Kofandros, Ghana. He was schooled at the Methodist School before proceeding to the Kumasi College of Science and Technology to study a course in economics. He later studied at Macalester College in Minnesota, United States. UN and Annan jointly received the 2001 Nobel Peace Prize for his dedication to human rights.
3. Albert Luthuli
Albert Luthuli was a South African politician who served as the President of the African National Congress (ANC) after his election in 1952. The ANC fought against discrimination from the white minority government in the country. Albert Luthuli was born in 1898 and died on July 21, 1967, in an accident. After completing his teaching course, he taught at a primary in Blaausboch, Natal as the principal and the only teacher. Luthuli was elected to the committee of ANC a year after joining the body. The following year he organized non-violent campaigns together with other ANC members to hurl defiance at the discriminatory laws introduced by the minority government. In 1960, Luthuli received the Nobel Peace Prize for his contribution to nonviolent campaigns against the apartheid.
2. Wangari Maathai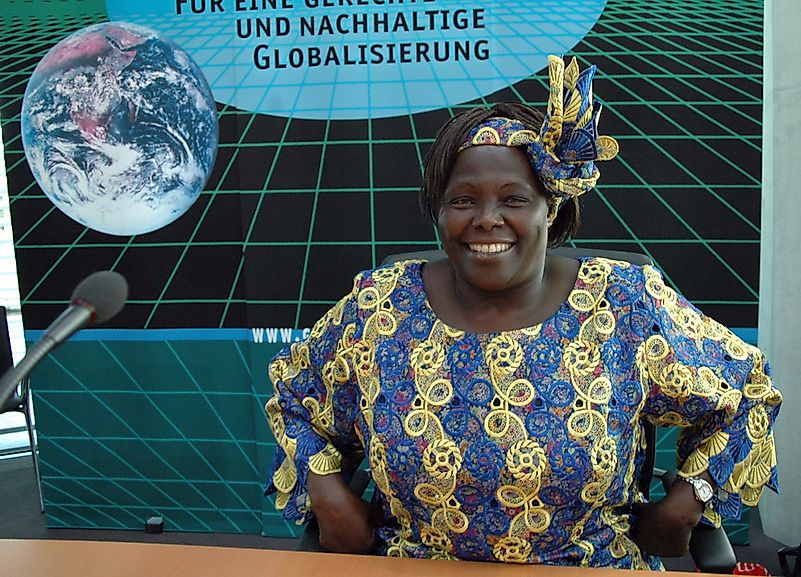 Wangari Maathai was a Kenyan environmentalist born on April 1, 1940. She attended the University of Pittsburgh in the USA as well as the University of Nairobi in Kenya. Wangari founded the Green Belt Movement in 1997, a non-profit organization engaged in women rights advocacy, tree planting and the protection of the environment. After receiving the Right Livelihood Award in 1984, she was awarded the Nobel Peace Prize in 2004 and became the first woman from Africa to receive such award for her contribution to sustainable development, democracy, and peace. She passed away in the year 2011 from cancer.
1. Wole Soyinka
Wole Soyinka is a Nigerian poet and playwright born on July 13, 1934. He studied both in Nigeria and the United Kingdom, after which he got a job with the Royal Court Theatre in London. Here, he wrote plays. He taught at different universities including Harvard, Yale, and Oxford. Soyinka received the Nobel Peace Prize in 1986 in the field of literature. Among his works are Mandela's Earth poem, essays such as Dialogue and Outrage, and A Voyage Around Essay.
Are There Any Nobel Laureates From Africa?
The Nobel Prizes are awarded each year to celebrate achievements in various fields. Several notable Nobel Peace Prize winners are from Africa, including Nelson Mandela, Kofi Annan, Albert Luthuli, Wangari Maathai, and Wole Soyinka.
This page was last updated on February 4, 2019.
Citations
Your MLA Citation
Your APA Citation
Your Chicago Citation
Your Harvard Citation
Remember to italicize the title of this article in your Harvard citation.