Before you embark on your fossil-hunting adventure, please read all the essential facts you need to know about fossil-hunting in the US here. You need to remember that collecting fossils in the US should be done with caution: please never collect anything without private landowners' permission and remember that you cannot take anything from national parks and federal land. It is also important to check your local laws because they are often area-specific (some are outlined below).
Potomac River, Maryland (Paleocene; Shark Teeth)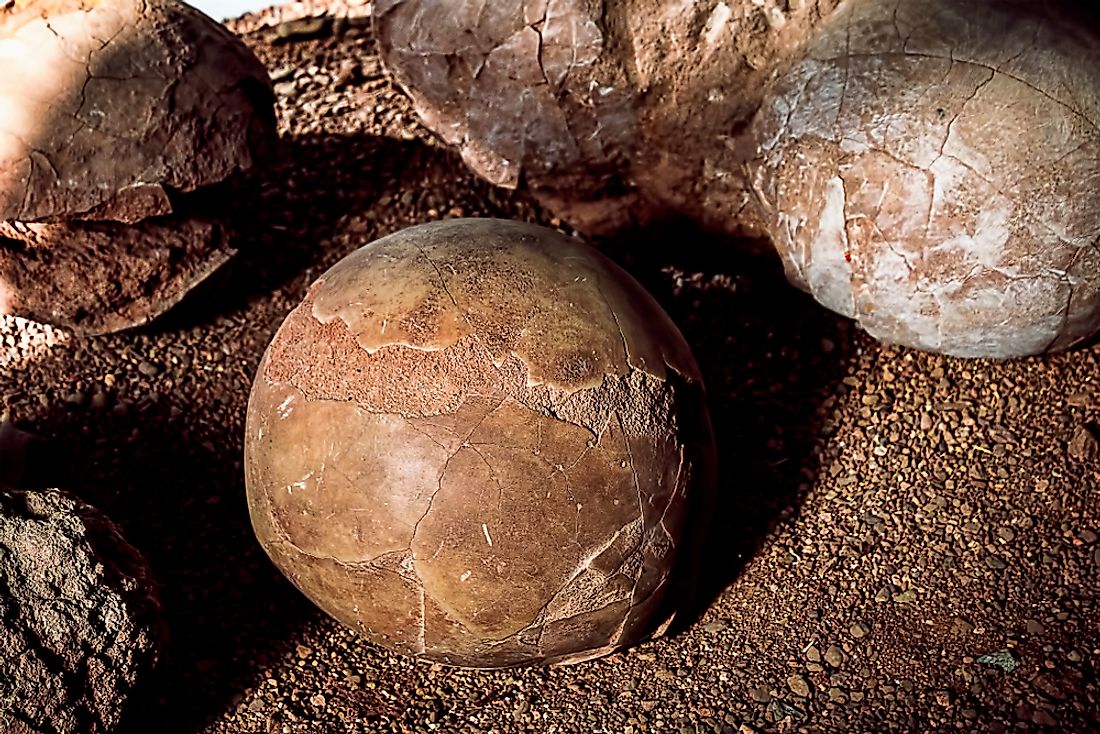 The Potomac River is a beautiful fossil-hunting location as its cliffs are composed of various fossil-bearing formations. Paleocene fossils can be found in the cliff faces just south of DC. You do not necessarily need to scale the cliffs. You can find shells and shark teeth by combing the gravel along the shore. 
There is also Laurel Dinosaur Park, which used to be known for dinosaur eggs in the past. However, every fossil found belongs to the museum. It gets sent off to the Smithsonian Institution for verification, and if it is authentic, your name will be added to the note at the museum display. The museum's public access itself is mainly sculptures and some information tables, so do not expect much.
Ambridge, Pennsylvania (Carboniferous; Plants)
You can find plenty of prehistoric ferns fossils pretty much everywhere around Pittsburg. Please mind that this location is not small kids friendly because it is exposed and is very close to a busy road! It is also not a park; you will not get any other entertainment apart from collecting fossils. This fossil collecting location is one of the spots where the ground is more exposed, and it will be easier time to pick up your finds: it is a face of a cliff with loose shales and plenty of scree. The height is under 100 ft, and you will not need to climb the cliff. You will not need any special tool, maybe just a pick or a flat screwdriver because the scree splits readily exposing the fossils.  
Calvert Cliffs of Maryland Fossil Hunting Site, Maryland (Miocene; Shark Teeth)
This fossil collecting area presents Miocene marine fauna, mainly fossil shark teeth. The Calvert Cliffs are one of the longest Miocene exposures in the world (over 24 miles), and the concentration of fossils is not bad, so you are bound to return with finds. Shark teeth are a great little find because you can make them into small pendants or give as presents. They are not expensive, and you will not get any resell value but will surely enjoy the hunt. 
Although Calvert Cliffs are some of the best fossil-hunting Miocene exposures on earth, the majority is now private property, so it is difficult to gain access to the Calvert Cliffs directly. 
Purse State Park, Maryland (Paleocene; Shark Teeth)
Purse State Park (or the Purse Area of the Nanjemoy Wildlife Management Area) is another spot from the Potomac River area exposures where you can find shells, shark teeth, and ray plates just by beachcombing. Bring a few fine mesh colanders or nets: you can find smaller fossils by scooping sand and gravel at the wave line (much easier than standing there).
One of the curious finds here is Cibicides shells. They look really cool, especially when cleaned or polished: and you want to check them online to know what you are looking for in advance. The park itself has no facilities, so you need to bring your food and water and prepare for the day "in the wild." But the admission is free, the access is not too challenging, and the area is rarely crowded so you will enjoy a leisurely fossil hunting. 
Westmoreland State Park, Virginia (Miocene; Shark Teeth)
Plan the entire day, so you get a chance to enjoy hiking or swimming; you can camp as well. For fossil collecting specifically, take the park's Beach Trail from the visitor center to the river and search alongside it. Yet another location along the edges of Potomac's riverbed. Westmoreland State Park is a great spot to explore the sand and pebbles for Megalodon teeth.
These prehistoric sharks used to swim here when the entire area was a shallow ocean. The riverbanks and the beaches alongside them are equally rich in other Miocene fossils: look for the fossils from early alligators, whales, dolphins, fish, and shells. 
Western New York (Devonian; Trilobites)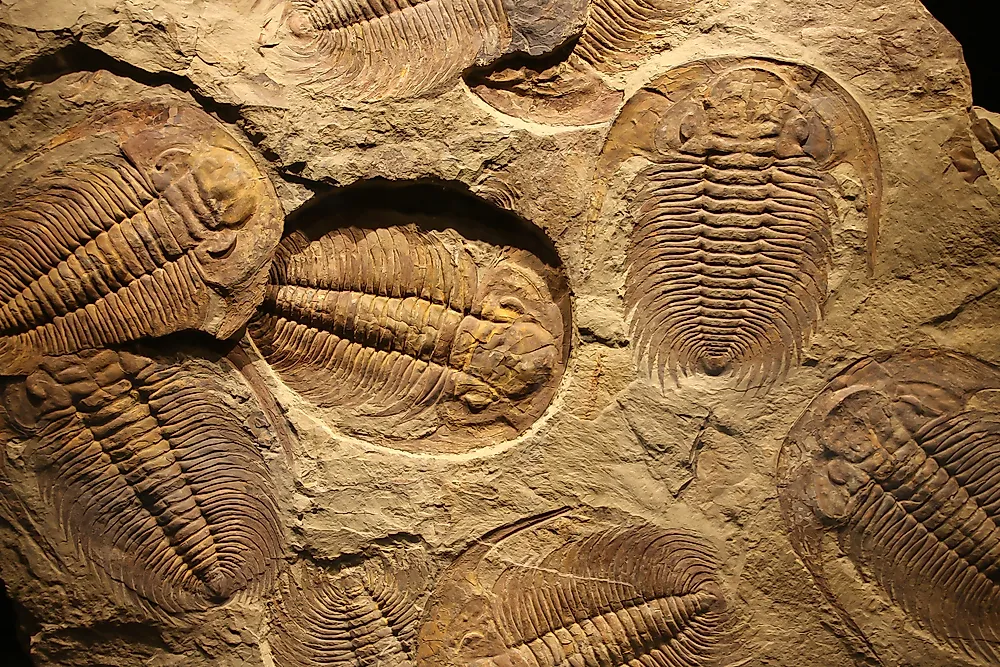 Fossil site near Buffalo, New York, is a collecting location for Devonian marine fauna, mainly fossil trilobites and brachiopods. They are primarily found in mudstones and shales along creeks in the area. Although this site is just a wild field and might not be as suitable for small kids, there is a family-friendly park in the area (see below).
18 Mile Creek and Lake Erie Cliffs are other areas to look for Trilobites (all the cliffs are private property, so please do not dig there and pay attention to "no trespass" signs. However, there are plenty of fallen rocks to comb through).
Penn Dixie Fossils, New York (Devonian; Trilobites)
Same as pretty much every exposure in West New York, the park's fossils belong to the Middle Devonian period (over 300 million years old). Apart from trilobites, you can find crinoids (sea lilies), starfish, shells, coral, snails, prehistoric crabs, and sometimes petrified wood from later periods and - rarely - paleozoic fish.
The park is only open from April to October and the entry fee is reasonably cheap - around $10 per person. You might want to check for the next Dig With the Experts event, as they bring equipment and expose fresh digs, plus kids get to listen to the explanations from paleontologists.
Lost River, West Virginia (Devonian; Trilobites)
Lost River is a 390 Million-year-old Devonian reef exposed at the roadside quarry near Wardensville. While you might see some more eager fossil hunters scaling the cliffs, you will not really have to do that or even dig; plenty of material accumulates at the base of the cliff. Fossils here are very fragile, and the area is not ideal for kids because of sliding shales. You want to have a few basic tools (chisel, goggles, and shale-splitting tool) with you.
Aurora, North Carolina (Miocene/Pliocene; Shark Teeth)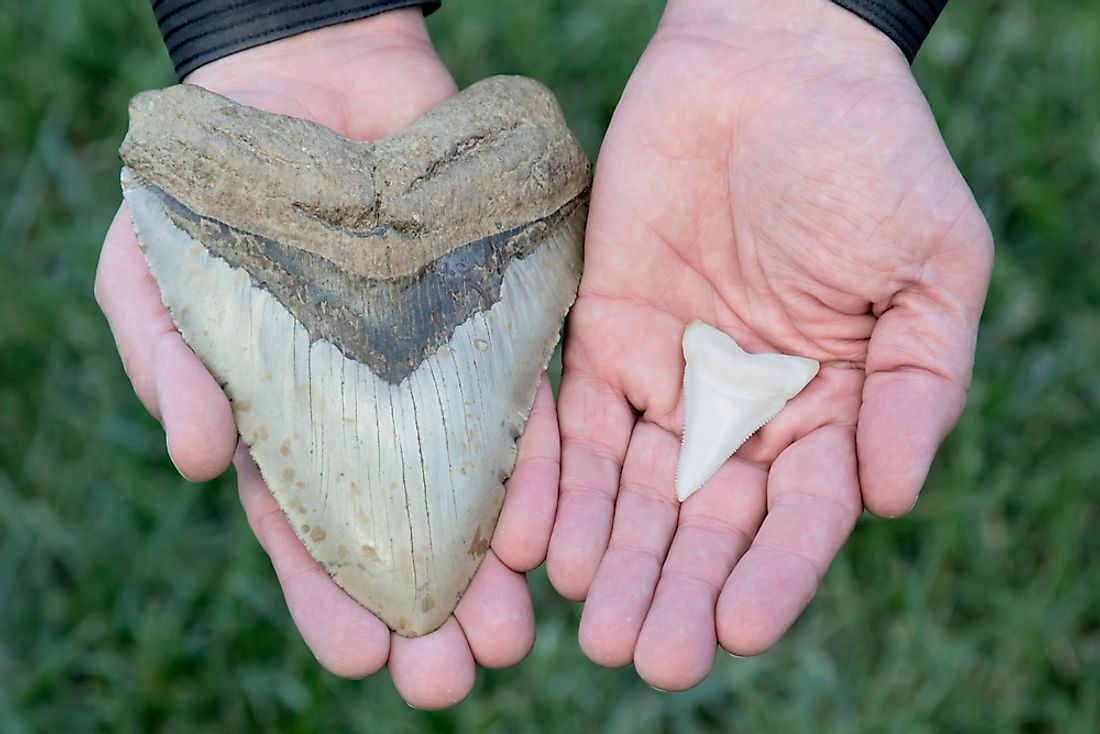 There used to be a phosphate mine where fossil collectors could hunt for shark teeth. Nowadays, the mine itself is not accessible, but the mine tailings are delivered to the Aurora Fossil Museum. Thanks to that, it is now a much safer and family-friendly location, looking adorably like a large sandpit for adults and kids to dig in. You can simply sift for the shark teeth at the pile; some Megalodon teeth can be found. No large fossils are likely because the majority of the mine waste is small granules. 
Big Brook Park, New Jersey (Cretaceous; Shark Teeth)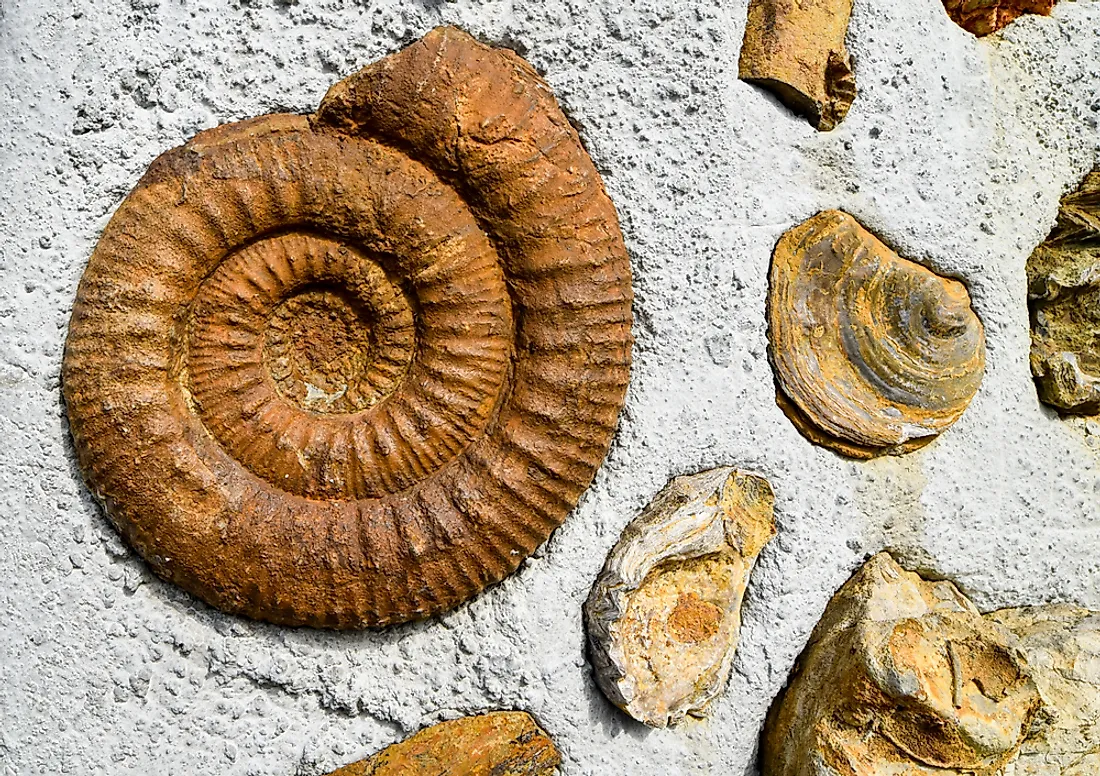 New Jersey is an excellent location for Cretaceous marine fossil finds: long ago, the US very first nearly complete dinosaur fossil was found in New Jersey. Although it is not likely to repeat the success of that scale, the potential finds include teeth and vertebrae of sharks (goblin, crow, and angel), rays, drumfish, sawfish, and saber-tooth salmon. An occasional Mososaur bone or tooth, shells, and Belemnites are also found.  
The Big Brook Park collecting area contains Cretaceous marine fauna fossils coming from the formations eroded out of stream banks and cliffs. You will not need to dig as they are mostly detected by walking along the streams and picked up from the rubble, although you can expect to get muddy.
Caesar Creek, Ohio (Ordovician; Brachiopods)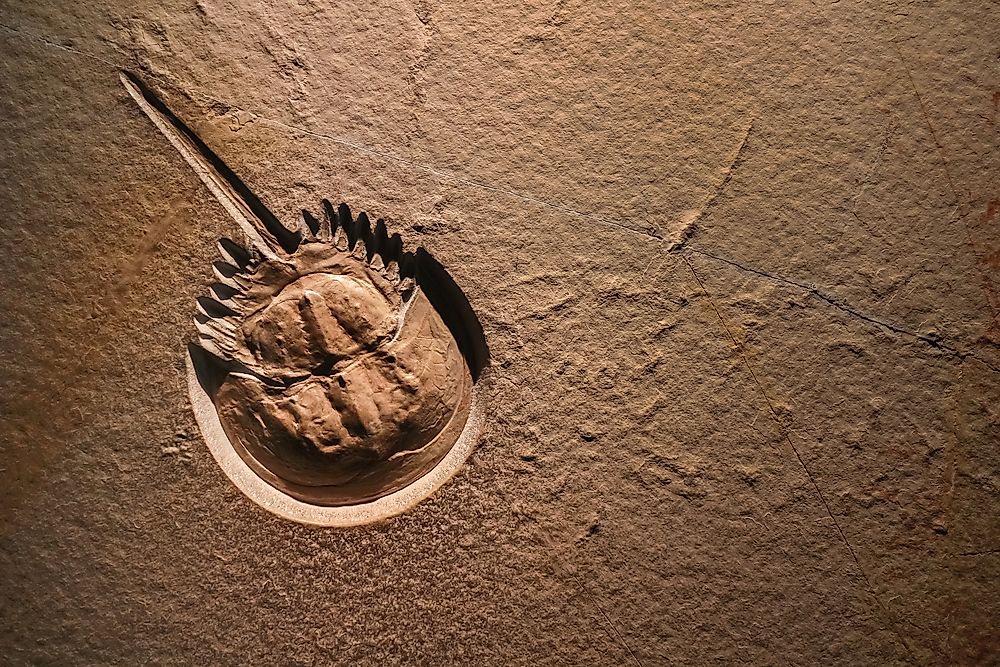 For fossil hunting in Ohio, you want to look for the Caesar Creek spillway uncovering acres of Ordovician fossil-bearing formations. The main fossils here are crinoids, shells, trilobites and coral remains. Here are the rules you will have to abide by in this park, quoting their permit: you cannot collect the fossils for commercial use. No tools and no breaking of any rocks or hitting of one rock against another are allowed. You may keep fossils or rocks containing fossils that will fit in the palm of your hand. Fossils may only be collected in the Spillway."
Since you will not dig or use many tools, it is a very family-friendly place. The Spillway is also pretty flat and exposed, and the fossils are abundant. The best time to come is in the early spring, as many more rocks would crack during winter exposing new fossils. 
Sylvania, Ohio Fossil Site (Devonian; Trilobites)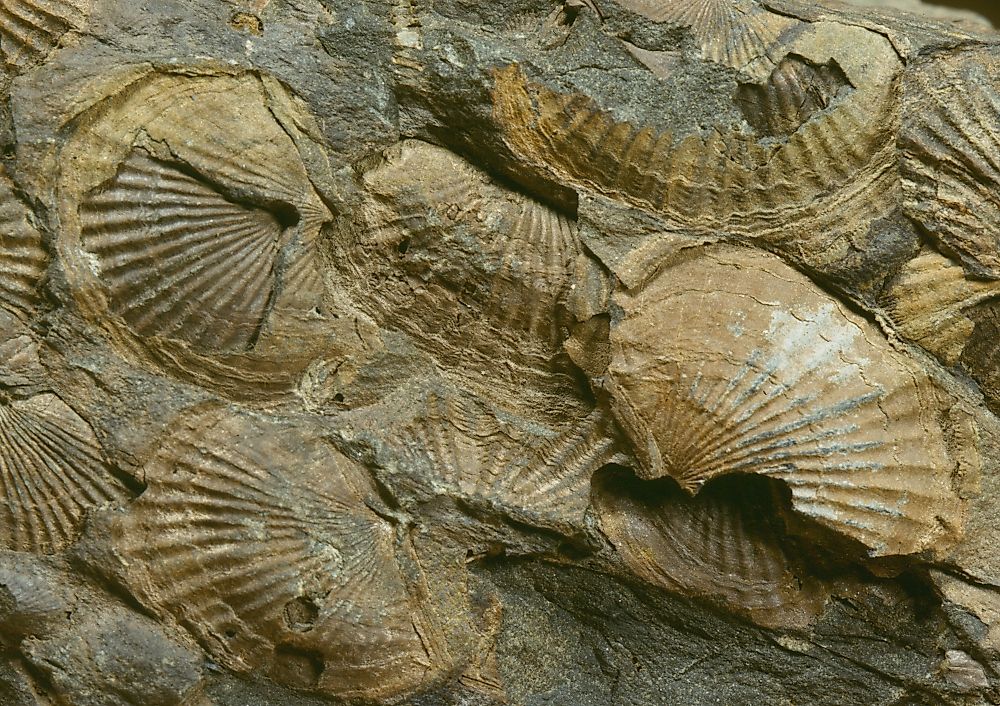 Silica Formation of northwest Ohio preserved the marine environment from Devonian around 375 million years ago; due to sediment specifics in the area, the fossils are extremely well-preserved and abundant: the preservation condition of these Devonian marine creatures is among the best in the world.
The majority of the fossils are the remains of early fish, corals, brachiopods, and echinoderms. These fossils are not only well preserved and sturdy; they are also mainly lodged in soft shale so you can release them from the matrix with less effort. As you can tell, Sylvania is a highly desirable spot for fossil hunting. Fossils are found in shales, limestones, and mudstones in cement and rock quarries.
Peace River Fossil Hunting in Florida, Florida (Miocene/Pleistocene; Ice Age Mammals)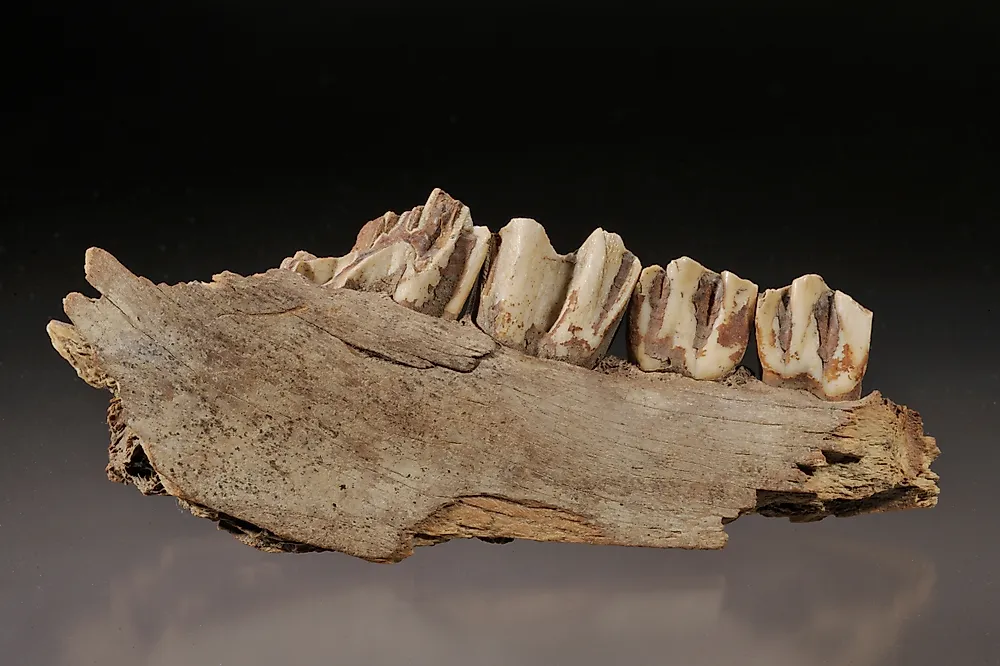 One of the best Ice Age fossil locations in Florida is the Peace River, where their remains are found on the bottom of the river. You will also find plenty of shark teeth, including Megalodones). Please remember that you need a permit to collect fossils of any vertebrae in Florida.
Although shark teeth are excluded, you might find more than shark teeth, and it would be a pity to have to leave it behind. In Florida, it is illegal to collect artifacts on public land: if you find pottery shards or arrowheads, just toss them back. All fossil hunting is done by sifting for gravel on the bottom of the river, so you want the river height to be relatively low (a foot or so).
Venice Beach, Florida Fossil Site, Florida (Miocene/Pliocene; Shark Teeth)
Here you will mainly collect fossil shark teeth; since they are specifically excluded, you do not need a permit to collect them. Fossils at the Venice beach are the washout from the Peace River. Venice Beach proper is not a great place to look for shark teeth because they have been covered when the city dumped the sand on the beach to prevent erosion. Use beach entry points south of the Venice Jetty, including Casey Key and south of Manasota Key, to search for shark teeth. Smaller shark teeth are easily found along the surf; for larger finds, you will want to scuba-dive (which can be an interesting experience itself).
Collecting spots around Venice beach are a great and safe place to take the entire family fossil hunting. There are no dangers that are very common in other fossil hunting spots. The ideal time to screen the beach for fossil shark teeth is a low morning tide after a storm. 
Bone Valley, Florida (Miocene/Pleistocene; Ice Age Mammals)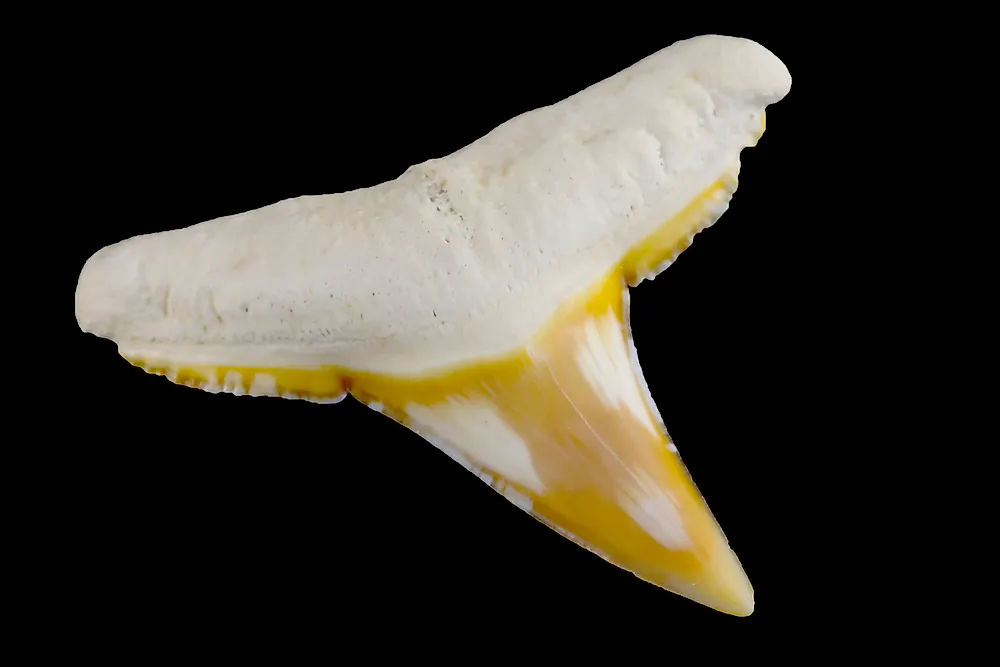 The "Bone Valley" of Florida is a formation where larger fossils are found, including rich Ice Age vertebrae deposits. The formation runs across the phosphate area of the state through the counties of Polk, Manatee, Hillsborough, and Hardee. These sites are exposed during phosphate mining and usually contain rich vertebrate fossil deposits.
Trespassing on any construction or quarry in Florida is a felony, so please do not trespass in order to collect fossils! The only way to get to dig in the dumps of the phosphate mines is together with a registered Paleontology Club or Fossil Club during one of their field trips.