10 Reasons to Visit Hawaii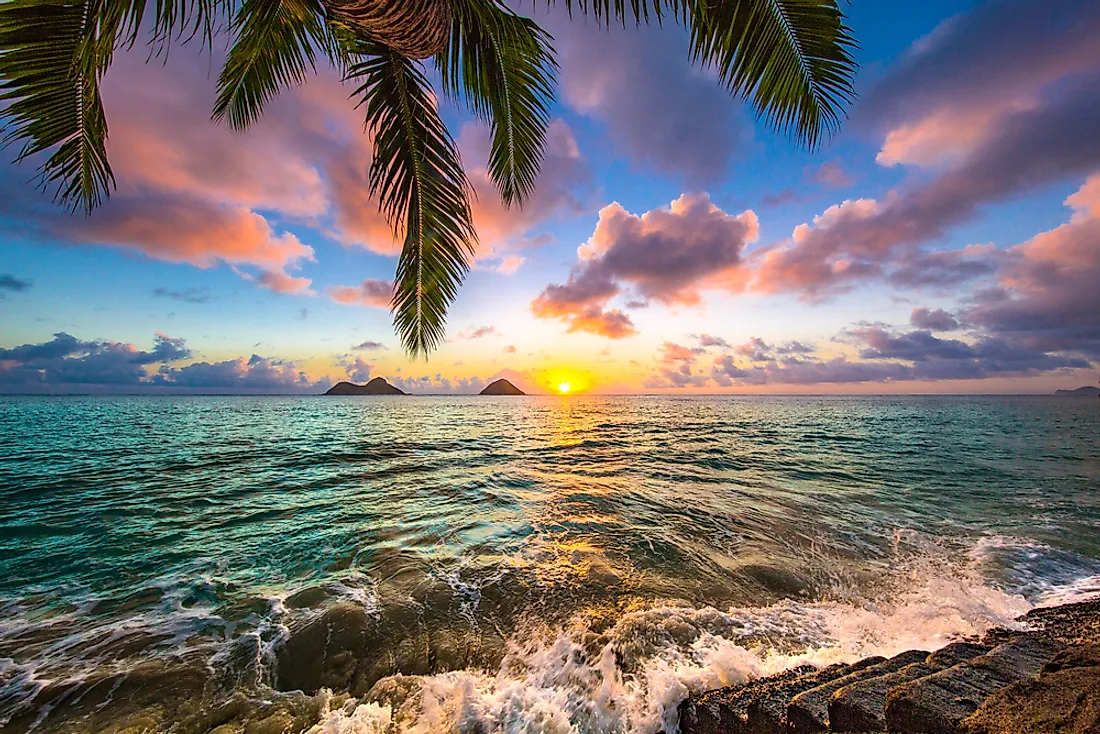 For many people, a trip to Hawaii is at the top of their travel bucket list. Hawaii is one of the 50 US states and is located close to the exact center of the Pacific Ocean. Economically, the island is dependent on tourism. Its natural beauty and warm tranquil water continue to be major selling points for the island. The islands offer a wide range of activities such as hiking and ecotourism in order to ensure that your visit is more than worth the time and money. Just in case you were not yet convinced, here are ten reasons to visit Hawaii.
10. In some areas, it almost never rains.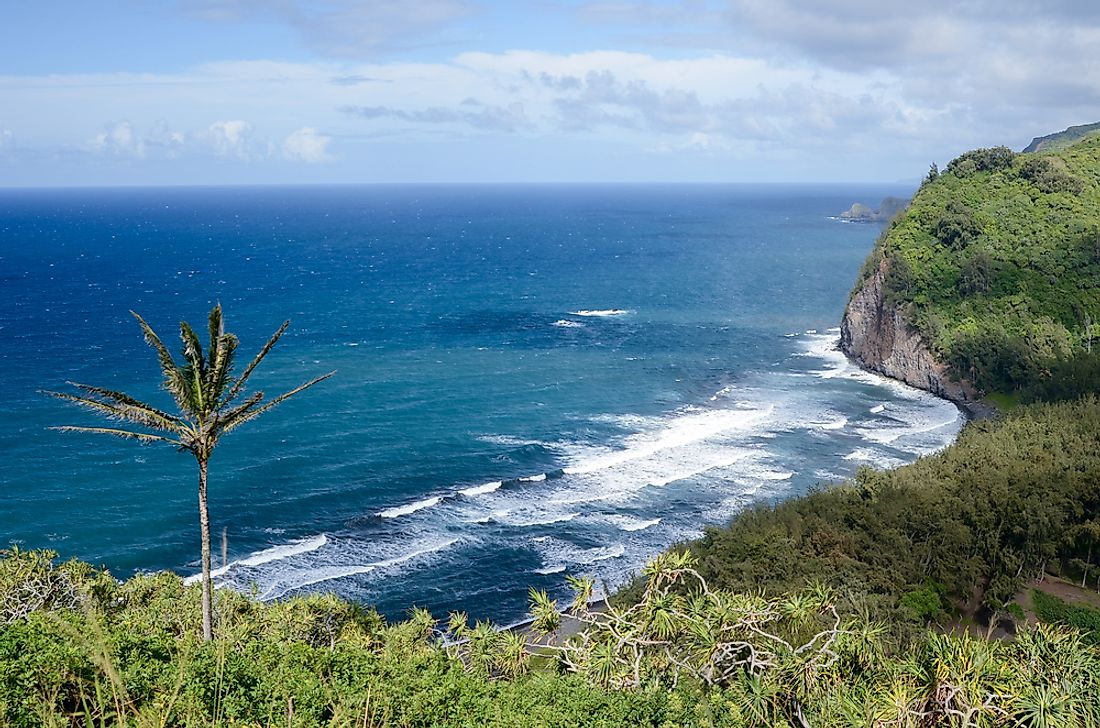 There are some areas of Hawaii where pleasant weather is nearly a guarantee. You are likely to experience little to no rain if you visit coastal areas of the leeward side of the island. The leeward side is warmer and drier and sees less than six inches of rain per year. The Kohala Coast in particularly has a reputation for being particularly sunny, receiving only around 10 inches of precipitation annually.
9. And the hiking possibilities are amazing year round.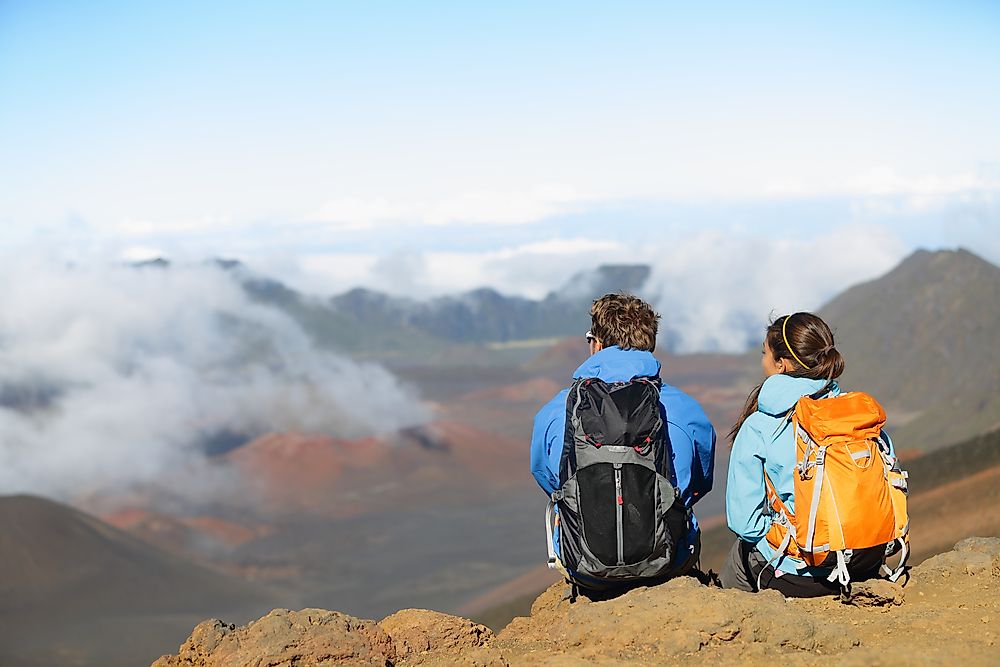 With its many hiking trails, scenic valleys, volcanoes, and rainforests, Hawaii is a hikers' paradise. Whether you are looking for challenging trails, scenic hikes, or you are on a study hike, you will find it all in Hawaii throughout the year. Most hiking adventures start at Hawaii Volcanoes National Park. The King's Trail will take you through some of the most important cultural sites in the state.
8. During the winter, it becomes the surfing capital of the world.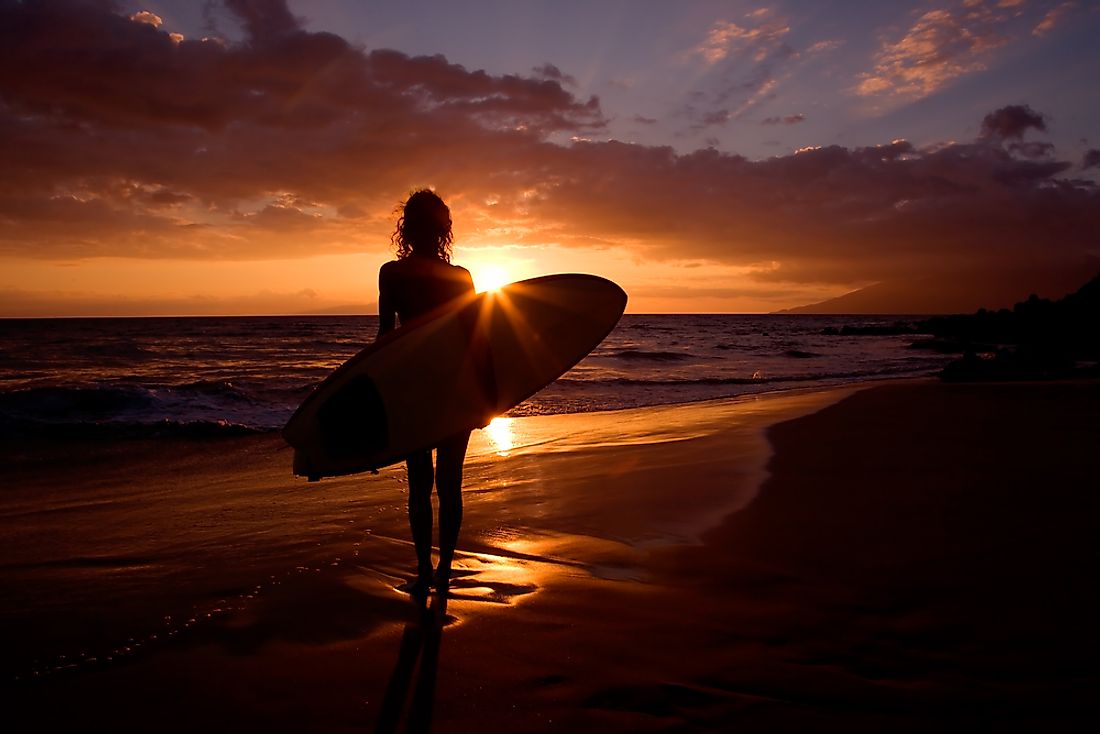 If you enjoy surfing or you are interested in learning how to surf, then winter is the best season to visit Hawaii. The various Hawaiian beaches offer plenty of surfing opportunities for visitors. The North Shore generates big swells during winter, making it a legendary surf spot on the island.
7. But if that's not your thing, there is always horseback riding.
If hiking or surfing is not your thing, then you can sample the wealth of scenic and open landscape while horseback riding. The island offers a variety of fun ways to saddle up for a memorable experience. You will definitely enjoy scenic story-telling tours by a horse-drawn wagon or a real horse drives through the pastures of Kahua Ranch.
6. Or snorkeling.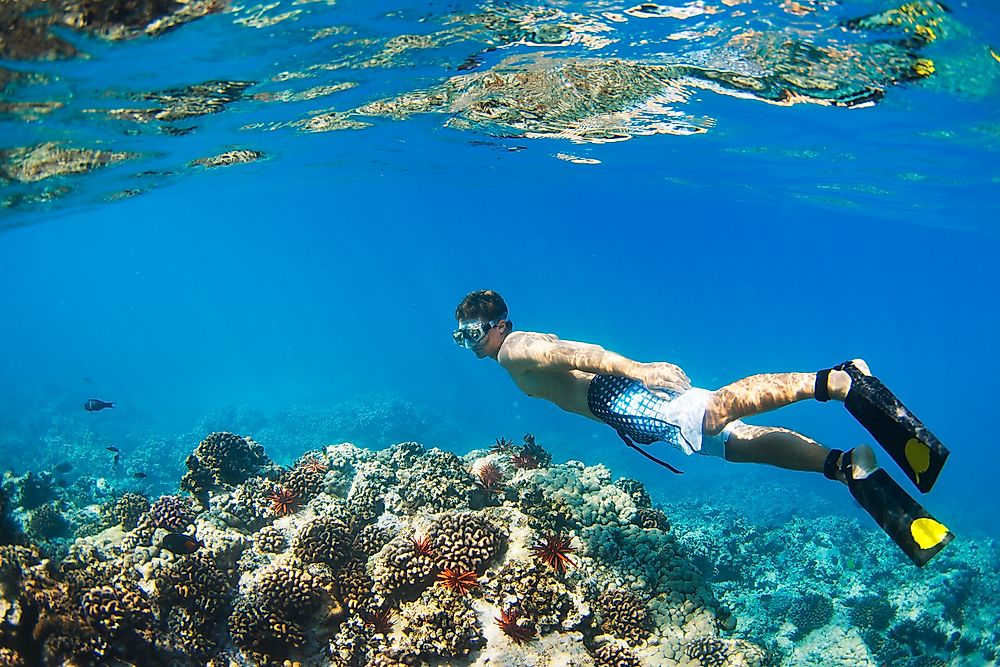 You can also explore the ocean on a Hawaii snorkel or cruise ship to experience the beautiful underwater environment of the Pacific Ocean. Some of the amazing creatures that await you underwater include the green sea turtle and the tropical fish. You will have an opportunity to sample the vibrant coral reefs and ocean plants.
5. Or even swimming with dolphins.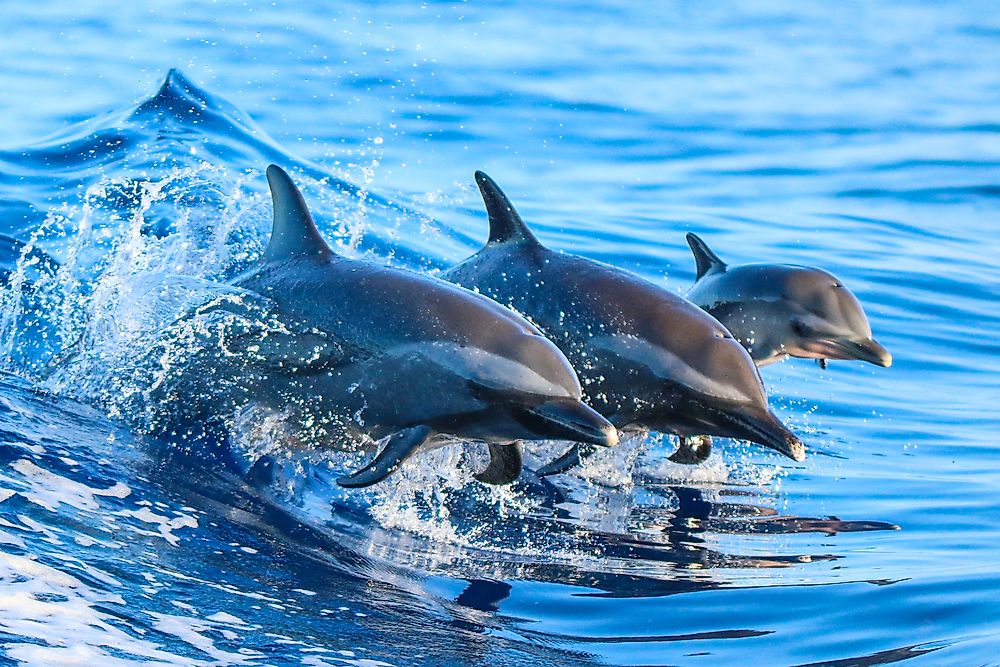 Hawaii offers the chance to swim with dolphins. You can either swim with captive dolphins at the marine parks on Oahu and the Big Island, or with the wild dolphins in Kailua-Kona. However, it is important to note that touching or harassing dolphins is illegal.
4. Helicopter tours are also an option.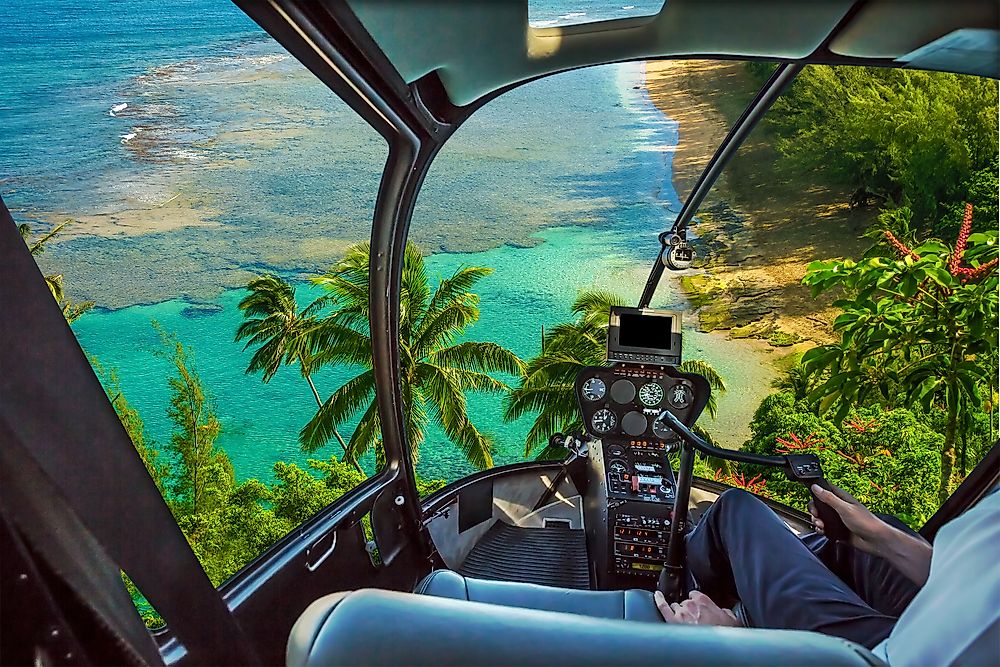 If you want to have a perfect view of the island and sample some of its beauty without having to walk through the long and sometimes bushy trail, then you can take a helicopter tour. You can fly over the incredible huge volcano on The Big island as you enjoy its heat which is one of the amazing experiences in Hawaii.
3. As is scuba diving.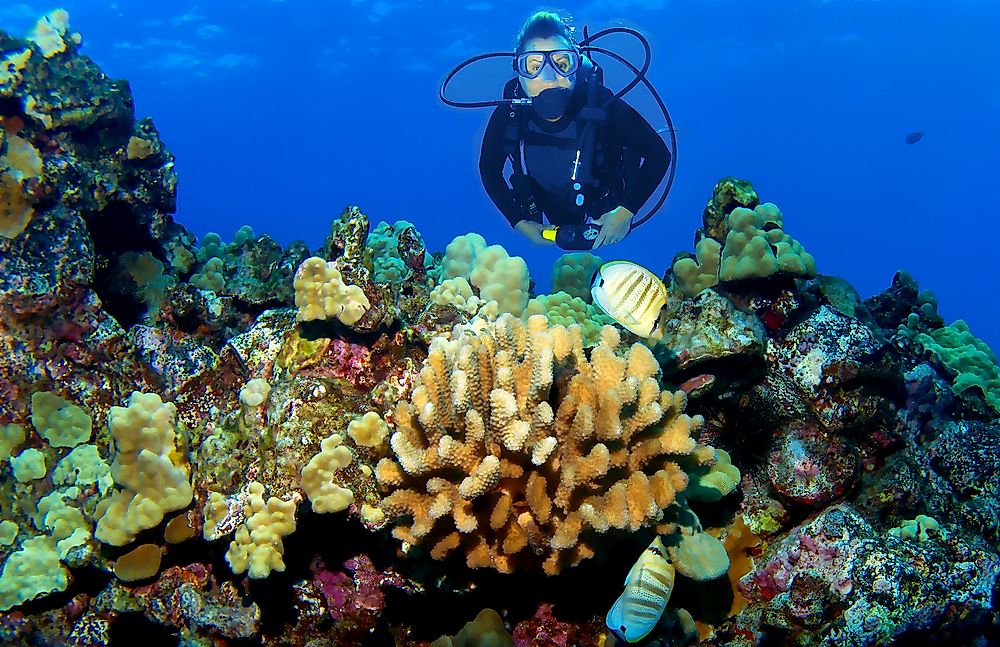 The clear water of Hawaii is truly a scuba paradise. The east side of the island is a perfect spot for scuba diving. If you are a beginner, you can take scuba diving resort course at Hilo's Leleiwi beach while most shops also offer a certificate for more advanced divers. If you want to experience scuba diving on a calm and clear water, the Kona side of Hawaii is the perfect place to visit.
2. Or visiting a volcano.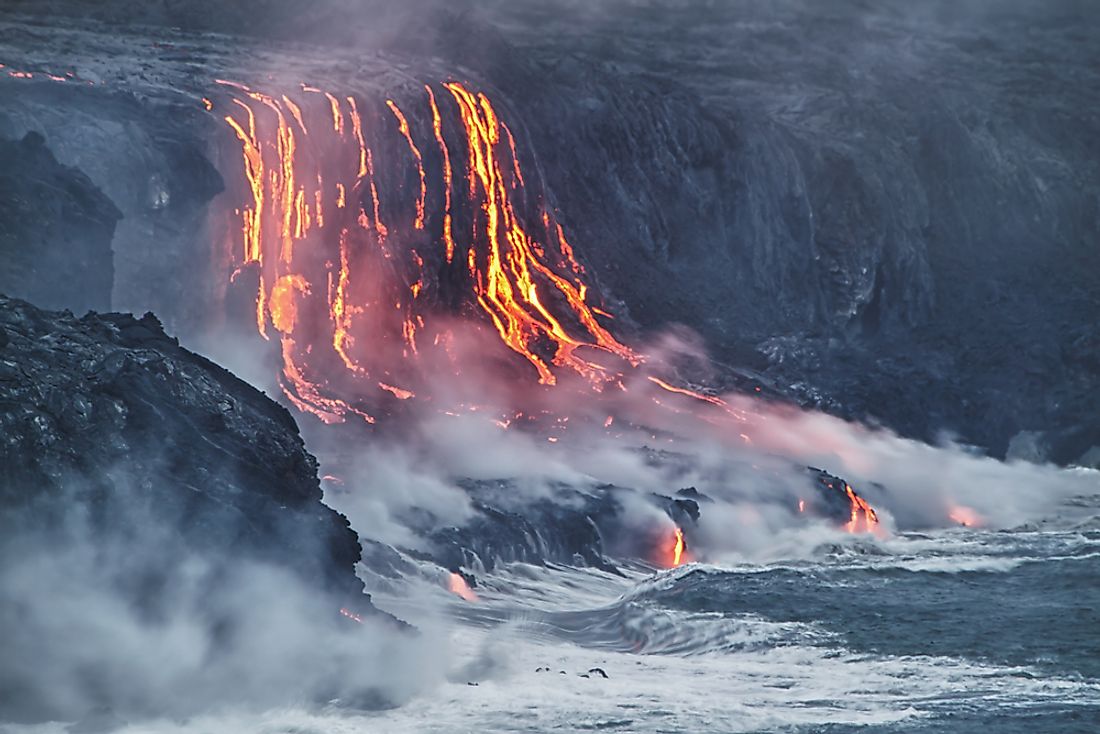 Because of its volcanic origin, Hawaii has plenty of volcanoes to visit. If you want to explore the largest sub-aerial volcano in the world, then Mauna Loa is the perfect volcano to visit. You can also visit Kilauea volcano which is the most active of the five Hawaiian volcanoes and get as close as possible to snap a picture of an eruption.
1. Even if it's simply just hanging out on the beach - Hawaii has it all.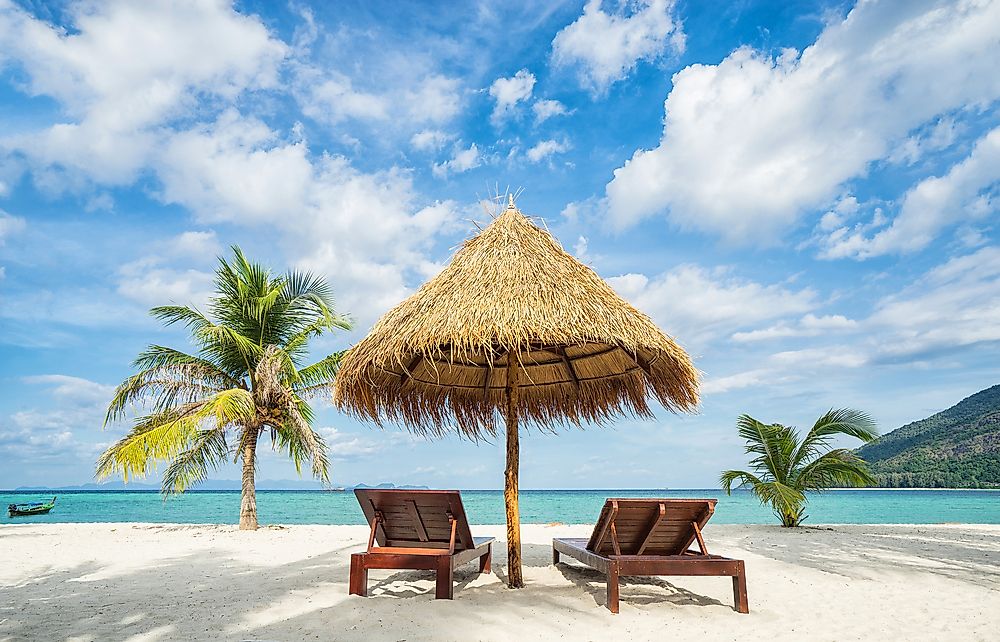 Hawaii beaches are often ranked among the best beaches in the world. Hawaii has over 400 beaches to choose from, so you are sure to find a beach that fits your preferences perfectly. You can also choose the color of your beach among the white sand, yellow sand, black sand, red sand, and green sand beaches. However, as the ocean conditions can sometimes be unpredictable, it is advisable that you choose a lifeguard protected beach.