Breaking away from the year-long work and traveling to places one has never been to before is what many people look forward to. The world is full of such places where one can go to have an uninterrupted time of their lives. It takes money to go for a vacation, but the experience one gets from the trip is worth every penny. One gets exposed to new cultures, meet new people, and in the process, learn something new about the world that previously never existed in their imagination. There are many destinations where people can go to experience all that, ten of them include the following.
New Orleans, USA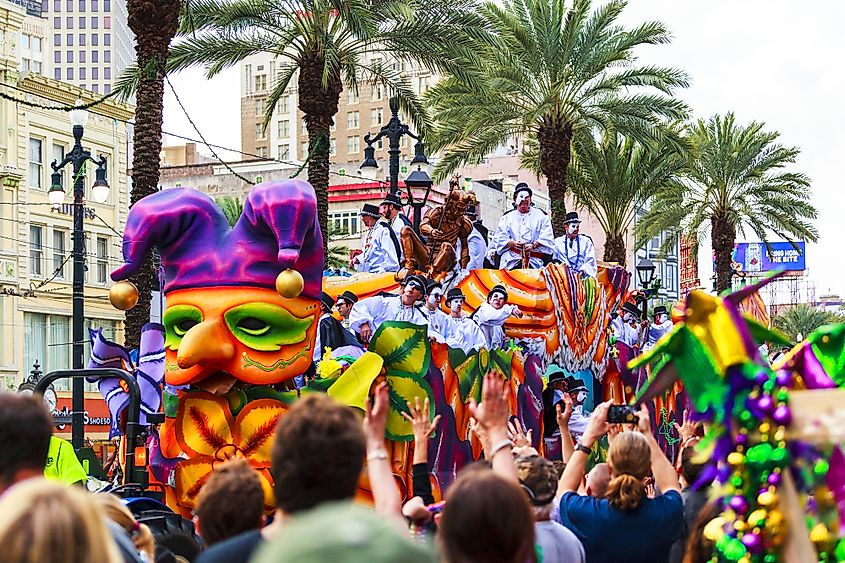 New Orleans is often described as the music hub of the North American region with a rich history that dates back to the slavery era. It is the meeting point of so many cultures with African, Native American, and French cultures coexisting together side by side. New Orleans is packed with museums like the National WWII Museum that pays homage to the 2nd World War. St. Roch Market is another attraction best known for the unique food restaurants that can be found in the 10,000 square foot space.
Bali, Indonesia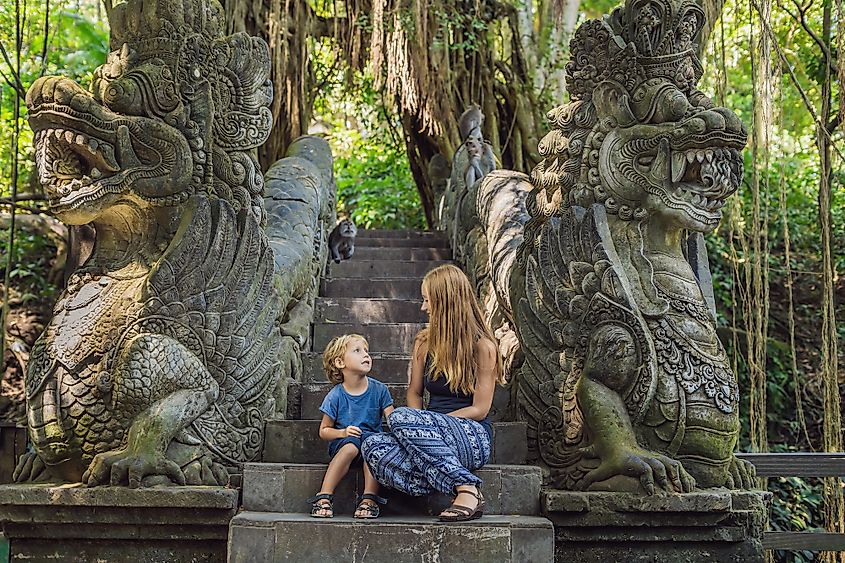 Bali is on every person's Bucketlist, and there is a reason. One of the few pristine natural places left on earth, Bali is a paradise. Surrounded by clear waters, clean beaches, untouched jungles, and beautiful volcanoes, visiting Bali is a fulfilling achievement for many people. Historical structures like the Pura Tanah Lot, Mount Batur, which is loved by hikers, the culture of the local people, and surfing the huge waves of the ocean. Bali is ever full of things to do.
Havana, Cuba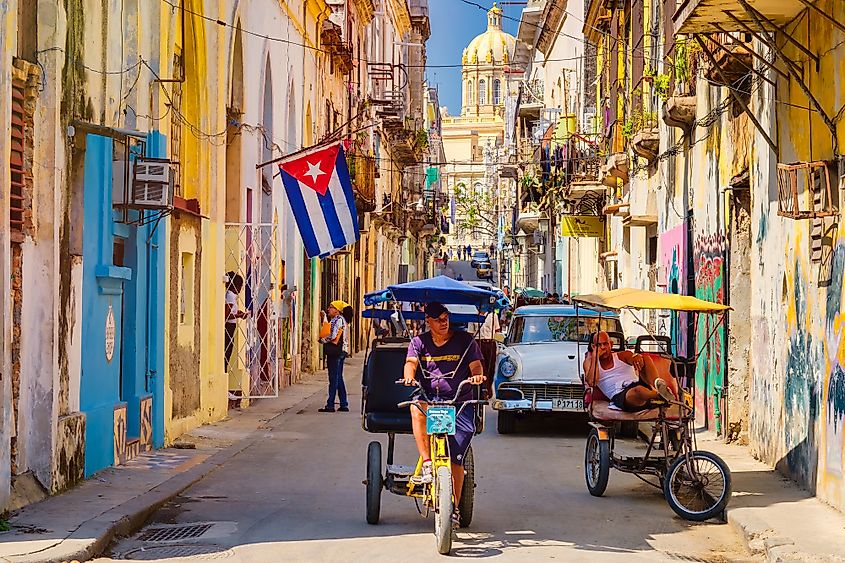 Having faced severe sanctions in most of the later stages of the last century, Cuba was able to preserve a lot of its culture, and that is now working in its favor. Havana is nearly 500 years old, and that comes with a vibrant history that can be seen in their buildings, their vintage cars, and the love for their world-famous music. Old Havana is a section of the city home to many historical structures like the Catedral de San Cristobal, Plaza Vieja, Museo de la Ciudad, and others. 
Maldives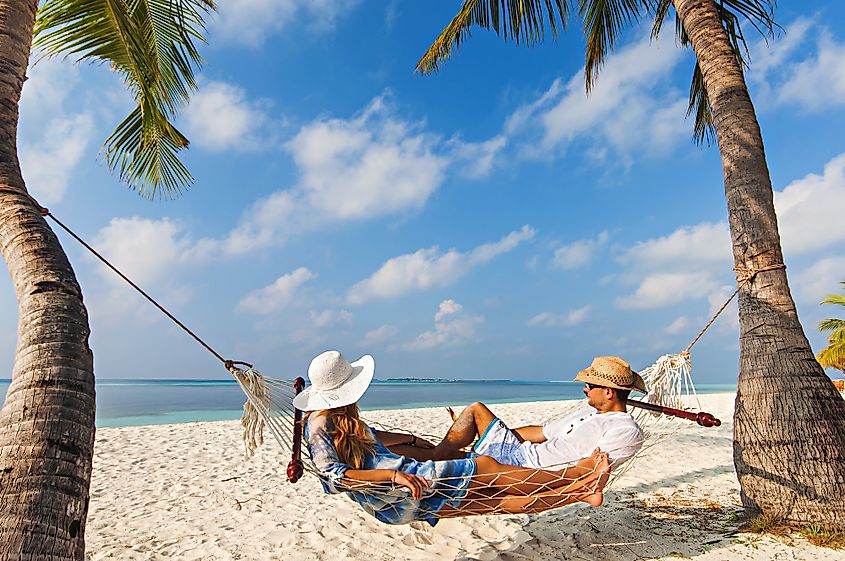 A tropical nation nestled in the Indian Ocean that is made up of more than 1000 small islands, each unique with its exciting attractions. The Maldives is best known for its restaurants, which are among the most expensive in the world, its white sandy beaches are also a big hit with visitors. Another exciting must-do activity in the Maldives is a visit to their many underwater villas and restaurants that allow people to sit back and watch the blue underwater world as they sample the local cuisine.
Paris, France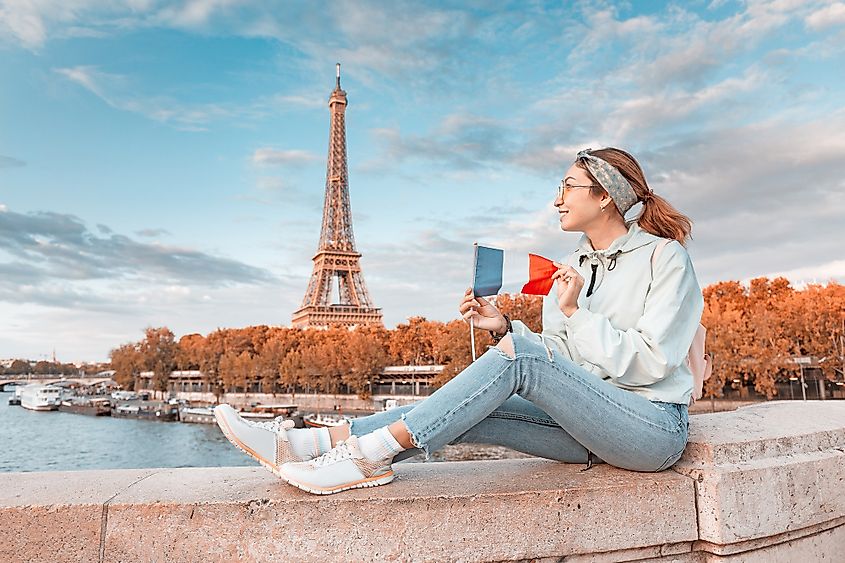 Probably the most famous city in Europe, thanks to its magnificent and iconic Eiffel Tower. Paris is another melting pot of all cultures, mainly African, as it is one of the European cities with the highest number of people of African descent. Besides the tower, Paris is also home to the famous Notre Dame cathedral, Arc de Triomphe, and the Louvre Museum, among many others. Paris is also the capital of French food where most of the world-famous chefs live and work, having a meal in one of the many food joints tops many Bucketlist.
Dubai, UAE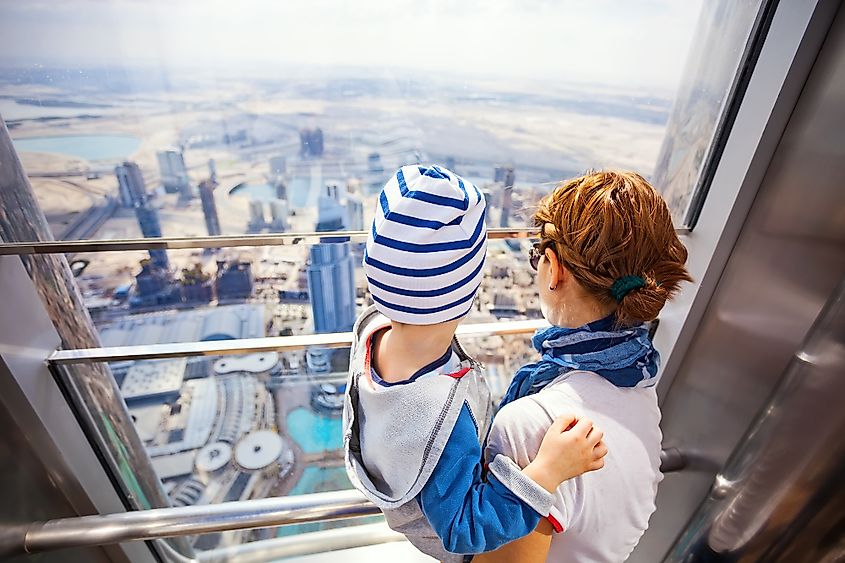 In two decades, Dubai has managed to position itself as the most sought-after destination for people from around the world. Be it a business trip or vacation, Dubai provides everything for everyone. You only need to know where to look. Iconic buildings like the Burj Al Arab and Burj Khalifa have done so much towards cementing Dubai as the number one tourist destination in the world.
Bora Bora, French Polynesia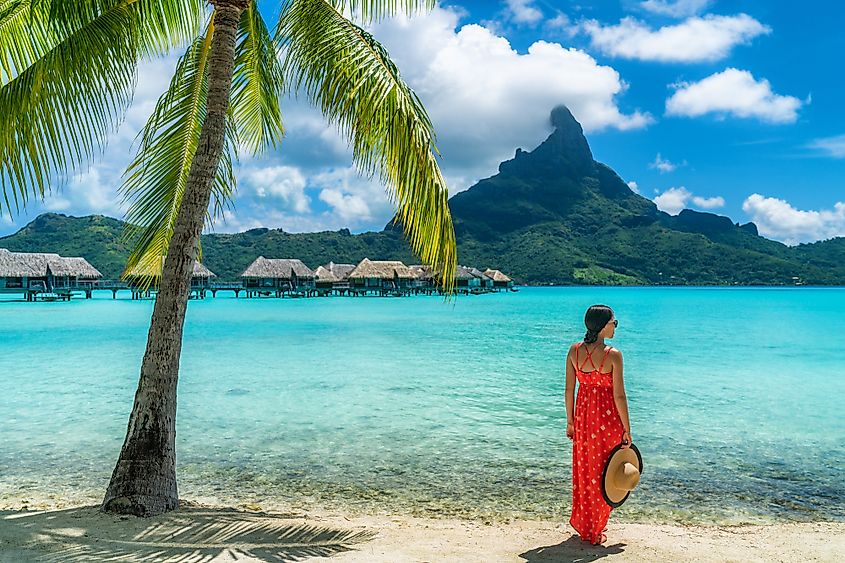 The small South Pacific island near Tahiti is a paradise surrounded by turquoise blue waters and coral reefs vibrant with colorful fish species. Visitors flock to the small island for scuba diving in their clear waters and hike Mt. Otemanu, which stands at the center of the island. Bora Bora has a string of resorts, clean beaches, and unique plants and animals. It is believed that there are almost 500 species of fish in the waters that surround the South Pacific islands.
Rome, Italy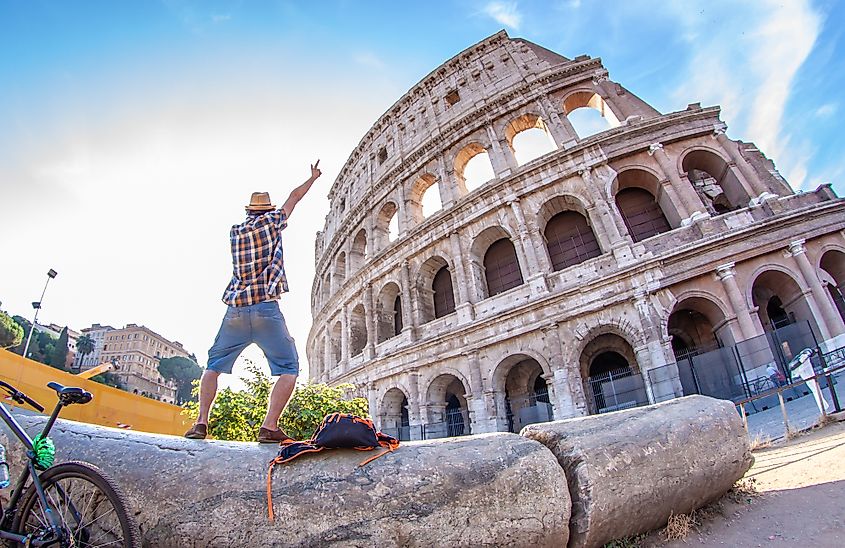 As far as ancient history goes, not many cities around the world can hold a light to the rich history that Rome represents. Remnants of the great Roman Empire still stand today, structures like the Colosseum and the Pantheon are still as magnificent as they were back in the day. Rome is also home to the Vatican City, which in itself is a magnet for Catholic pilgrims. The St. Peter's Basilica is its most imposing attraction.
Santorini, Greece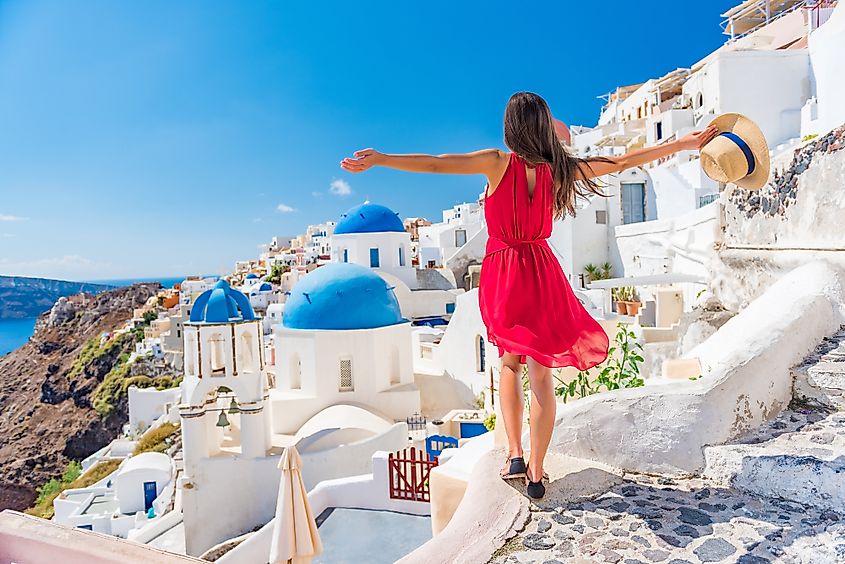 White buildings juxtaposed against the blue waters of the Aegean turned Santorini into a social media sensation that made people add visiting the Greek island a must-do activity. The most iconic site in Santorini is the volcano that is responsible for the creation of the island upon which Santorini stands. The beaches and the clear waters of the Aegean Sea are another major tourist magnet.
Cairo, Egypt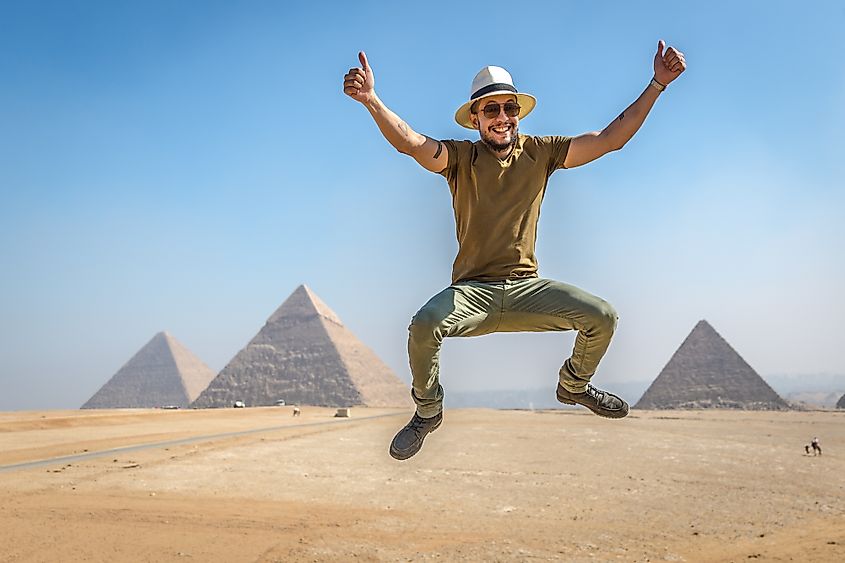 Cairo is the gateway to one of the world's ancient civilizations. From the pyramids of Giza that stand magnificently in the desert to the many museums housing ancient artifacts within the city, Cairo has established itself as a top tourist destination for those interested in history. River Nile is also another attraction that fascinates many people in the world. Thanks to its history and the fact that it is the longest river in the world.  
Things To Do Before Leaving For A Vacation
Vacationing in a place that is far from what you are used to. Occasionally, it can be unpredictable, and being ready for this could all the difference between having the time of your life or having a horrible experience. It is essential to write up a plan, noting down the areas one intends to visit. Planning this allows you to book accommodation that is not far from the sites you intend to visit. Carrying as much extra contingency cash is encouraged. Accommodation and food prices can be determined in advance, but other expenses like traveling, purchase of souvenirs can end up being higher than what is in the budget. A budget constraint during vacation does not make for an enjoyable time. Leveling one's expectations is another right way of dealing with disappointment. Most destinations use desirable language and pictures in their brochures, imagery, and style that may not necessarily reflect things on the ground. To avoid disappointment, one should be ready for the unexpected. 
Make it a habit to always use established tour companies. Most have cheaper packages, and they can easily be traced in case of anything. Using independent tour guides can be risky as most are always out to take advantage of people. There have been cases of tourists meeting their untimely demises or being robbed for not knowing any better. Always travel with light luggage when going outside the country. Less baggage allows more room to move around quickly and cuts down the time you spend going through security checks. Vacations are all about maximizing time to pack in as much fun as possible.