10 Important Women In Modern History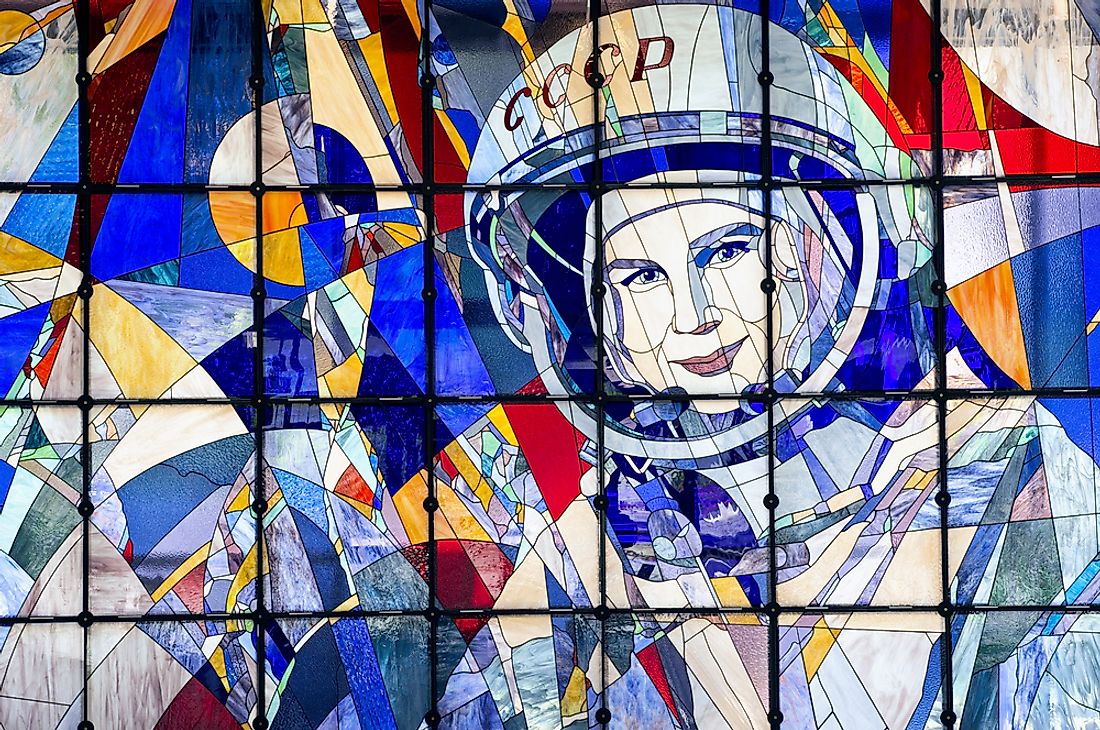 Women over the years have a played a major role in making and changing history. Most have risen above all obstacles in their paths to claim greatness. Below looks at ten women who helped to change modern history.
10. Margaret Thatcher (1925-2013)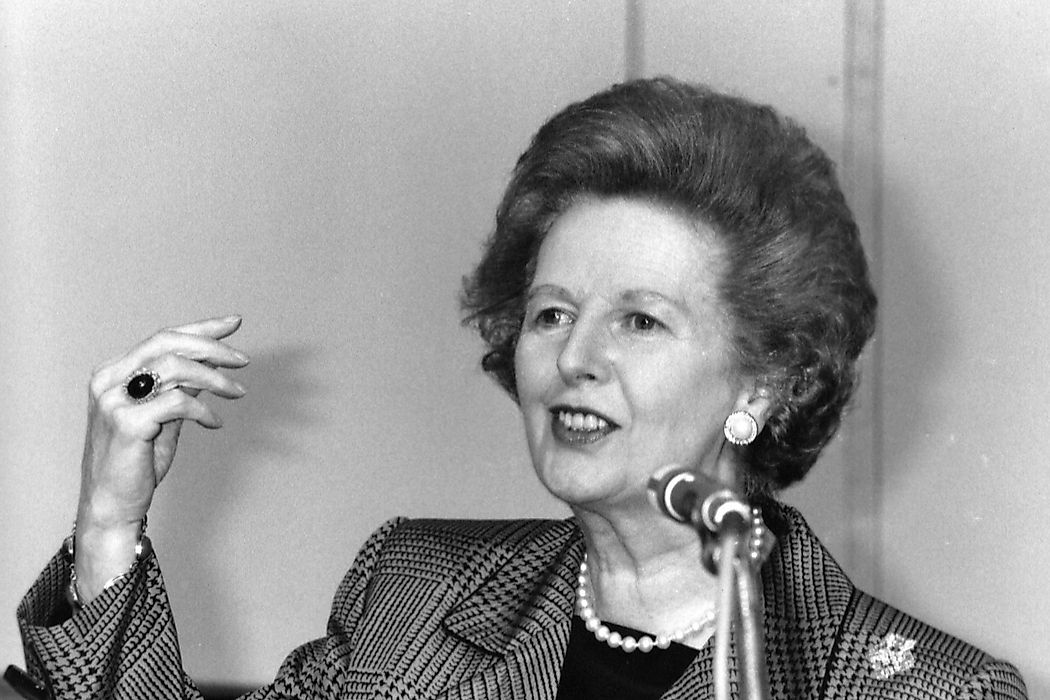 Margaret Thatcher was a leader of the conservative party, and the first woman and longest serving United Kingdom's Prime minister. She served from 1979 to 1990. Prior to this, she was elected in 1959 as Finchley's member of parliament, and in 1975 was appointed Secretary of State for Education and Science by Edward Heath. Margaret later defeated Heath to become the leader of the conservative party in 1979, becoming the first female in the United Kingdom to lead a major political party. She was popularly known as "the Iron Lady," a nickname given by a publication from the Soviet Union. Her ideals and policies were known as Thatcherism.
9. Sandra Day O' Connor (1930-)
Sandra Day O'Connor was the first female to serve as an associate justice of the United States' Supreme Court. She served from 1981 after her nomination by President Ronald Reagan and unanimous confirmation by the senate to her retirement in 2006. She was also the first female state government majority leader representing the state of Arizona.
8. Madeleine Albright (1937-)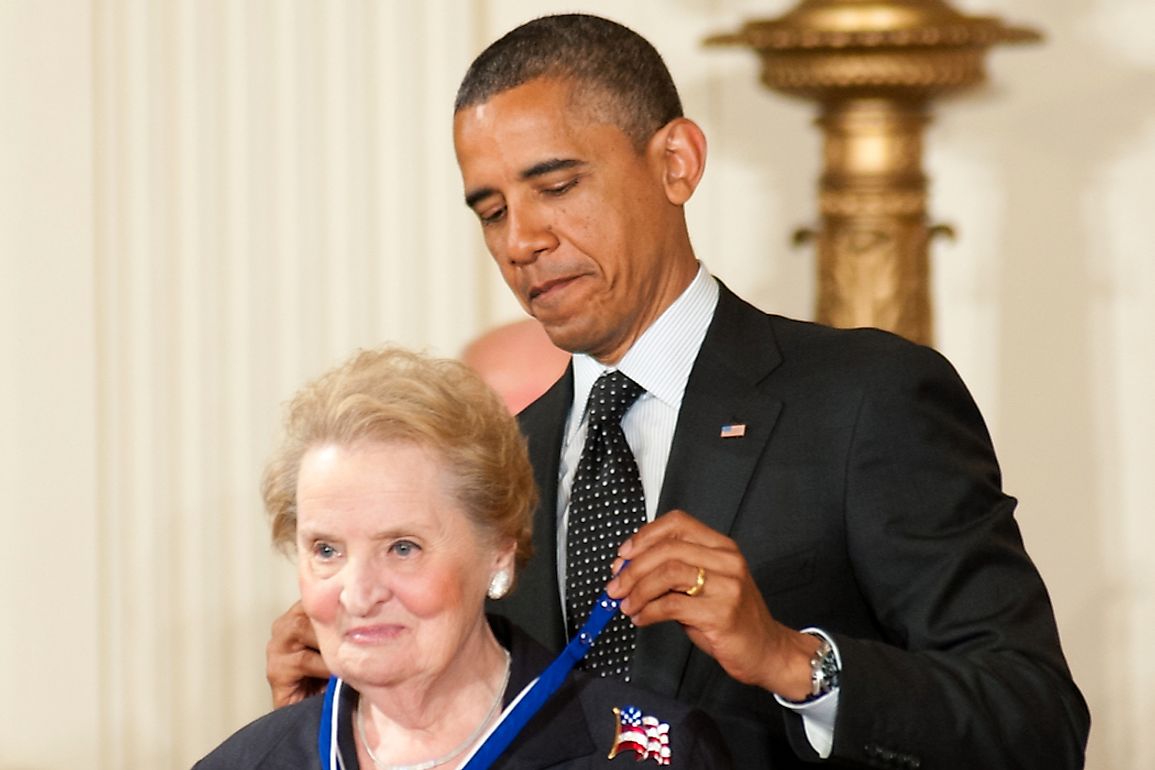 Madeleine Albright is a United States diplomat and politician who was the first woman Secretary of State serving from 1997 to 2001 under President Clinton. Prior to this she was the United States ambassador to the United Nations appointed by President Clinton in 1993. President Barack Obama awarded her the Presidential Medal of Freedom in 2012.
7. Oprah Winfrey (1954-)
Born to a single teenage mother, raped at the age of nine, and pregnant at 14, Oprah Winfrey rose to become the most celebrated talk show host, media mogul, producer, philanthropist, and actress. Her talk show, The Oprah Winfrey Show, was the highest rated show throughout its running from 1986 to May 25, 2011. With a net worth of 2.8 billion dollars, she is the richest African American of the 20th century and the first black-billionaire in the United States.
6. Wangari Maathai (1940-2011)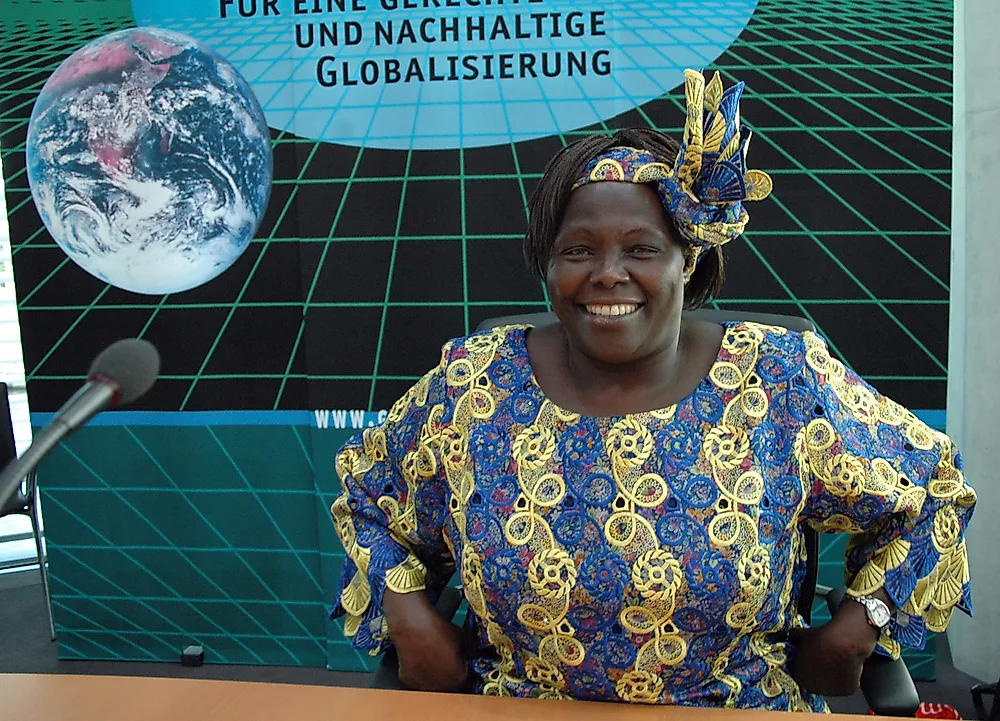 In 2014, Wangari Maathai became the first African woman Nobel Peace Prize laureate. She was a Kenyan political and women's rights activist, and an environmentalist. She founded the non-profit organization, Green Belt Movement, to tackle these issues. She encouraged and advocated for tree planting in Kenya to help in conservation of the environment. She was a member of parliament and an assistant minister in the Environment and Natural Resources Ministry.
5. Beryl Markham (1902-1986)
Beryl Markham was a British-born, Kenyan bush pilot, author, adventurer, and trainer of race horses. At 18 years old, she became the first female horse trainer in Africa. Beryl Markham was the first woman to fly alone without stopping across the Atlantic from East to West on September 4, 1936, a journey which is deemed more difficult than flying from west to east. She flew from Abingdon, England and crash landed on Cape Breton Island, Nova Scotia.

4. Indira Gandhi (1917-1984)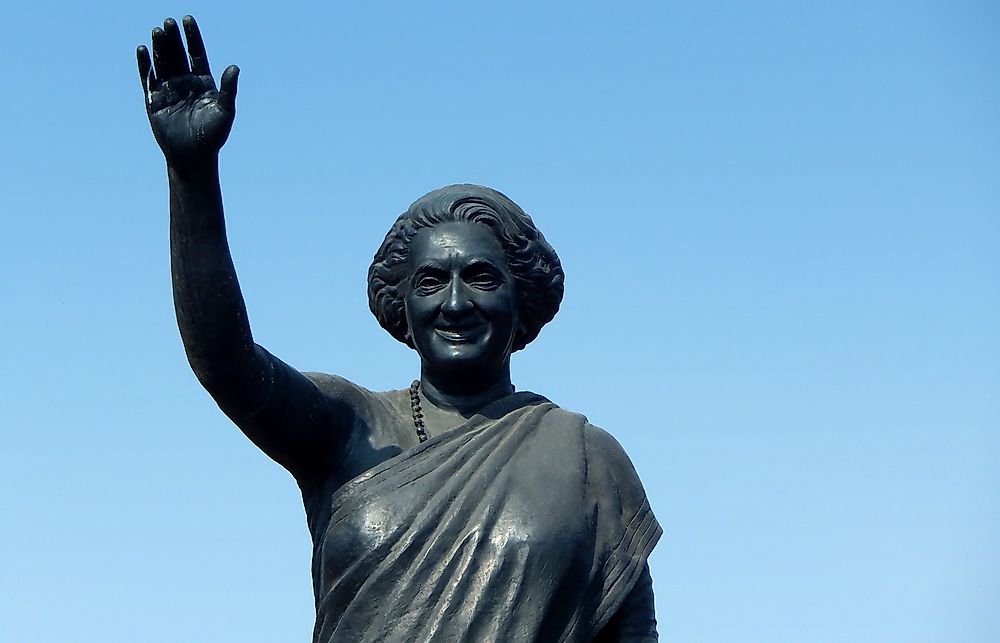 Indira Gandhi, an Indian politician and stateswoman, was the first and only female prime minister in India. She served from January 1966 to March 1977 and from January 1980 until October 1984 when she was assassinated by Sikh nationalists and her own bodyguards.
3. Amelia Bloomer (1818-1894)
Amelia Bloomer was the first woman to own and run a newspaper that tackled issues women face. She was also a female rights activist, and in 1848, attended the First Women's Rights Convention in Seneca Falls. The piece of female clothing, bloomers, were reportedly named after her due to her championing for women to be allowed to wear less restrictive clothing.
2. Malala Yousafzai (1997-)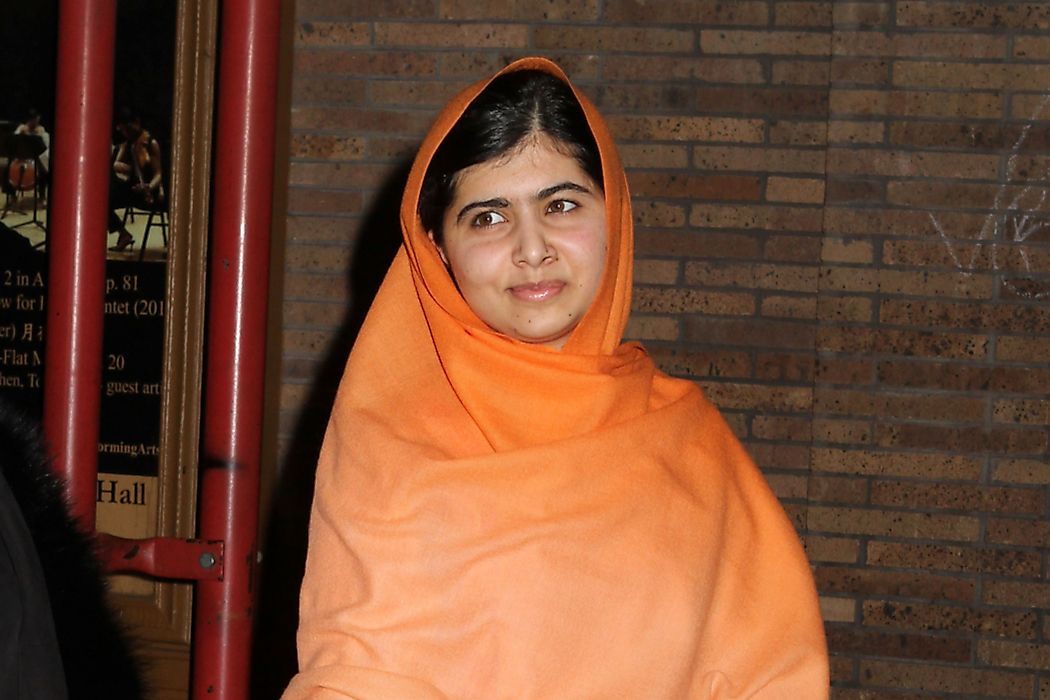 On October 9, 2012, Malala Yousafzai was shot by the Taliban for her activism and demanding for human rights, and education of women and children in Pakistan. In 2014 at the age of 17, she became the youngest person to receive the Nobel Peace Prize. She is the founder of Malala Foundation, a non-profit organization pushing for women's education.
1. Valentina Tereshkova (1937-)
Valentina Tereshkova, an engineer, politician, and cosmonaut from Russia, is the first and woman to fly in space. She was the first civilian to fly in space. She orbited the earth 48 times and is the only woman to fly solo to space. She held several political offices as a member of the Soviet Union's Communist Party, and after the collapse of the Soviet Union, remained politically active, becoming seen as a hero in post-soviet Russia as well as much of the world.