10 Important Things To Know Before Traveling To Thailand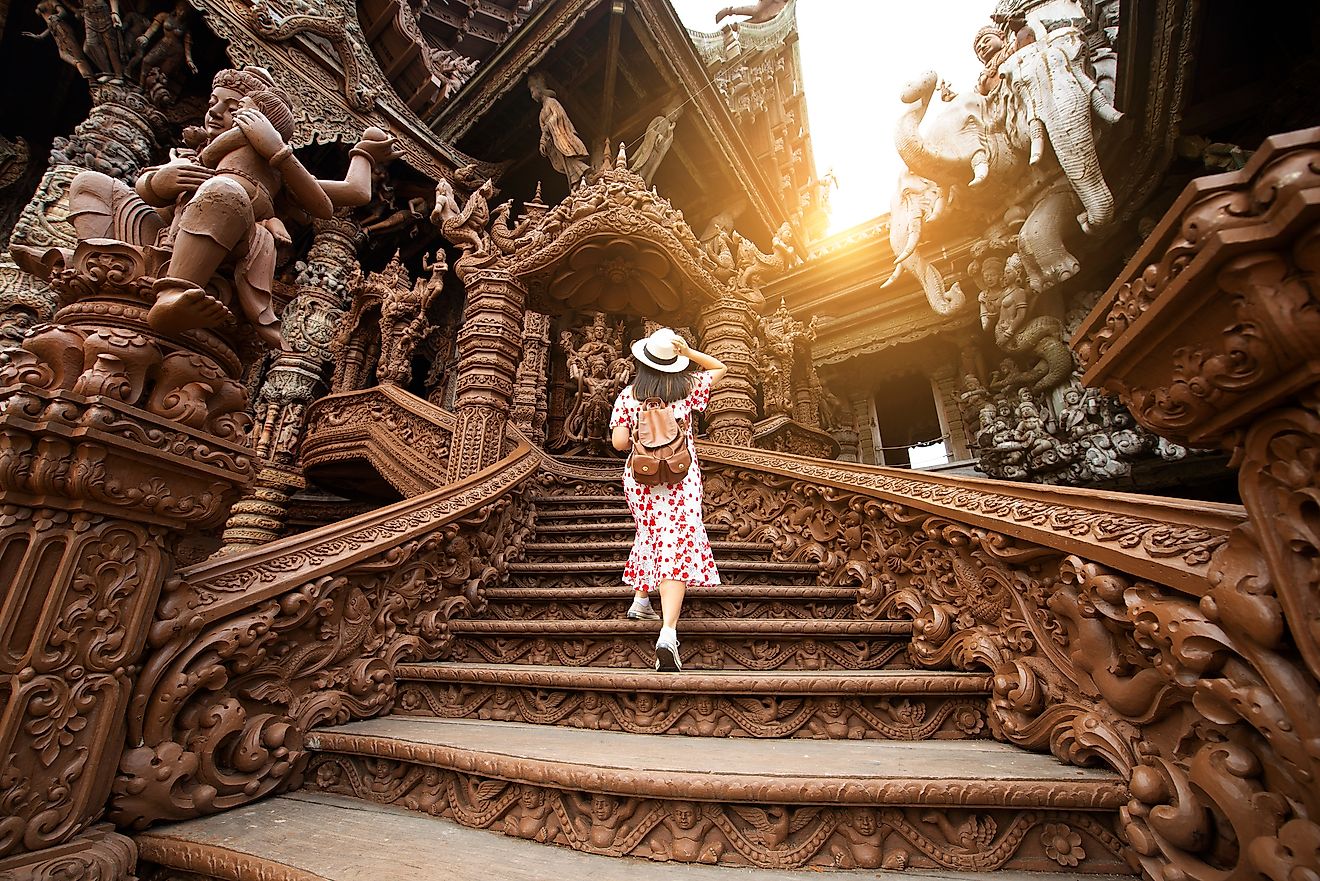 Thailand has 1430 islands that are incredible tourist destinations.
Thailand has the most delicious street food in Asia.
Thailand uses Thai Baht as its currency.
Located in South East Asia, the country of Thailand is an eclectic mix of culture, history and stunning landscapes. Thailand has a population of around 69 million with the majority of people living in Bangkok and Nonthaburi. Bangkok, the country's capital, is one of the biggest cities in the world. With over 5 million people calling Bangkok their home and with high-rise skyscrapers towering above magnificent shrines, the city is truly remarkable.
Thailand offers an array of unforgettable vistas, including white sand beaches on beautiful islands and verdant rainforest in national parks. Brush up on your history and culture knowledge with a trip to Buddhist temples or explore the mystery of the unexplained disappearance of the "Thai Silk King". Before you jet off on your Thai adventure, check out the top tips below:
Weather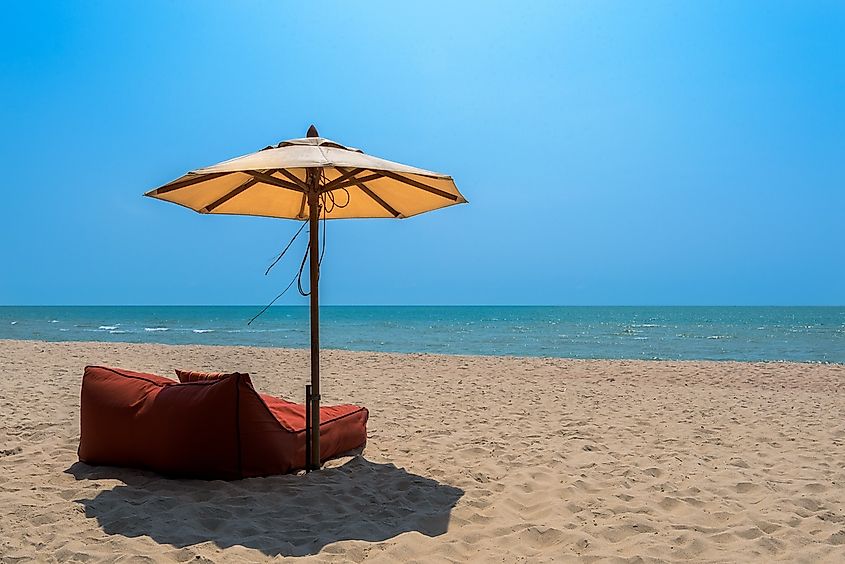 Thailand has a tropical climate that is defined by three seasons: the hot season, the cool season and the rainy season. The best time to visit Thailand is during the cool period from December to March when temperatures range between a comfortable 71 and 84°F. There is less chance of rainfall during this time. If you visit from March to May will see temperatures reach 100°F so escape the city and head to the beaches if you vacation during these months.
Avoid All-inclusive Packages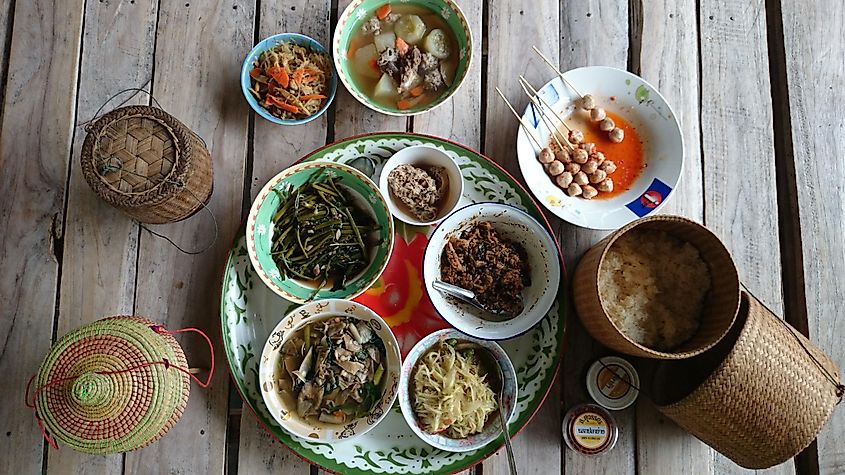 One of the best things about Thailand is its food. By staying in an all-inclusive resort or hotel you may miss out on delicious traditional dishes, as this type of accommodation is usually tourist-orientated. For example, Thai people begin their day with a full meal, something that will not typically be served in hotel or resort restaurants during breakfast hours.  
Street Food Eat like a local when you visit Thailand and sample an array of affordable and tasty dishes on each and every street corner across the country. Traditional dishes include Kai Jeow, a Thai omelet with rice and Pad See Eiw, noodles with meat and broccoli or cabbage. If you have a sweet tooth, be sure to try the mango sticky rice.
Culture
Thailand has a rich and varied culture. A few customs that are worth remembering include: Taking your shoes off before entering small shops, homes and traditional restaurants. It is especially important to remove shoes when visiting shrines and temples; it is also respectful to keep shoulders and knees covered.  The head is considered a sacred part of the body so you should never touch a person's head, especially of someone you do not know. Thai people are some of the friendliest in the world and are always willing to help out a stranger so much so, Thailand is nicknamed the "Land of Smiles".
Currency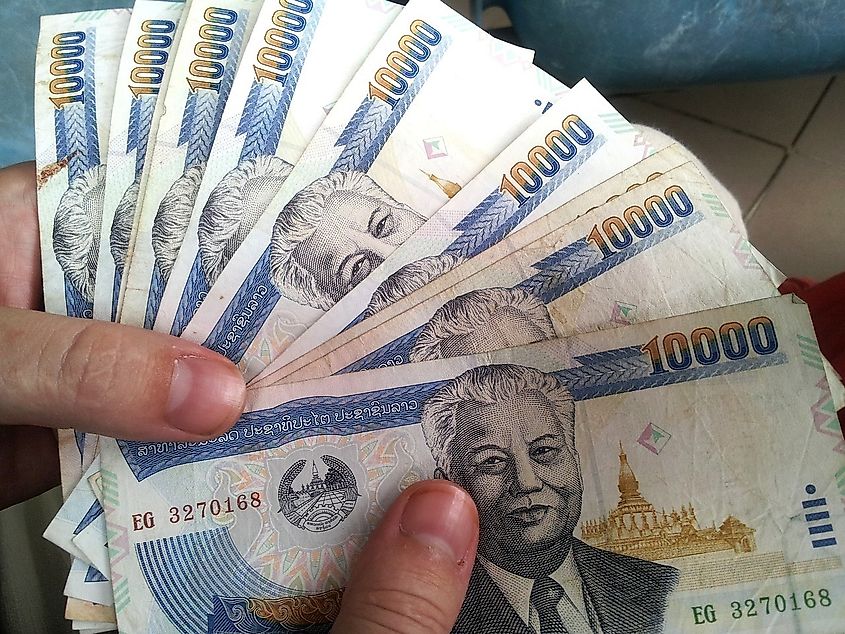 The currency in Thailand is the Thai Baht. One US dollar is equivalent to approximately thirty Thai Bhat. If you need to exchange your dollars to baht, you can do this upon arrival at the airport. You will be able to use your debit or credit card in major stores and ATMs are widely available.
Bargaining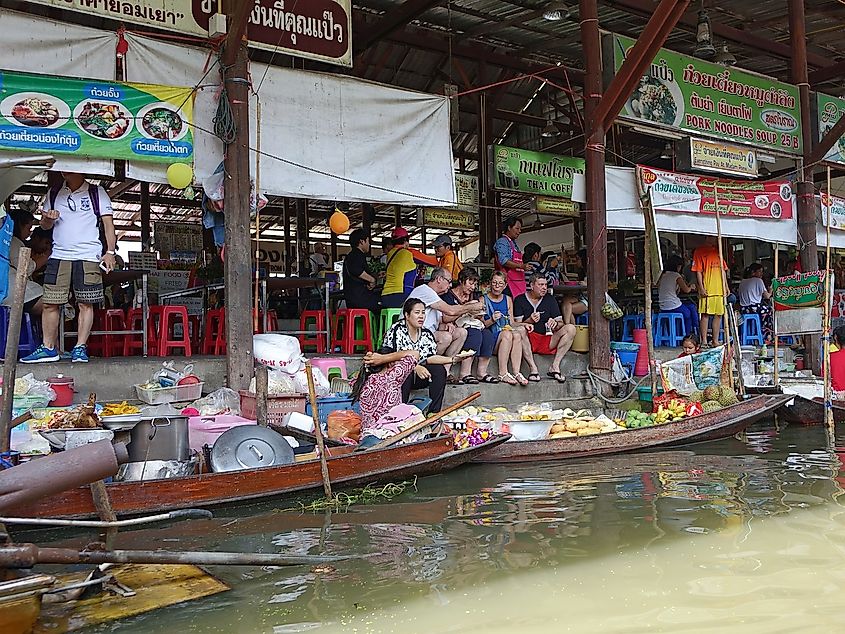 Bargaining is an integral part of the Thai shopping experience and you will be able to haggle for a variety of goods and services. When visiting markets, it is best to shop around to compare prices before engaging in negotiation and if possible, let the seller set the starting price. Always remain calm while bartering, it should be kept light-hearted and fun.
Be Wary Of Too Good To Be True Deals
For the most part, Thai people are friendly and honest but there are people who like to take advantage of tourists with tricks and scams. Some tuk-tuk drivers may tell you the attraction you want to visit it closed and he knows a better place that is open but this is usually incorrect. To be sure, check opening times before heading to a temple or attraction. As the cost of living in Thailand is relatively low, certain deals may end up being too expensive in comparison. If it seems too good to be true, it probably is.
Bring Toilet Paper
Traditional Thai toilets differ from those in the west and you may find that many bathrooms have squat toilets with water hoses instead of toilet paper. It is advisable to take some toilet paper with you until you get used to the conditions.
Carry Bug Spray
Avoid pesky mosquito and bug bites by carrying bug spray with you. Bites can be irritating and in some cases can lead to contracting a virus so it is recommended to always have a repellent to hand.
Avoid Animal Tourism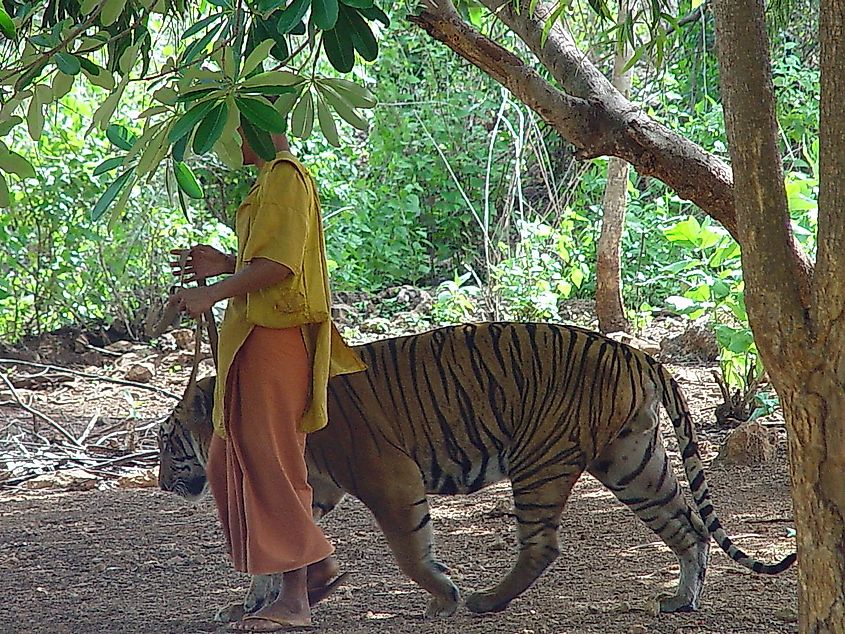 For many years some of Thailand's most visited tourist attractions were the tiger temples and elephant trekking opportunities. Unfortunately, it is common for these animals to be severely mistreated. However, there are ethical ways of interacting with Thailand's exotic animals so it is best to carry out some research before getting up close and personal with the native wildlife.