10 Reasons The Phi Phi Islands Should Be Your Next Vacation Destination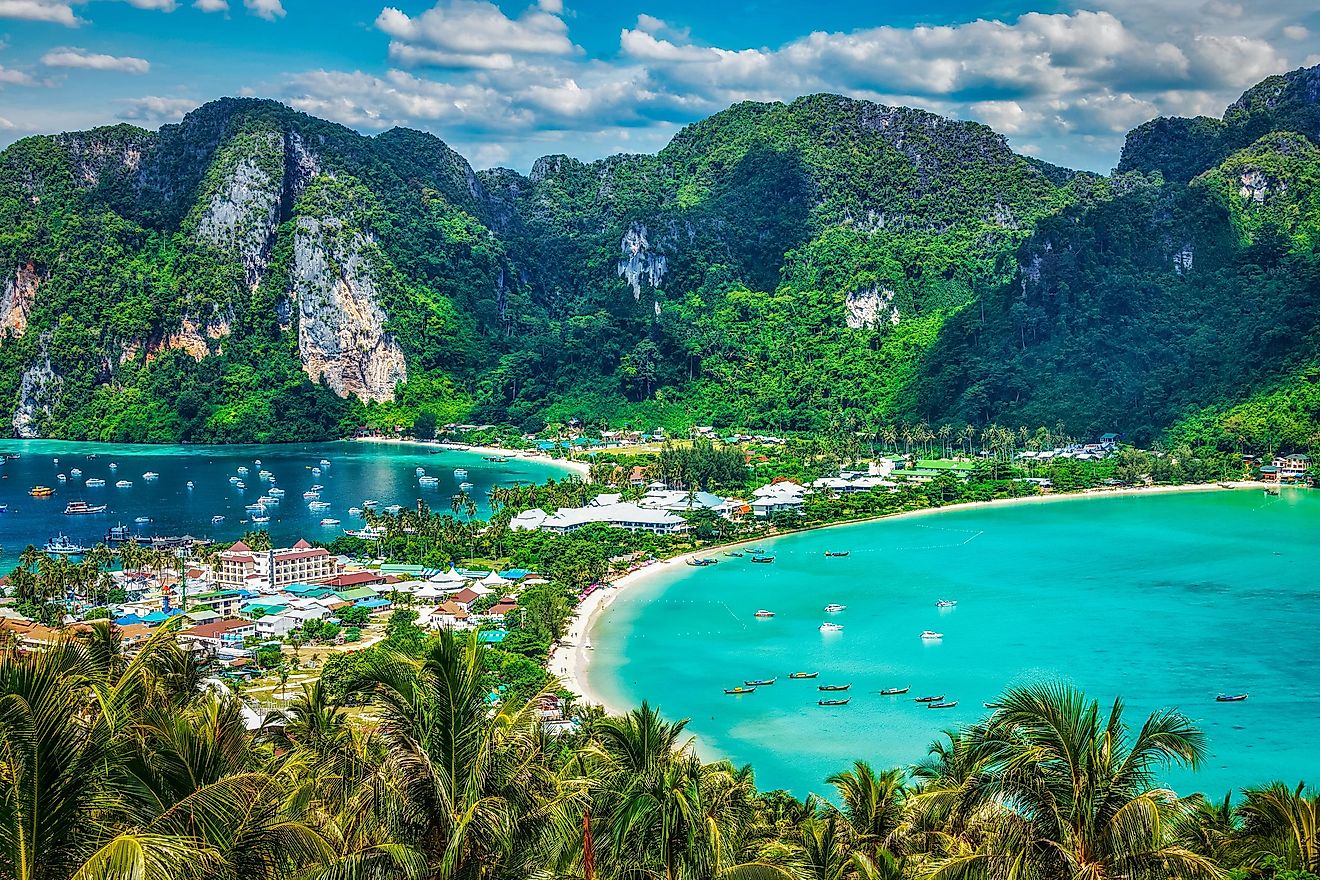 The Phi Phi Islands are about a 1.5-hour boat trip from the main port of Phuket.
On average, as many as 4,000 tourists visit the Phi Phi islands each day.
Traveling helps improve problem-solving skills
The magnificent Phi Phi Islands are situated in the crystal clear waters of the Andaman Sea, Thailand. Located just thirty miles to the southeast of Phuket, it takes just 1.5 hours by boat to reach Koh Phi Phi Don, the largest of the archipelago. 
The Phi Phi islands attract over 2,000 visitors per day. But what makes them so popular? Here are 10 reasons why the Phi Phi Islands should be your next vacation destination.
10. World Famous Parties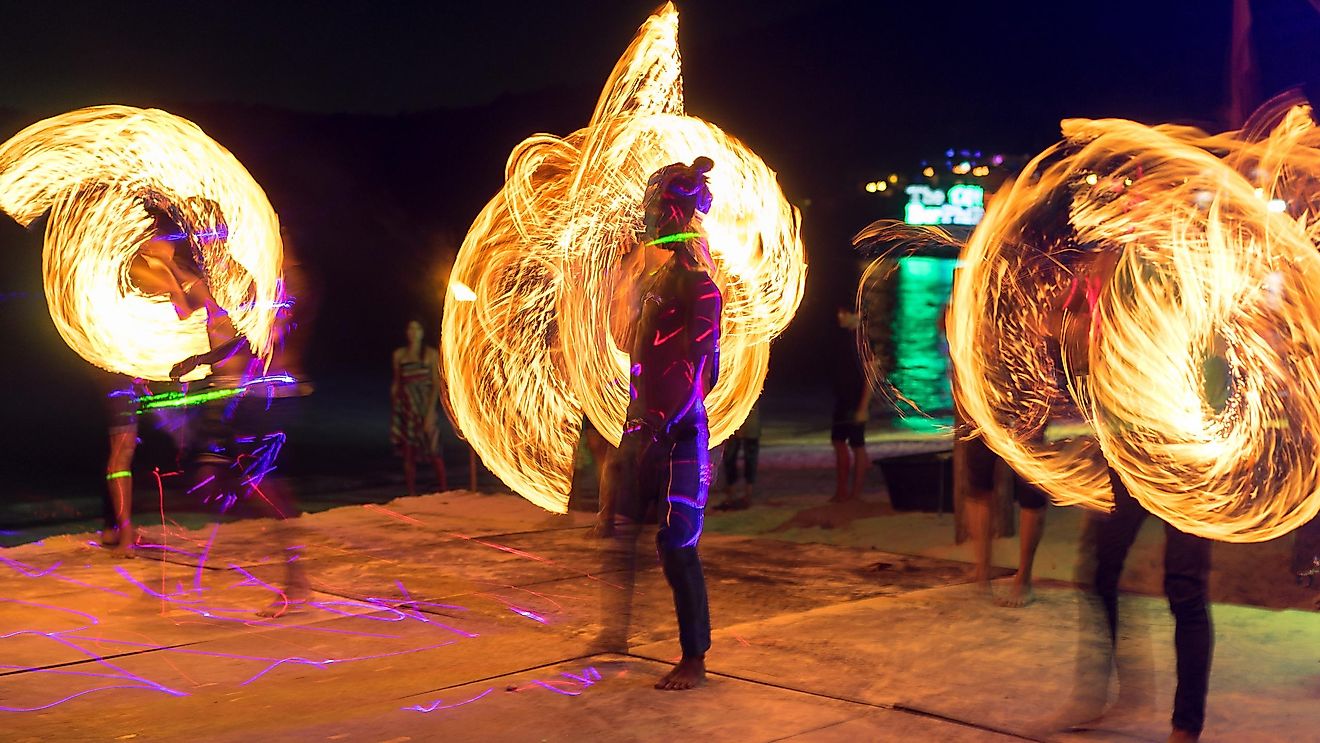 If you like to dance the night away, then a visit to Ao Lo Dalam is a must. A plethora of bars line the beachfront and play the biggest and best Electronic Dance Music hits. The infamous parties attract revelers from all over the world so you will meet fun-loving people from all four corners of the globe. Enjoy drinking games and watch live fire performances before dancing all the way through until the early hours of the morning.
9. Action Packed Adventures
Take a break from sunbathing with some thrilling water sports. A trip to Koh Phi Phi would not be complete without some scuba diving or snorkeling. Get up close and personal with an array of marine life as you glide through the brilliant blue waters. Hire a kayak and paddle to the world-recognized Maya Bay, made famous by the Award Winning movie "The Beach". Or, if you are feeling brave, opt for an afternoon of parasailing.
8. Picture Perfect Beaches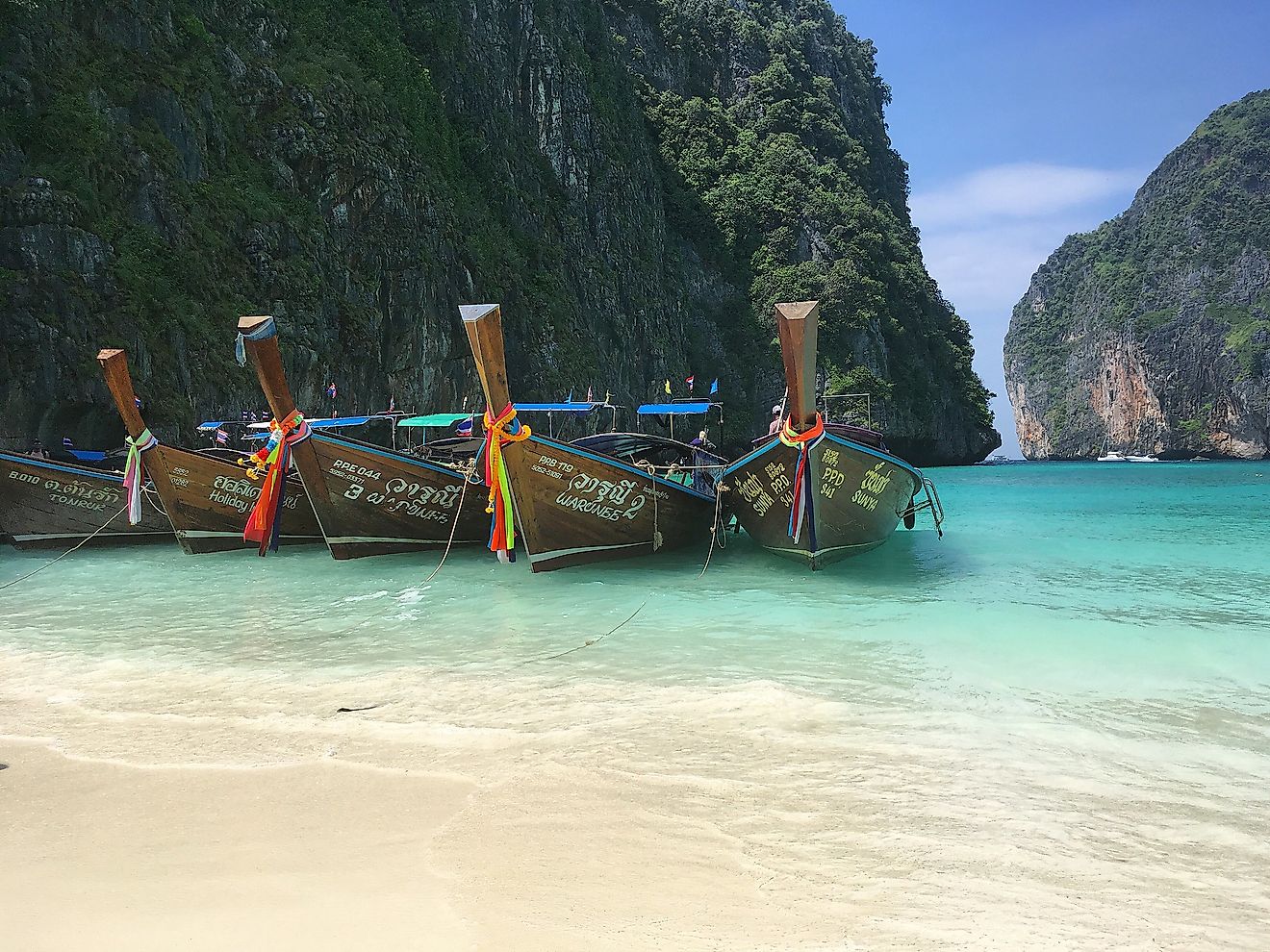 Despite Phi Phi's popularity, the islands still hold some secrets. Head to the lesser-known Nui Beach. Here, you will find chalk-soft sands tucked away between two limestone cliffs. The beach is accessible by a long-tail boat from Loh Dalum or via a moderate-intensity hiking route from Loh Lana. It truly is a slice of paradise. For a beach that will cater to all needs, try Ton Sai. Tranquil and picturesque, you can sunbathe, rock climb or go snorkeling at this stunning shoreline.
7. Eclectic Accommodation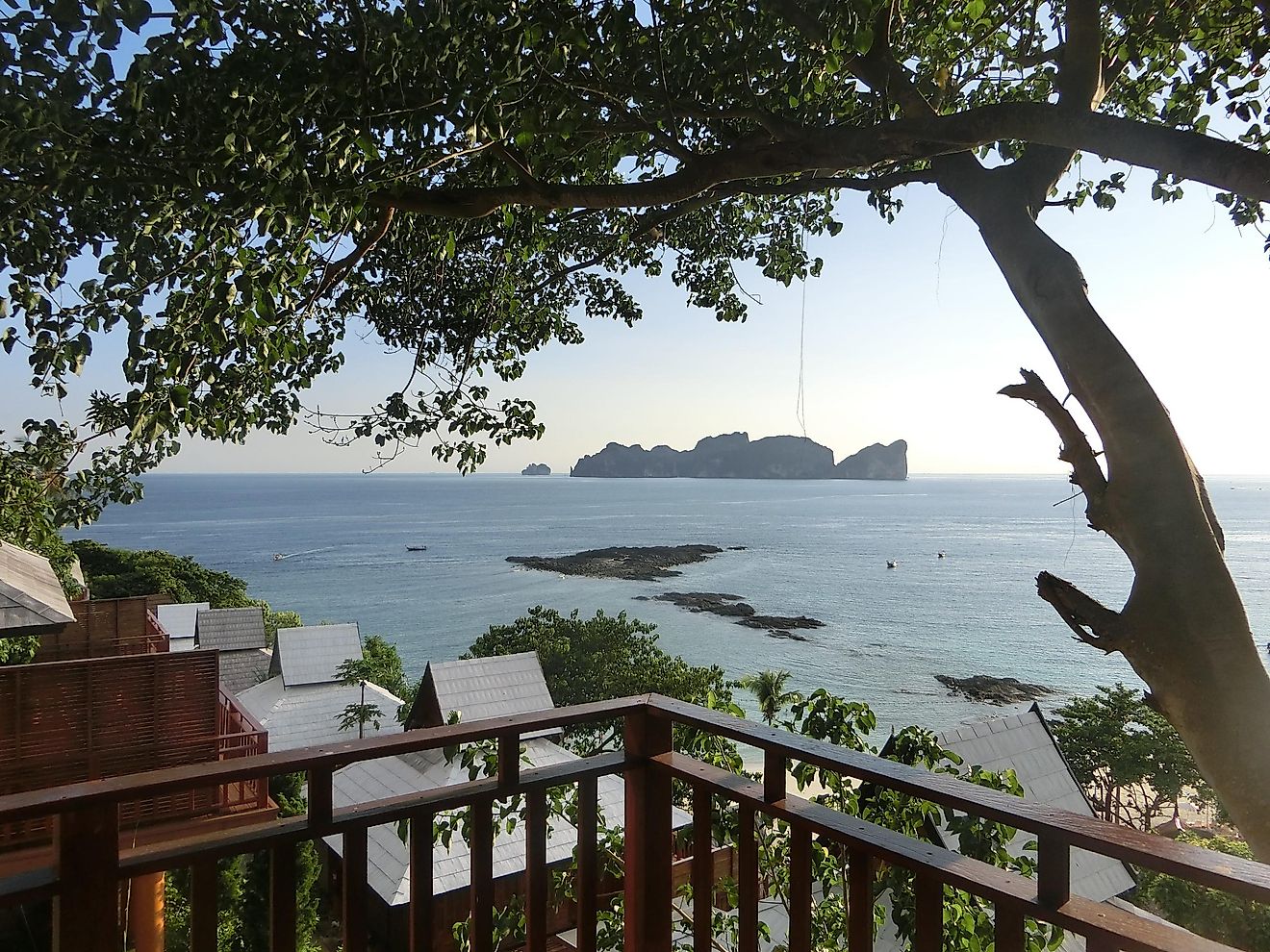 Whether you are on a romantic getaway or a backpacking escapade there is a variety of accommodation types to suit all kinds of travelers' needs and budgets. Hostels start at around $6.50 a night with dorms ranging from small and relaxed to lively and large complete with a party atmosphere. For a standard double room in a guesthouse, this will cost around $12 a night. For those wanting something a little more luxurious, a deluxe suite with sea views at a four-star resort will cost upwards of $200 a night.
6. Budget Friendly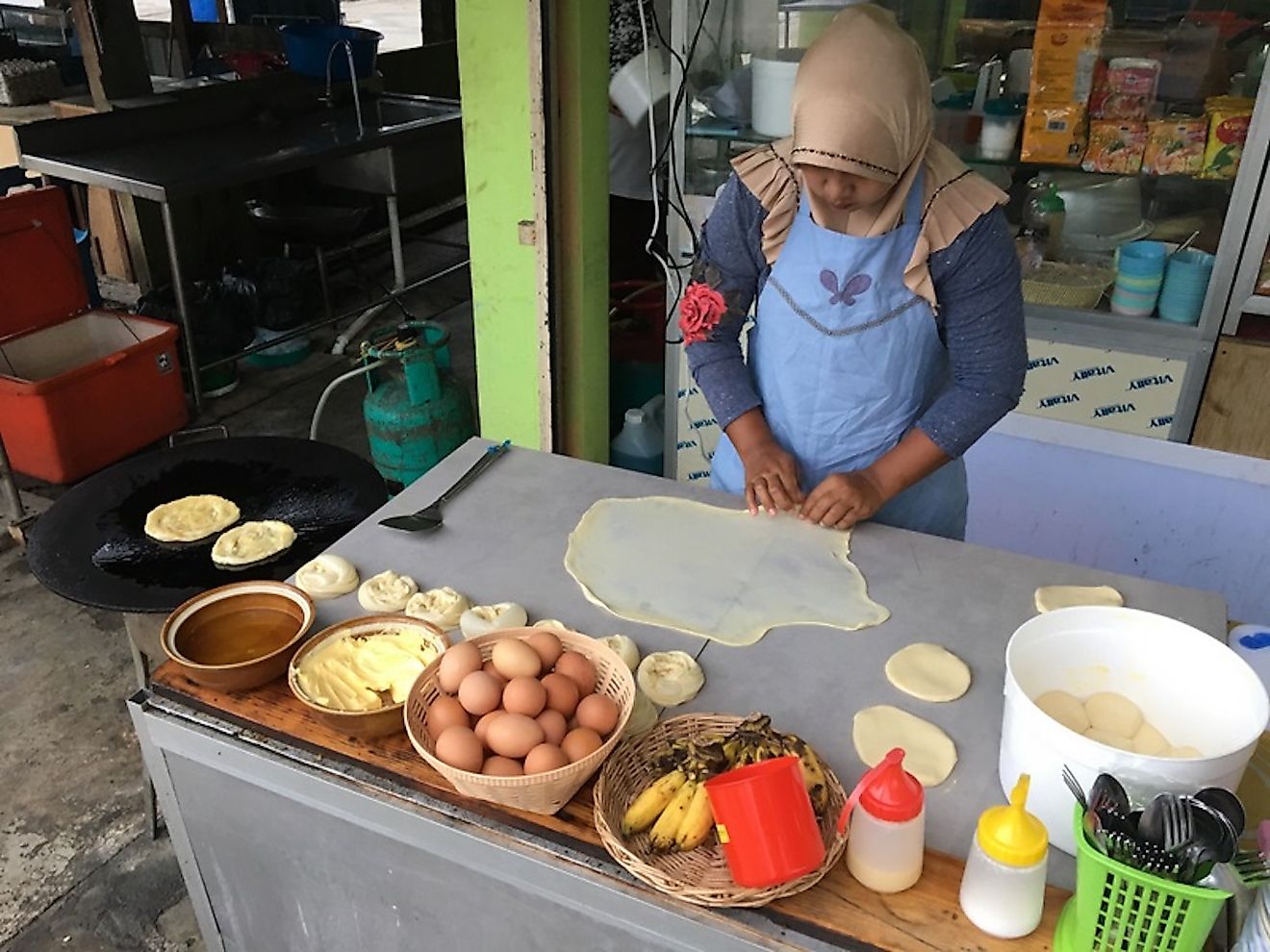 The Phi Phi islands are great if you are traveling on a budget. Not only is accommodation affordable, but food, drinks, and activities are also very reasonable. The average daily spend is around $67 with approximately $11 spent on meals for the day. However, if you wish to cut costs, you can swap sit-down lunches in restaurants for grab-and-go dishes from street food stalls. Not only will it save you money, but it is also a great way to sample authentic Thai cuisine.
5. Island Tours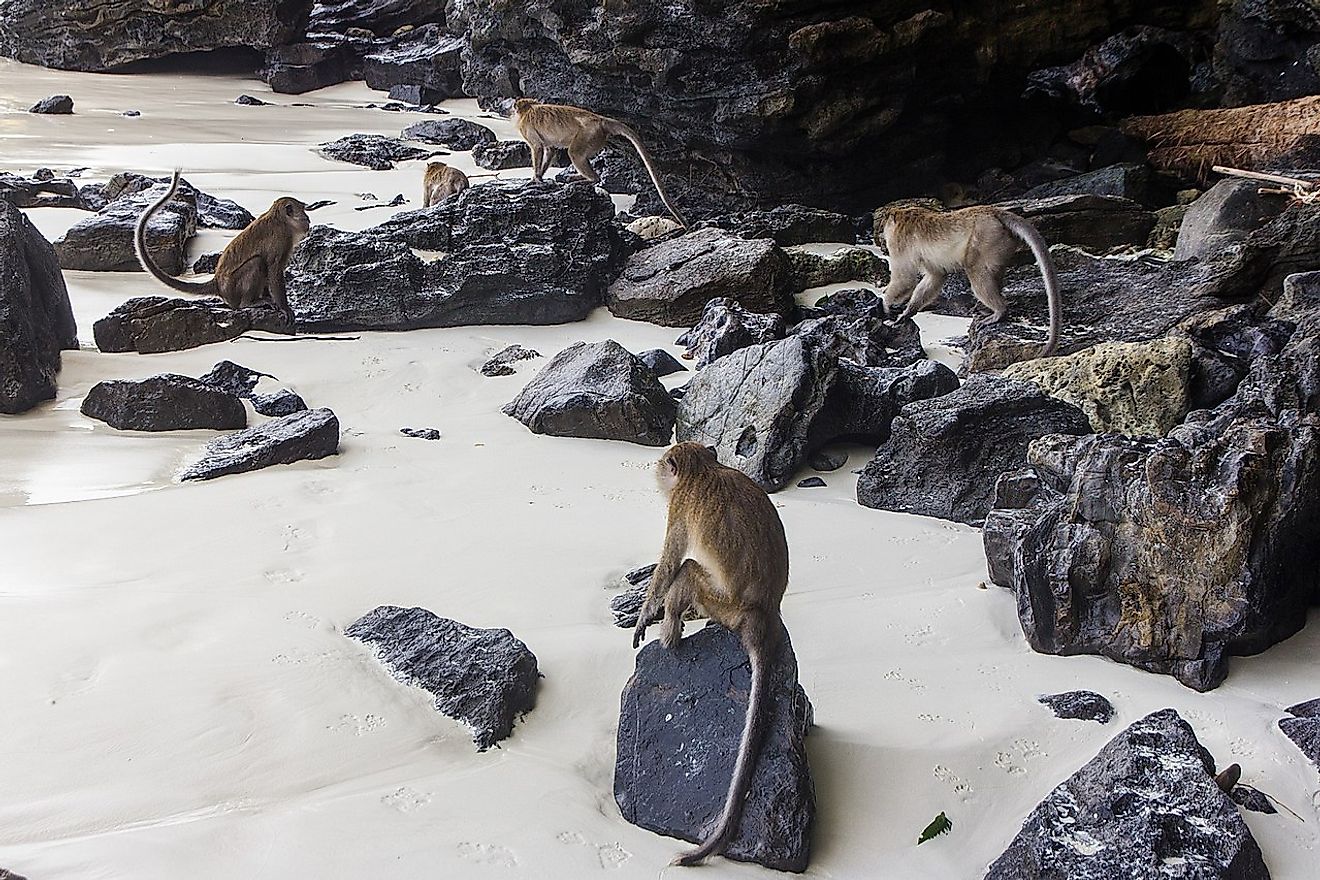 Hop aboard a long-tail boat and explore the Phi Phi archipelago. Take a journey from Maya Bay to Bamboo Island and marvel at the pristine beaches and soaring limestone rock formations. Stop for a dip in Pileh Lagoon and swim among the coral reefs before enjoying a sea view lunch. Opt for a tour that stops at Monkey Island and watch Long-Tailed Macaques scamper over white sands – be sure to take your selfie stick!
4. Stunning Scenery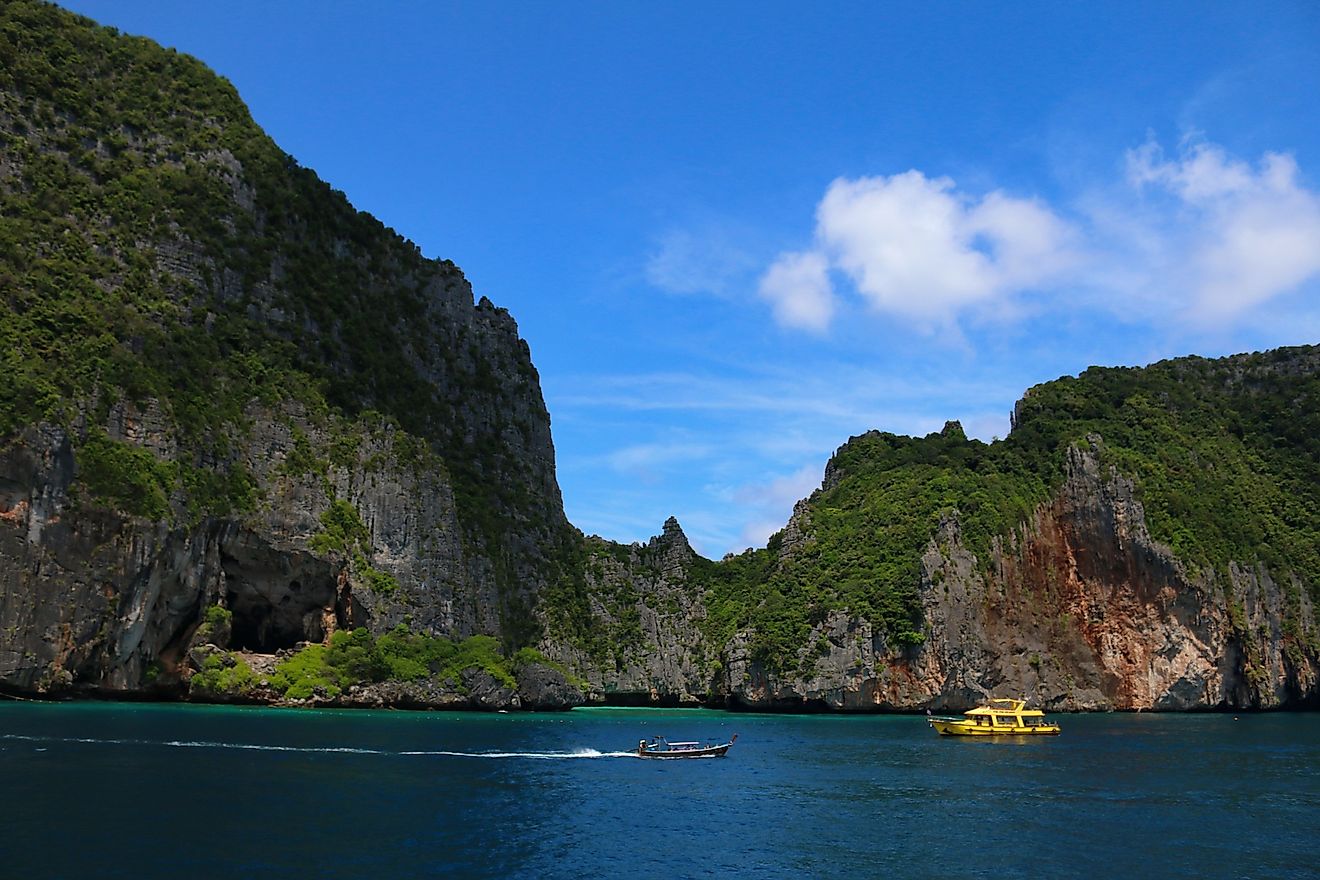 Watch the azure waters of the Andaman Coast gently lap golden sands as you relax on the Phi Phi Islands' spectacular beaches. If you feel like being active on your island getaway, why not embark on a hike and admire the views from above. One of the best places to see the islands in all of their glory is the Koh Phi Phi viewpoint. From here, you will see bays, coves and rich green jungle set to a backdrop of dramatic limestone karsts.  
3. Dazzling Sunrises And Sunsets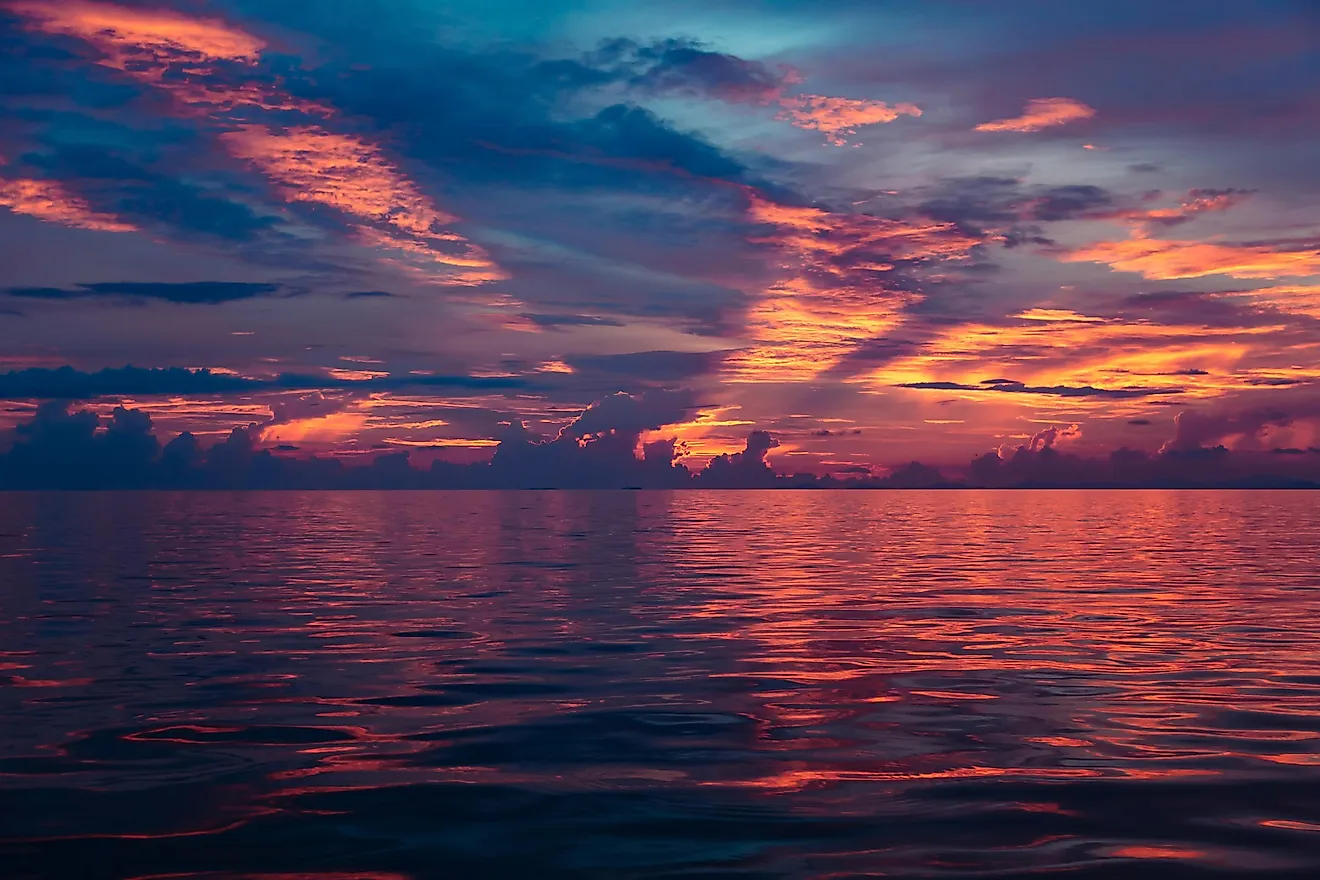 The Phi Phi Islands are home to some of the best sunrises and sunsets in the world and you will be spoilt for choice when picking a spot to watch them. Settle down in a beachfront bar with a cocktail in hand and watch the sky set alight as the sun sets over the Andaman Sea. Or, if you are an early bird, set off before dawn to the Koh Phi Phi viewpoint and bask in a panoramic sunrise.
2. Peace And Quiet
Enjoy the tranquillity of island life and sit back and relax to the sound of rolling waves and exotic bird songs. The blissful islands feel a million miles away from the hustle and bustle of the busy mainland cities. Even with the beach bars and parties, you can find many pockets of peace and quiet in secluded spots by the ocean.
1. Wonderful Weather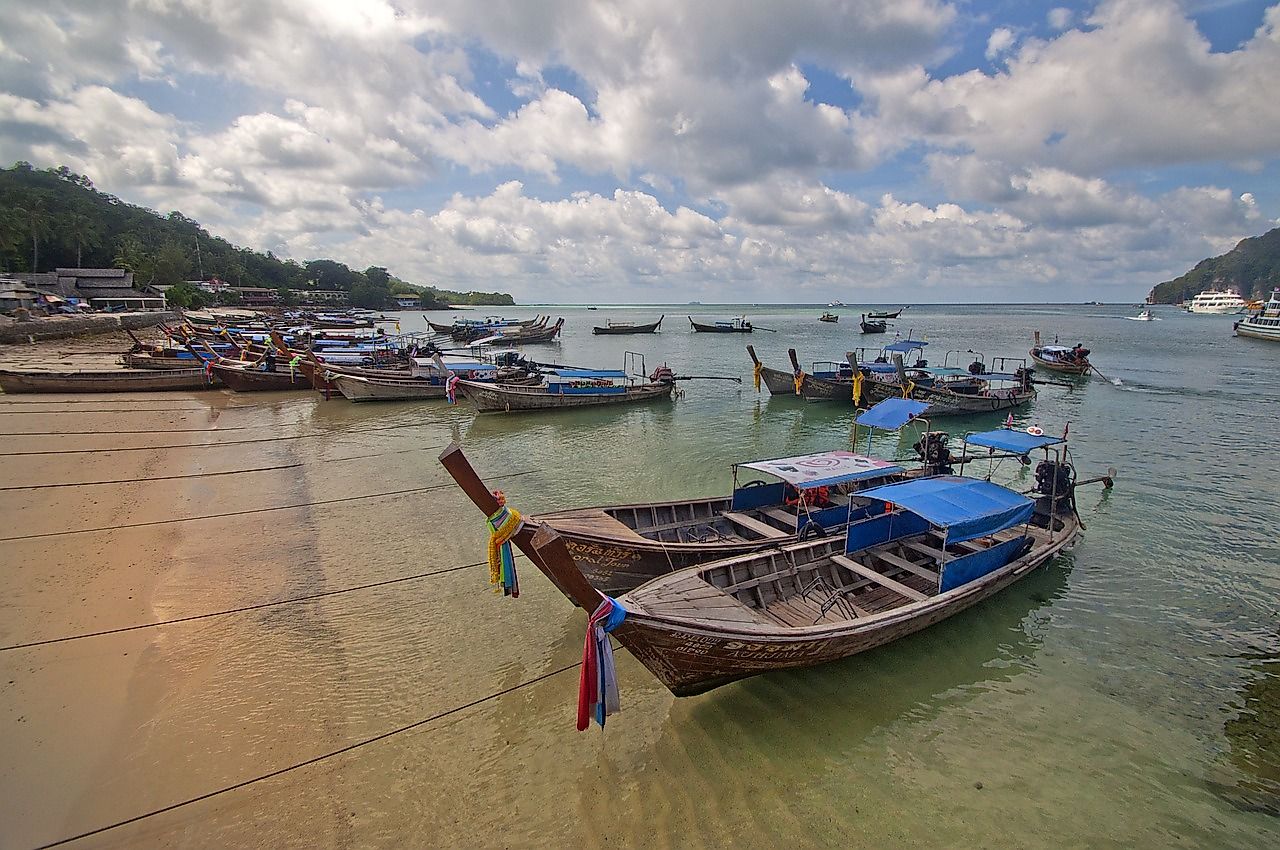 The Phi Phi Islands benefit from warm weather all year round. The best time to visit is from November to April where temperatures range from a pleasant 23 to 86°F. The driest month is February. The hottest months are from March to mid-May where temperatures can reach 95°F and humidity levels are high. Monsoon season is from mid-May to October. If you do not mind wet weather, this is a good time to visit the islands as flights are usually cheaper.