10 Amazing Women Who Have Won Nobel Prizes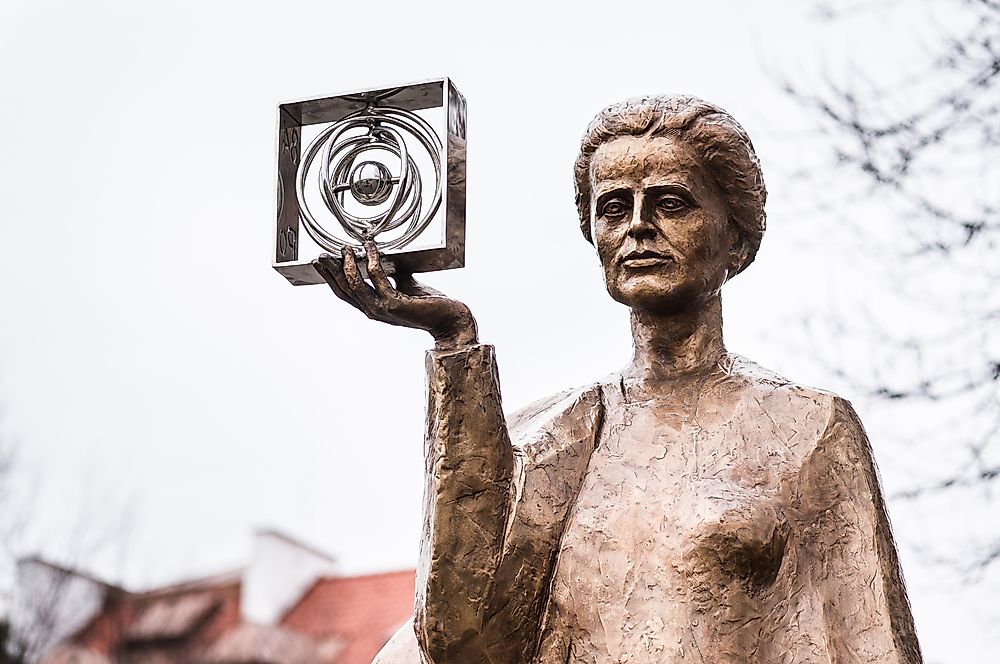 Four institutions give out the yearly Nobel Prizes to individuals who make notable contributions to the fields of peace, economics, literature, medicine or physiology, physics, and chemistry. All the awards aside from economics were unveiled in 1895 as stated by Alfred Nobel's will. The Sveriges Riksbank inaugurated the Economics Prize in 1968. A Nobel winner gets a medal and a diploma in addition to a cash prize. Forty-eight women have been honored with Nobel Prizes. Marie Curie made history in 1903 when she received the first Nobel prize won by a woman, and she was awarded another Nobel prize in 1911. In this article, we look at other women who have made amazing contributions to their field and who have been recognized with a Nobel Prize.
10. Marie Sklodowska Curie
Marie Sklodowska was born in 1867 in Warsaw which was then part of the Kingdom of Poland and the larger Russian Empire. She undertook studies in the Flying University in Warsaw and started practical scientific training in the city. She gained higher degrees in Paris where she continued with scientific work. Alongside Pierre Curie, she collaborated on scientific projects which Marie continued after Pierre's death in 1906. Achievements credited to Marie include the discovery of radium and polonium, the development of the theory of radioactivity, the development of the methods for isolating radioactive isotopes, the establishing of the Curie Institutes in Warsaw and Paris, and the development of mobile radiography units during the 1st World War to offer X-rays services to field health centers. Marie and Pierre got the 1903 Nobel Prize in Physics while Marie was awarded the 1911 Noble Prize in Chemistry.
9. Wangari Maathai
Wangari Maathai was born in a remote area in Kenya known as Nyeri. Maathai acquired a degree in biology from Mount St. Scholastica College situated in Atchison, Kansas which now goes by the name of Benedictine College. Maathai proceeded to the University of Pittsburgh where she obtained a master's in biology. Maathai undertook doctoral studies in both Germany and Nairobi and instructed veterinary anatomy at the University of Nairobi. In her various work positions, Professor Maathai became enlightened on the effects of environmental degradation, and she created the Green Belt Movement with the aim of making it a grassroots movement to champion tree planting and environmental protection. Professor Maathai gained international renown for her conservation work and also as an agitator for democracy and human rights. Maathai's contributions to these fields earned her the 2004 Nobel Peace Prize.
8. Francoise Barre Sinoussi
Francoise Barre Sinoussi is a virologist based in France where she is the Regulation of Retroviral Infections Division's director. Barre Sinoussi was born in Paris on July 30, 1947, and she began working at the Pasteur Institute in Paris in the 1970s. Barre Sinoussi obtained her Ph.D. in 1975 and undertook an internship in the National Institutes of Health in the US. In 1983, Barre Sinoussi discovered HIV which was found to be the cause of AIDS. Over the years, Barre Sinoussi has extensively researched on the virus, and she has even collaborated with developing nations to control and manage the disease. Barre Sinoussi was honored with the 2008 Nobel Prize in Physiology or Medicine together with Luc Montagnier.
7. Malala Yousafzai
Malala Yousafzai is best acknowledged as the youngest Nobel laureate to ever receive the distinction. Malala was born in Mingora in Pakistan in 1997 where her family came to manage a network of schools. In early 2009, Malala contributed to a BBC blog under a pseudonym where she explained her life under Taliban occupation. Malala gained prominence after a documentary was aired about her. In October of 2012, a Taliban gunman attempted to murder her. After she recovered, Malala dedicated herself to education activism especially for girls and went on to unveil the Malala Fund which is a non-profit. Malala's activism earned her the 2014 Nobel Peace Prize together with Kailash Satyarthi.
6. Tawakel Karman
Tawakel Karman was born in Yemen in 1979 and went on to earn a Political Science Graduate Degree from Sana'a University. In 2005, Karman in collaboration with seven other female journalists, founded Women Journalists Without Chains with the aim to champion for human rights. Between 2007 to 2010, Karman led numerous sit-ins and demonstrations in Tahrir Square in Sana'a. Karman gained international recognition in the 2011 Yemeni uprising where she actively took part in the protests. Karman is often called the "Mother of the Revolution" and the "Iron Woman." Karman accepted the 2011 Nobel Peace Prize.
5. Tu Youyou
Tu Youyou works as a pharmaceutical chemist and educator in China. She undertook studies at the Peking University Medical School after which she began working at the Academy of Traditional Chinese Medicine. Studies of traditional medicine led Tu Youyou to extract artemisinin from sweet wormwood. The substance proved effective in inhibiting the malaria parasite and drugs based on this substance have resulted in the improvement of health and the saving of millions of lives. Tu Youyou was honored with the 2015 Nobel Prize in Physiology or Medicine.
4. Alice Munro
Alice Munro is a renowned short-story author from Canada. She started writing while still a teenager and got a two-year scholarship to major in English and Journalism at Western University in Ontario. In 1968, Munro published "Dance of the Happy Shades" to critical acclaim, earning her the Governor General's Award. Munro's literary career has been focused on the short story genre. Most of her writings are set in small towns while their themes are often moral conflicts and relationship challenges. Munro is regarded as a master architect of contemporary short stories, and she was honored with the 2013 Nobel Prize in Literature.
3. Ada E. Yonath
Ada E. Yonath is a crystallographer based in Israel. Yonath was born to Hillel and Esther Lifshitz in Jerusalem, and she gained a bachelors and master's degree in chemistry from Jerusalem's Hebrew University. She undertook doctoral studies at the Weizmann Institute of Science where she also undertakes research work. Yonath's research resulted in the mapping of the precise structure of ribosomes using x-ray crystallography. This breakthrough has been significant in the production of antibiotics. Yonath was honored with the 2009 Nobel Prize in Chemistry.
2. Leymah Gbowee
Leymah Gbowee is of Liberian nationality where she has made significant contributions to the restoration of peace. Gbowee grew up in Monrovia, and her dreams of studying medicine were cut short in 1990 when rebel soldiers under the command of Charles Taylor marched into the country from Ivory Coast. The soldiers were determined to overthrow Samuel Doe the then Liberian President. Gbowee and her family moved to a Ghanaian refugee camp, and upon return in 1991, she was appalled by the senseless violence. Gbowee reached out to Muslim and Christian women who collaborated on the Women of Liberia Mass Action for Peace Movement. The movement attracted thousands of women who marched in Monrovia wearing white T-shirts. The protests resulted in the resignation of Charles Taylor and set the stage for the ascension of Ellen Johnson Sirleaf as Liberia's head of state. Gbowee's work earned her the 2011 Nobel Peace Prize.
1. Ellen Johnson Sirleaf
Ellen Johnson Sirleaf is notably known as the first African woman to be an elected President. Sirleaf was born in Monrovia and undertook studies in Liberia and the US. Sirleaf came second to Charles Taylor in the 1997 presidential election after which she went into exile in the city of Abidjan. Following the end of the Civil War in Liberia, Sirleaf represented the Unity Party as the presidential candidate in 2005 which she won. Among Sirleaf's many awards include the 2011 Nobel Peace Prize.