Sochi map 2014 and locator map of sochi winter olympics 2014
Sochi, Russia
Dateline: July 4, 2007
The city of Sochi, Russia, was selected as the host city for the XXII Olympic Winter Games in 2014.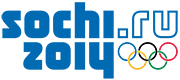 The announcement was made by IOC President Jacques Rogge in Guatemala City, where the IOC members were meeting. Sochi was elected in the second round of voting with 51 votes against 47 votes for PyeongChang, South Korea.
The vision of Sochi 2014 is to unite the resources of the city of Sochi, the Krasnodar region and the Russian nation to develop in Sochi greatly needed sports venues and resort infrastructure, in a sustainable, inclusive, environmentally responsible manner. Their goal is to deliver Olympic and Paralympic Winter Games of unsurpassed excellence for the athletes, the Olympic family, the Paralympic family and the world.
City Details: The city of Sochi is located in far southwestern Russia along the edge of the Black Sea. It fronts the massive peaks of the snow-capped Caucasus Mountains, a perfect venue for winter sports of all types. The last local census indicated 328,809 residents, but that will certainly increase as construction and development activities for the 2014 Winter Olympics progress.
This page was last updated on September 2, 2020.