Gulf of Oman – Map & Description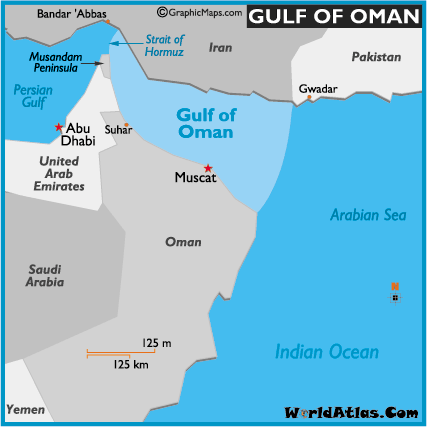 The Gulf of Oman is a western extension of the Arabian Sea, positioned in the Middle East between Iran, Oman and the United Arab Emirates.
It's the entrance to the Persian Gulf from the Arabian Sea and Indian Ocean, and therefore an important (and vital) shipping route for the oil-producing countries in the Persian Gulf.
Its maximum width is approximately 230 mi (370 km), and about 340 mi (545 km) long. It connects with the Persian Gulf through the shallow Strait of Hormuz.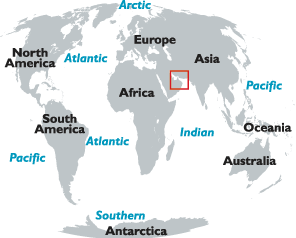 This page was last updated on September 3, 2020.