Door County Wisconsin Map and Information Page
Door County, Wisconsin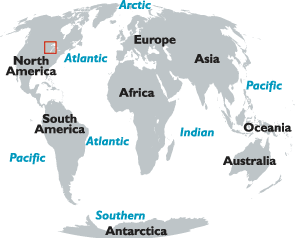 Door County is a county located in the U.S. State of Wisconsin, and it's the northern most part of what is commonly called - the Door County Peninsula.
This beautiful land projection is a popular year-round tourist destination, especially for residents of Wisconsin and the Chicago, Illinois area, as it offers a wide variety of activities, including boating, camping, fishing, hiking, sandy beaches, swimming and snowmobiling.
Door County is home to five of Wisconsin's most important (and most used) state parks; more than a dozen county parks, and some of the most stunning coastlines and lighthouses found in the Great Lakes.
Door County was named one of the top ten vacation destinations in North America by Money Magazine. Each year more than two million visitors visit the area, and many return, time and time again.
This page was last updated on September 3, 2020.