Bay of Biscay - Map & Description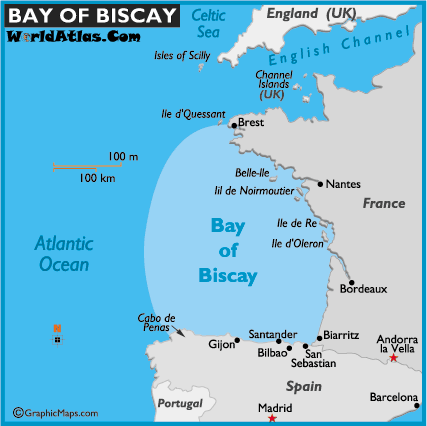 The Bay of Biscay, an extension of the Atlantic Ocean, is positioned off the western coast of Europe and bordered by France and Spain.
Determining the exact size of the Bay of Biscay is based on where the bay actually ends, so all published numbers are estimates, at best.
Many sources indicate that it has an actual surface area of about 86,000 sq mi (223,000 sq km), and a maximum depth of 15,525 feet (4,735 meters).
The bay is known for rough seas, especially in the winter months. During World War II it was called the "Valley of Death" among German U-boat men, as the Royal Air Force (RAF) sank more than 70 German submarines in its waters.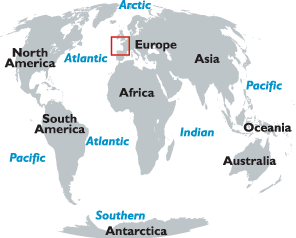 This page was last updated on August 24, 2020.