Map of Barents Sea - World Seas, Barents Sea Map Location
Barents Sea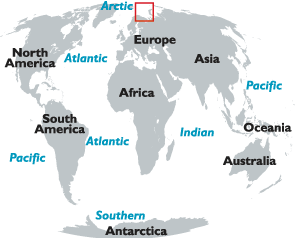 Named for the famed Dutch navigator, Willem Barents, who searched in vain for the Northeast Passage, the Barents Sea, a part of the Arctic Ocean, is generally located to the north of Norway and Russia.
The exact size of the Barents Sea is difficult to determine, as one must know where the sea actually ends, so all measurements are estimates, at best. The sea is rather deep, averaging near a measured 230 meters.
Because of the warm currents of the North Atlantic drift, the port city of Murmansk and other ports along the southern reaches of the sea remain ice-free throughout the year.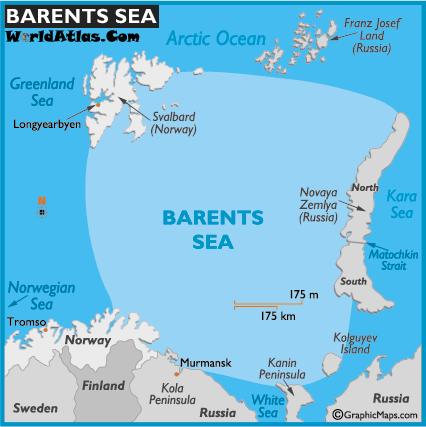 This page was last updated on August 24, 2020.