Map of Balearic Sea - Balearic Sea Location, World Seas, Balearic Map
Balearic Sea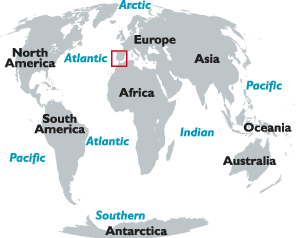 The Balearic Sea is a part of the Mediterranean Sea positioned between the eastern coast of Spain, the southern coast of France, and the islands of Corsica and Sardinia.
It's bordered in the northeast by the Ligurian Sea, and it completely surrounds Spain's Balearic Islands.
The southern border shown is the mapping estimate of World Atlas
Significant port cities include Barcelona, Marseille, Palma de Mallorca, Toulon and Valencia, and the sea is well served by regional ferries and hydrofoils.
The distance from Barcelona to Marseille is 337 km (210 mi), and from Barcelona to Sardinia the distance is 518 km (322 mi).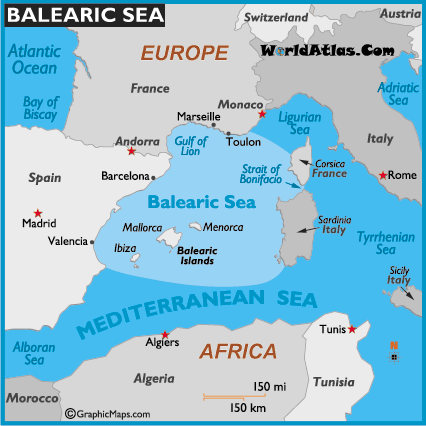 This page was last updated on September 2, 2020.