Details


The Republic of the Marshall Islands (RMI) is about midway between Hawaii and Australia.



First settled by Micronesian navigators, they were subsequently controlled (some say exploited) by Spain and Germany, and finally by Japan.



Prior to the beginning of World War II, the Japanese fortified some of the atolls as a defensive measure. When that war ended with Japan's defeat, the United States was given total control.



For almost 40 years the islands were under U.S. administration as the easternmost part of the United Nation's Trust Territory of the Pacific Islands.



The United States used some of these isolated atolls for nuclear testing between 1947 and 1962. Long term affects are yet to be totally understood, and damage claims are still in the courts to this day.



In 1986 the islands gained independence under a Compact of Free Association with the United States. Under the terms of that agreement, the U.S would provide significant financial aid, that to date now exceeds $1 billion.



The Marshall Islands include the Ratak (sunrise chain) and Ralik (sunset chain), two parallel chains of 29 coral atolls, thousands of tiny islets, and hundreds of very small low-lying islands, all scattered over a wide area of the Pacific Ocean.



The Kwajalein Atoll, with a huge central lagoon, is the largest coral atoll on the planet. The U.S. maintains a strong military presence on Kwajalein, and from here controls a missile testing range.



The clear-blue waters surrounding the Marshall Islands boasts of over 800 species of fish and 160 species of coral. The numerous offshore World War II shipwrecks add another dimension to local scuba diving and snorkeling attractions.



For additional information regarding the history of the Marshall Islands, go here.


Facts and Figures


Official Name Republic of the Marshall Islands



Population 53,800



Capital City Majuro (20,500)



Flag
here


Languages Marshallese, English



Official Currency US Dollar



Currency Converter
here


Religions Protestant, others



Land Area 181 sq km (70 sq miles)



Latitude/Longitude 7º 12N, 171º 06E



Highest Point 32 ft. (10 m) on Likiep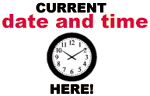 Contact Us | Privacy Statement
Copyrighted by Graphic Maps
All rights reserved!



All maps, graphics and original descriptions created by Graphic Maps, a d/b/a of the Woolwine-Moen Group, unless otherwise noted and/or directly linked to the source, and use of same for any application whatsoever (with the exception of outline maps) requires written permission.



We make no copyright claim on any statistical data on this page, nor on any non-original graphics, and/or pictures not produced by us. Certain statistical data is gathered from the CIA World Factbook, as well as numerous public domain reference materials.



Every effort is made to be as accurate as possible when disseminating information on any worldwide destination. We are not responsible for unintentional data entry errors or omissions. If you would like to submit an addition, change or correction, or suggest a new link, please forward it to our map department and we will give it our immediate attention.

Maps


Marshall Islands Large Color Map
here


Marshall Islands Map CIA version here



Marshall Islands Outline Map here



Marshall Islands Maps at UT here



Kwajalein Atoll Map here



Oceania Maps
here

Suggested Links


Marshall Islands (Complete) information on the (GDP) overall economy, imports and exports, resources, government, population, military, transportation, and more here



Marshall Islands Embassy
here


Marshall Islands Diving
here


Marshallese Phrasebook
here


Marshall Islands Photos
here


Kwajalein Atoll Photos
here


Climate Weather is hot and humid throughout most of the year, with a consistent average daily high temperature right at 80º.



Rain falls throughout the year and is heaviest in the southern atolls where totals do approach 160 inches per year. In the north, 20 inches per year is the norm. The rainy season is from May to November.






Africa | Antarctica | Asia | Australia/Oceania
Europe | Islands/Oceans | Middle East
North America | South America
World Atlas





Oceania
Countries


Australia


Fiji


Kiribati


Marshall Islands


Micronesia


Nauru


New Zealand


Palau


Papua New Guinea


Samoa


Solomon Islands


Tonga


Tuvalu


Vanuatu

Dependencies


American Samoa


Cook Islands


French Polynesia

° Marquesas Is.


° Society Is.


° Bora Bora


° Moorea


° Tahiti



Guam


New Caledonia


Niue


Norfolk Island


Northern Marianas

° Saipan



Pitcairn Islands


Tokelau


Wallis and Futuna