Details


Bora Bora, located about 160 miles northwest of Tahiti and approximately 2,600 miles south of Hawaii, was discovered in 1722, and is arguably the most beautiful island on the planet.

Its ancient name of Vava'u suggests that the original inhabitants of this seven-million-year-old island arrived from Tonga. And interestingly, in the local Tahitian language there is no "B," so its actual name is then Pora Pora, meaning "first born."


Bora Bora's fabled blue lagoon (above) is, according to novelist James A. Michener, "so stunning, that there are really no adequate words to describe it."


Volcanic in origin, Bora Bora's rugged main island, and a few smaller islands, are completely surrounded by coral reefs.



Made famous by books, movies, and its stunning beauty, the island is now besieged by tourism and overcrowding. Regardless, if you must visit a South Pacific island (and you should), Bora Bora would be an excellent choice.



For additional info about the islands of French Polynesia, and their most interesting history, go here.


Facts and Figures


Official Name Bora Bora,


part of the Society Islands of French Polynesia,


an overseas territory of France,


originally claimed in 1843



Largest Town Vaitape



Languages French (official), Polynesian dialect



Official Currency Comptoirs Francais du Pacifique franc



Religions Protestant, Catholic, others



Population 4,650



Land Area 44 sq km (16.9 sq miles)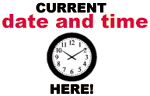 Maps


Bora Bora Large Color Map
here


Bora Bora Outline Map
here


Bora Bora (Pacific Ocean) locator Map here



Society Islands Large Color Map
here


Society Islands Outline Map
here


French Polynesia Large Color Map
here


French Polynesia Map CIA version here



French Polynesia Outline Map here



French Polynesia Maps at UT here



Oceania Maps
here

Suggested Links


French Polynesia (Complete) information on the (GDP) overall economy, imports and exports, resources, government, population, military, transportation, and more here



Bora Bora website
here


Bora Bora webcam
here


Bora Bora photos
here


Bora Bora vacations
here



Climate The summer months (November - April) are hot and humid, with many sunny days. The balance of the year is slightly cooler and drier.



Cooling trade winds buffet the island throughout the year, and the months of June, July, August and October are widely considered to be ideal times to visit. Frankly, there's never a bad time to travel to Bora Bora.