HALIFAX

Halifax Regional Municipality, 
(commonly referred to as Halifax or HRM)
, is the capital city of 
Nova Scotia
, and a major economic center in eastern Canada. Its harbor is one of the world's best, deepest and safest and serves as a major transportation hub for
Atlantic Canada
 and the Eastern Seaboard. 
A visit to Halifax and its surrounding 
Nova Scotia
areas include spectacular scenery with beautiful gardens, rugged shorelines and sandy beaches. For nature lovers, hiking, camping and birdwatching are favorite activities. 
Not to be missed are the historic heritage sites, galleries and shops, museums and many parks, thus its nickname 
the City of Trees. 
Halifax is well known as an entertainment capital and home to vibrant nightlife. 
On December 6, 1917 the world's largest man-made explosion (before the atomic bomb) occurred in Halifax Harbor; over 1,600 people were killed; another 9,000 were injured and maimed.
The founder of the Cunard (Cruise) Line, Samuel Cunard, (a Haligonian) is a Halifax native
Nova Scotia is the half-way point between the Atlantic coast of Europe and the Western coast of North America and is on the same latitude as Bordeau, France and South Oregon, USA.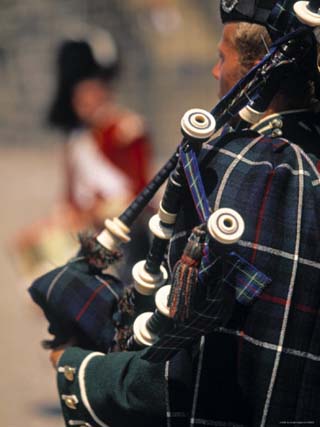 78th Highlanders at the Halifax Citadel...
by Walter Bibikow
Buy This at Allposters.com