Argentina Flag and Description
Argentina Flag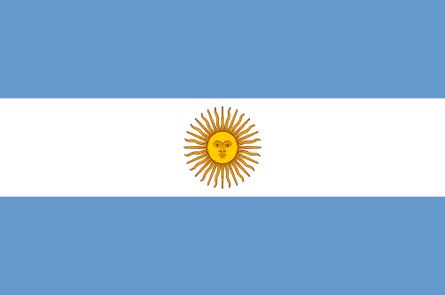 Buy this flag,or any country flag here

DESCRIPTION
The current flag of Argentina was officially adopted on February 12, 1812.
The blue stripes upon a white field were placed on the flag by Manuel Belgrano, the leader of the revolution, and are said to be symbolic of the sky above, when the fight for the country's independence began. The golden sun, with the Sun of May face, was added to the flag in 1818.
all Country Flags here!
Map of Argentina here!
This page was last updated on June 16, 2020.