Northern Territory Flag and Description
Northern Territory Flag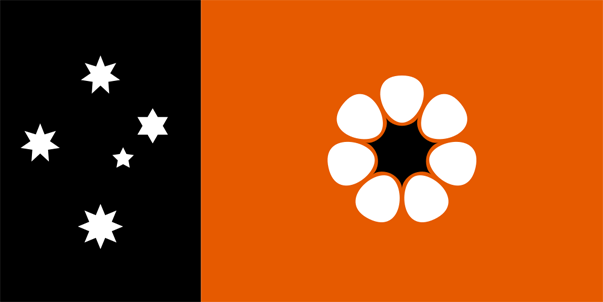 DESCRIPTION
Adopted in 1978, the current flag of the Northern Territory has officially been in existence since 1911, however they could not use it until self-government was established.
The Northern Territory flag differs greatly from the rest of the Australian state flags, as it does not include the British Ensign. The colors used are the official Territorian colors of black, white and ochre. On the left side of the flag, within a black panel, the Southern Cross appears as five white stars; to the right, on a field of ochre, is a stylized Sturt's Desert Rose with seven white petals (representative of the Australian states).
all Country Flags here!
This page was last updated on August 31, 2020.