Micronesia Flag and Description
Micronesia Flag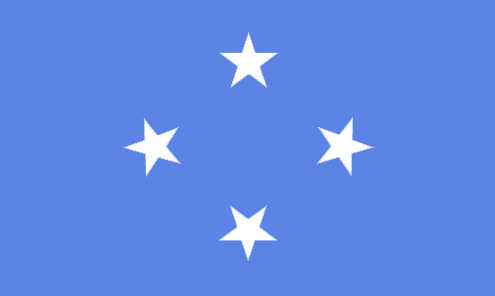 DESCRIPTION
The flag of Micronesia was officially adopted on November 30, 1978.
The islands, long a part of the U.S. Trust Territory of the Pacific Islands, gained their independence, and proudly hoisted their new flag. The blue field represents the surrounding Pacific Ocean, and the four white stars represent the four island groups within the country.
all Country Flags here!

This page was last updated on August 31, 2020.