Labrador Flag and Description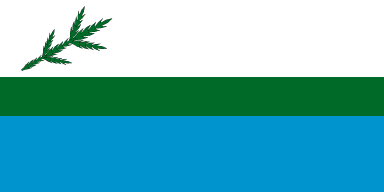 This unofficial flag features a spruce twig, and the three sprigs are said to be symbolic of Labrador's people; the Inuit, Innu and European settlers. The white stripe represents winter snows; the blue stripe represents the rivers and lakes, and the green stripe represents the forests.




All Province and Territory Flags here!


Map of Labrador here!
This page was last updated on August 31, 2020.