Uzbekistan Flag and Description
Uzbekistan Flag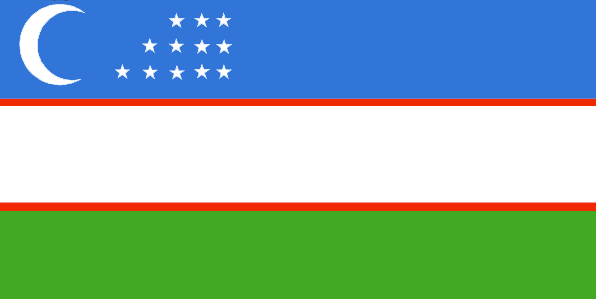 Buy this flag,or any country flag here

DESCRIPTION
The flag of Uzbekistan was officially adopted on November 18, 1991.
The flag features a new moon symbol and one white star for every month of the year. The blue is representative of water and sky; white represents peace; green represents the fertile land, and the two red stripes are symbolic of the people.
all Country Flags here!
Map of Uzbekistan here!
This page was last updated on July 12, 2016.