Kyrgyzstan Flag and Description
Kyrgyzstan Flag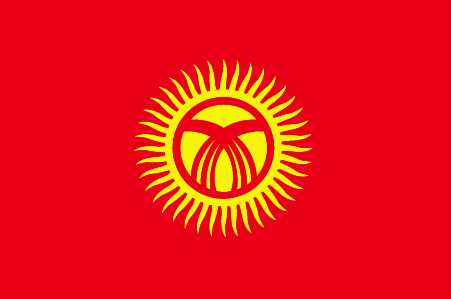 Buy this flag,
or any country flag
here
DESCRIPTION
The flag of Kyrgyzstan was officially adopted on March 3, 1992
In 1991, Kyrgyzstan became the very last of the former Soviet Union republics to secede, and declare independence. Its new flag is symbolic of Manas the Noble, a true national hero. He merged together 40 tribes that collectively formed the original Kyrgyz nation. That accomplishment is represented by the red field and the golden sun with 40 rays. Centered within that sun is a symbolic Kyrgyz yurt, the traditional home of it nomadic peoples.
all Country Flags here!
Map of Kyrgyzstan here!
This page was last updated on July 12, 2016.