Kuwait Flag and Description
Kuwait Flag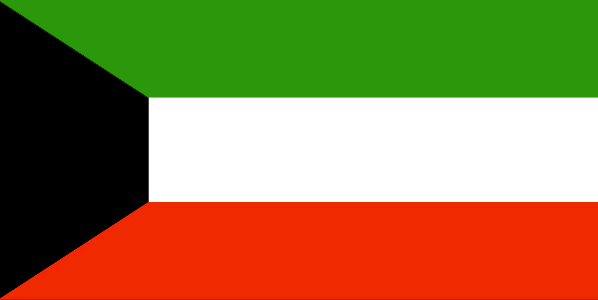 Buy this flag,or any country flag here

DESCRIPTION
The flag of Kuwait was officially adopted on September 7, 1961.
The traditional Pan-Arab colors of black, green, red and white are used on the flag. Black symbolizes defeat of the country's enemies; green symbolizes the fertility of the land; red is symbolic of the enemies' bloodshed, and white represents purity.
all Country Flags here!
Map of Kuwait here!
This page was last updated on June 16, 2020.