Israel – Flag & Description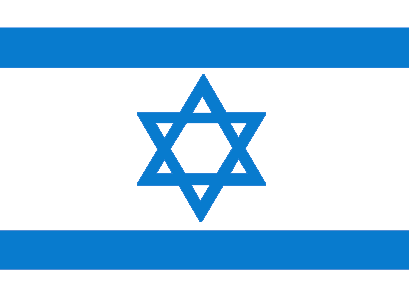 The flag of Israel was officially adopted on October 28, 1948.

It displays one of the most recognized symbols in the world - the Star of David - long associated with the Jewish people. The blue and white colors represent the traditional Tallith, the Jewish prayer shawl.


All Country Flags here!
Map of Israel here!
Buy this flag,or any country flag here