Portugal Flag and Description
Portugal Flag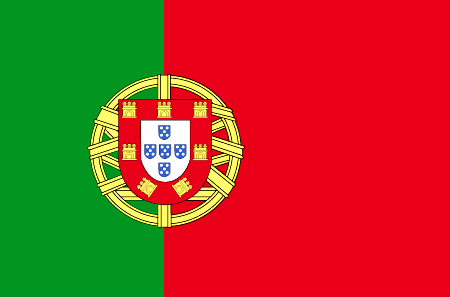 Buy this flag,
or any country flag
here
DESCRIPTION
The Portugal flag was officially adopted on June 30, 1911.
This historic flag is symbolic of epic Portuguese voyages that would make them the first to discover the ocean routes to India, Brazil, China and Japan, and at the same time establish settlements on the east and west coasts of Africa.
Green is representative of King Henry the Navigator, a famed Portuguese explorer. The centered shield is representative of ocean exploration and the expansion of Portugal's influence during the reign of King Afonso Henriques. Red recalls the internal revolution of the early 1800s.
all Country Flags here!
Map of Portugal here!
This page was last updated on July 12, 2016.