Belarus Flag and Description
Belarus Flag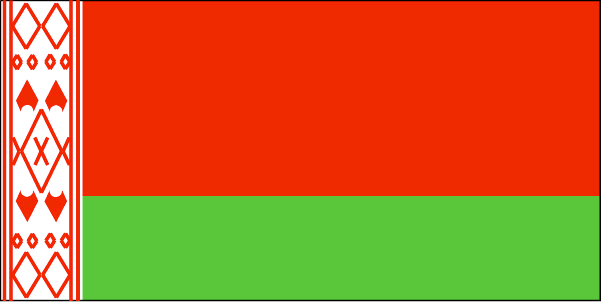 Buy this flag,
or any country flag
here
DESCRIPTION
The Belarus flag was officially adopted on May 16, 1995.
The dominant red and green were colors used on its flag when it was a republic of the former Soviet Union. The woven fabric ornament on the left uses traditional Belarussian red and white colors.
all Country Flags here!
Map of Belarus here!
This page was last updated on July 12, 2016.