St. Kitts and Nevis Flag and Description
St. Kitts and Nevis Flag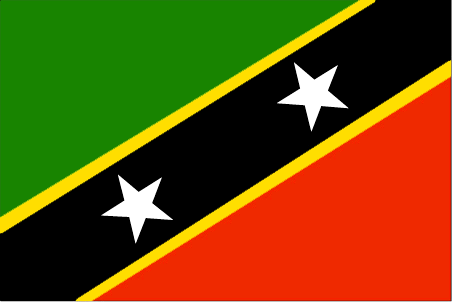 DESCRIPTION
The flag of St. Kitts and Nevis was officially adopted on September 19, 1983.
The green color is said to be symbolic of the fertile land, black recalls the African heritage of St. Kitts, and red the overall struggle for freedom. The two white stars indicate hope and liberty.
all Country Flags here!
Map of St. Kitts and Nevis here!
This page was last updated on February 24, 2021.