Grenada Flag and Description
Grenada Flag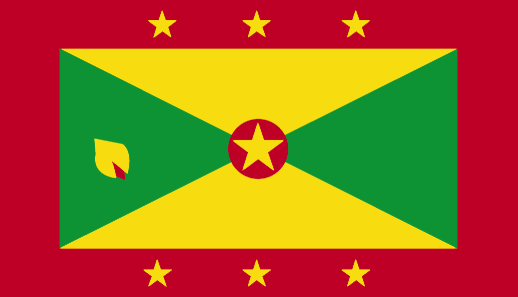 Buy this flag,
or any country flag
here
DESCRIPTION
The flag of Grenada was officially adopted on February 7, 1974.
Red is symbolic of courage, yellow of wisdom and warmth, and green of vegetation. The left green triangle features a small nutmeg, the most famous product of the island. The gold outer stars represent the six parishes, and the centered star represents the capital city of St. George's.
all Country Flags here!
Map of Grenada here!
This page was last updated on July 12, 2016.