Cuba Flag and Description
Cuba Flag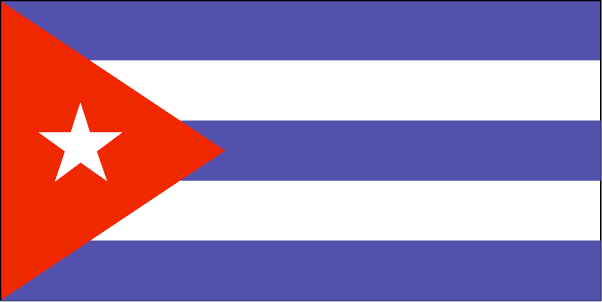 Buy this flag,
or any country flag
here
DESCRIPTION
The flag of Cuba was officially adopted on May 20, 1902.
The overall design is modeled after the U.S. flag. The red triangle is from the Masonic symbol for equality. La Estrella Solitaria, or the white Lone Star, is centered on the red triangle.
all Country Flags here!
Map of Cuba here!
This page was last updated on July 12, 2016.