Barbados Flag and Description
Barbados Flag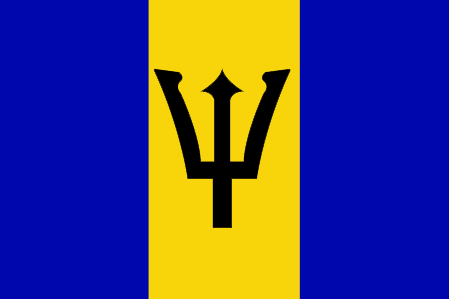 Buy this flag,
or any country flag
here
DESCRIPTION
The flag of Barbados was officially adopted on November 30, 1966.
The blue color represents the sea, and gold symbolizes the golden sands of the island. The broken trident centered represents the break from its colonial past.
all Country Flags here!
Map of Barbados here!
This page was last updated on June 16, 2020.