Travel
Colonial Bridgetown And Garrison - UNESCO World Heritage Site In Barbados
Bridgetown, Barbados has some of the finest examples of British colonial architecture in the Caribbean region.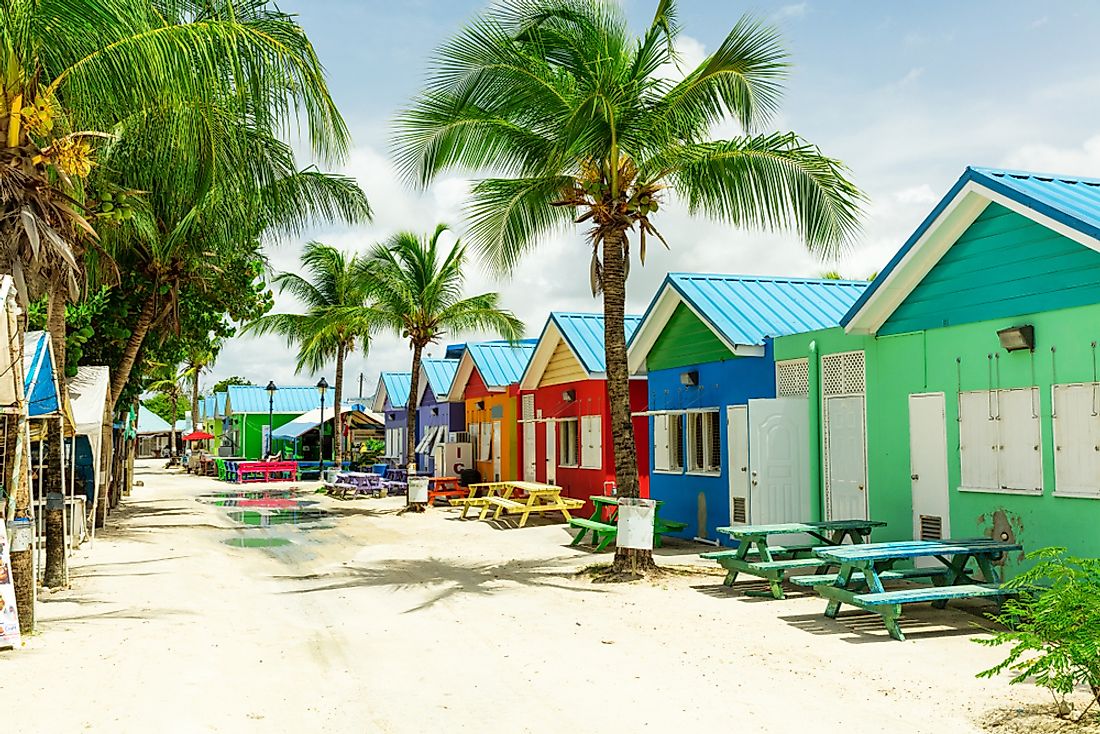 History of Colonial Bridgetown
Bridgetown is the capital of Barbados, a Caribbean island nation. When British settlers began arriving here in 1628, the area was no longer inhabited by indigenous populations. The new settlers found an old bridge crossing the swamp, evidence left behind by previous inhabitants. Residents designed the city based on an early medieval English street plan. The city became one of the most important port towns in the British Atlantic trade route soon after its establishment. Later on, Bridgetown became the seat of the Windward Island Union, former British colonies, from 1800 until 1885. By 1958, Bridgetown residents established a local government. Today, however, the Barbadian Parliament administers political affairs for the city.
Environmental and Cultural Significance
In 2011, the historic part of the city and its garrison were inducted as a UNESCO World Heritage Site. This is the first Barbadian site to be included. Culturally, this area is important because of its well-maintained examples of 17th, 18th, and 19th Centuries' British colonial architecture. This historic district is made up of winding and curving alleyways that are in stark contrast to the Spanish and Dutch colonial city planning of the same region and era. The architectural style found here is often referred to as Caribbean Georgian, a combination of Georgian style with functionality for the tropical weather. Additionally, the nearby military garrison has also been included. It holds importance as the prior Eastern Caribbean headquarters of the British Army and Navy. Not only was this city important for the trade of goods and slaves, but it also helped to spread ideas regarding Atlantic New World colonial ventures. Today, the city continues to reflect a unique culture, the result of blending Creole and Anglophone cultures. This World Heritage Site allows visitors to imagine life here over 200 years ago.
The city is currently undergoing a suburban change that is concentrating development and population growth in the northern, northwestern, and eastern sections of town. Given the urban setting, not many animals are found living in Bridgetown although the rest of the island has a few different species of introduced animals. The bay is home to diverse marine life such as sponges, coral, reef fish, parrotfish, barracuda, and nurse sharks.
Tourism Activities
Tourists coming to this city have a wide variety of activities to choose from to partake in. History buffs may want to visit the Barbados Museum to learn more in regard to the history of the island and for a chance to view the old military prison. A city walking tour allows visitors to glimpse the previously mentioned Caribbean Georgian architecture in both old churches and homes. The Careenage is now a pleasant walkway around the bay filled with restaurants and shops and gives a glance at port life. Given that sugarcane is an important crop on the island, rum tasting tours are another popular activity here.
Conservation Efforts
When the site became protected under UNESCO, Barbados established the Barbados World Heritage Committee (BWHC). The BWHC is responsible for managing protection over the area. Some of their administrative plans include protecting, preserving, and enhancing heritage, education, capacity building, and research, as well as tourism management. The group is also planning to focus preservation efforts on traditional wooden houses of the site. They will also implement a special study program that specifically teaches traditional building conservation, crafts, and materials.
Is Bridgetown a World Heritage Site?
Bridgetown is the capital of Barbados, a Caribbean island nation. In 2011, the historic part of the city and its garrison were inducted as a UNESCO World Heritage Site.
Colonial Bridgetown And Garrison - UNESCO World Heritage Site In Barbados
| Colonial Bridgetown and its Garrison | UNESCO World Heritage Site in Barbados |
| --- | --- |
| Year of Inscription | 2011 |
| Type | Cultural |
| Criteria II | Exhibits an important interchange of human values, over a span of time or within a cultural area of the world, on developments in architecture or technology, monumental arts, town-planning or landscape design. |
| Criteria III | Bears a unique or at least exceptional testimony to a cultural tradition or to a civilization which is living or which has disappeared. |
| Criteria IV | Is an outstanding example of a type of building, architectural or technological ensemble or landscape which illustrates (a) significant stage(s) in human history. |
| Site Area | 187 hectares |
| Notable Features | British colonial town with historic buildings from the 17th through 19th Centuries and a military garrison. |
About the Author
Amber is a freelance writer, English as a foreign language teacher, and Spanish-English translator. She lives with her husband and 3 cats.
This page was last updated on April 25, 2017.
Citations
Your MLA Citation
Your APA Citation
Your Chicago Citation
Your Harvard Citation
Remember to italicize the title of this article in your Harvard citation.