Saint Pierre and Miquelon Flag and Description
Saint Pierre and Miquelon Flag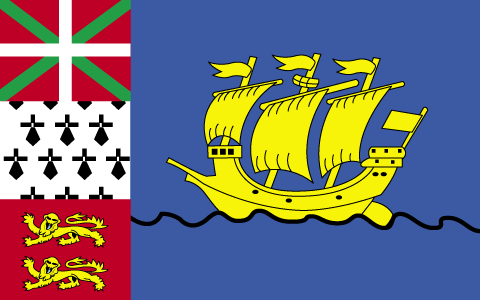 DESCRIPTION
Saint Pierre and Miquelon are a self-governing territory of France.
The stylish flag features a red sailing ship on a blue field. The three-part verticle band on the left side displays the heraldic arms of local settlements established by French colonists from the Basque Country (top), Brittany (center), and Normandy (bottom).
all Country Flags here!
Locator map of Saint Pierre and Miquelon here!
This page was last updated on August 31, 2020.