Indonesia Flag and Description
Indonesia Flag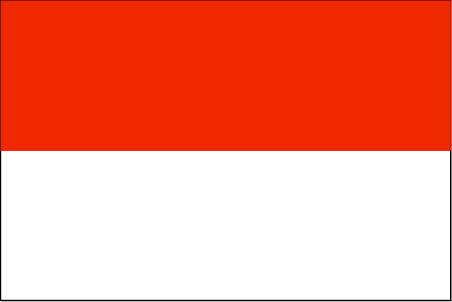 Buy this flag,or any country flag here
DESCRIPTION
The Indonesia flag was officially adopted on August 17, 1945.
The flag is modeled after the 13th century banner of the Indonesian Empire; the red stripe represents the body, while the white stripe represents the soul.
all Country Flags here!
Map of Indonesia here!
This page was last updated on July 13, 2016.