Somalia Flag and Description
Somalia Flag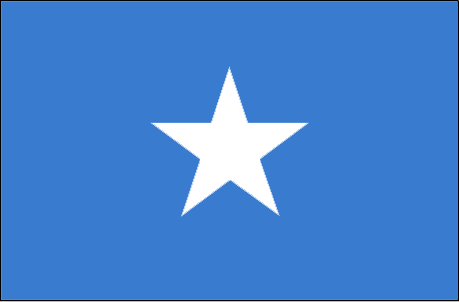 Buy this flag,
or any country flag
here
DESCRIPTION
The flag of Somalia was officially adopted on October 12, 1954. The blue field is the same shade used by the United Nations.
The five-pointed white "Star of Unity" is symbolic of the Somali race found in Djibouti, Ethiopia, Kenya and the former associated British and Italian colonies.
all Country Flags here!
Map of Somalia here!
This page was last updated on July 12, 2016.