Libya Flag and Description
Libya Flag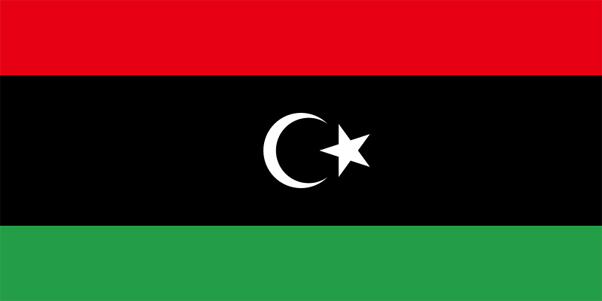 Buy this flag,
or any country flag
here
DESCRIPTION
The flag of Libya is the flag used by the National Transitional Council and the anti-Gaddafi forces since it was first defined as the country's national flag in the Libyan interim Constitutional Declaration issued on 3 August 2011, as a result of the Fall of Tripoli from the Gaddafi regime in the Libyan civil war in August 2011.
The flag is identical to the flag of the Kingdom of Libya introduced in 1951. The green flag introduced in 1977 for Gaddafi's Libyan Arab Jamahiriya remains in use by Gaddafi loyalists.
all Country Flags here!
Map of Libya here!
This page was last updated on June 16, 2020.