Galapagos Islands Flag



Galapagos Islands Flag:




The Galapagos Islands are a territory of Ecuador. Its flag is a tricolor combination of green, white and blue.

It is believed that the flag was first hoisted for the San Christobal Republic in 1851, on the island of San Christobal, long before the islands become a province in 1973, and subsequently a territory of Ecuador.

Larger Galapagos Islands flag

Large selection of South American flags

Galapagos Islands Coat of Arms: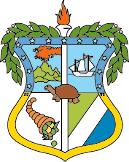 The shield is quartered. The upper left quarter shows some volcanic cones on an azure sea. This represents the volcanic origin of the islands.

In the upper right, a ship is depicted sailing over the ocean. It is supposed to represent the Mercedes, the ship that was sent out to take possession of the islands in 1832.

In the middle, is the image of a tortoise, the animal after which the islands are named, Galápago being the Spanish name for this reptile.

The lower left shows a cornucopia representing the rich potential of the islands. The lower right shows the Galápagos flag. The shield is surrounded by a border, the upper part of which is azure with thirteen stars in silver, representing the thirteen largest islands. The lower half of the border is in gold with the date 1832. This is the year when the islands came under Ecuadorian control.
Galapagos Islands Photographs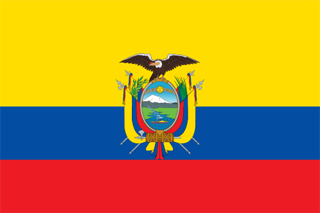 Flag of Ecuador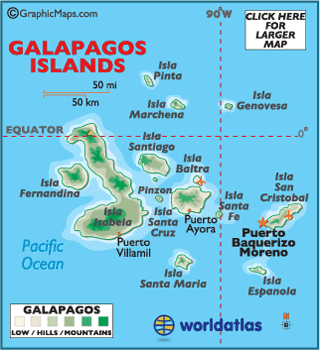 print this map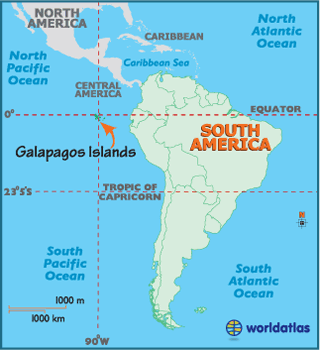 print this map