French Guiana's Information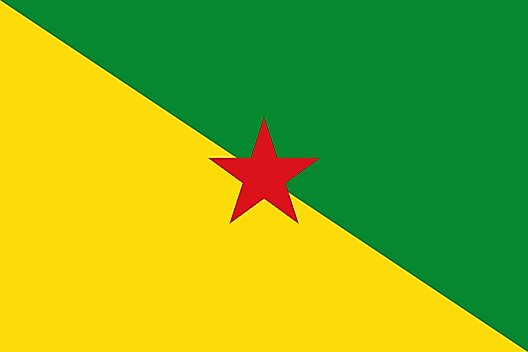 Since French Guiana is an overseas territory, the symbols shown here are the national symbols of France - aside from the coat of arms.

Bird: Gallic rooster
Coat of Arms:




Coat of Arms: The Coat of arms of French Guiana shows a boat with oars carrying gold. The boat is positioned in an blue river with three silver Neuflar flowers. The heavily laden boat represents the richness that exists in the territory.

The top of the Coat of Arms has an azure strip with three golden lillies surrounded by the number 1643. The number 1643 refers to the year that French Guiana was incorporated into France.
Flower: Lily
Motto: Liberty, Equality, Fraternity
This page was last updated on April 7, 2017.
Countries Of South America