Sicily Flag

Sicily Flag: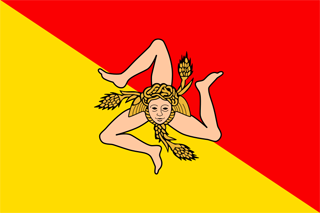 The flag of Sicily was officially adopted on January 4, 2000, and is bisected diagonally into sections of red and yellow (red for Palermo, and yellow for the medieval agricultural city of Corleone).

A triskelion is displayed in the center of the flag.

Larger Sicily flag

Sicily Coat of Arms: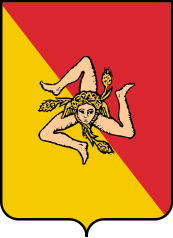 Sicily's coat of arms is an adaptation of the flag displayed on a shield.
Sicily Photographs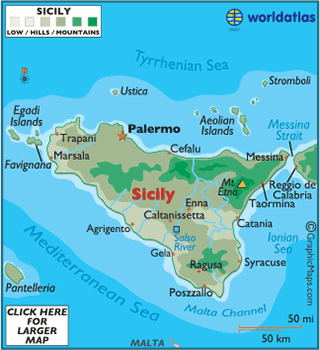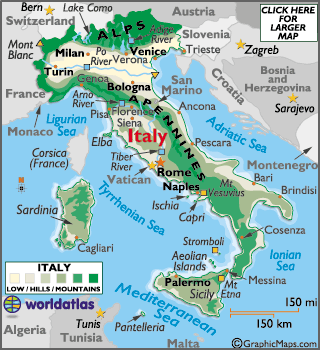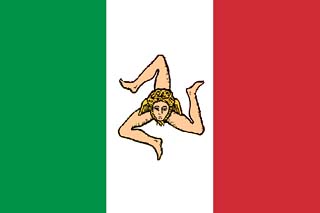 Flag of the Sicilian Revolution of 1848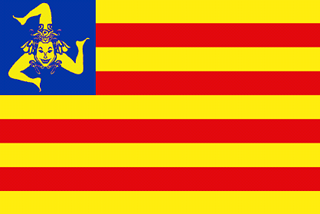 Flag of the Sicilian Independence Movement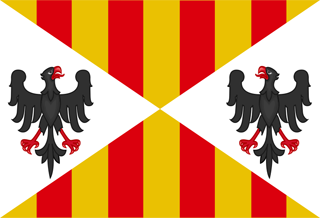 Flag of the Kingdom of Sicily (1243 to 1410)