Geography Statistics of Taiwan
Taiwan's Information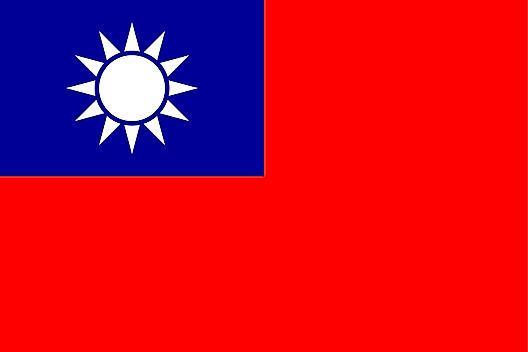 | | |
| --- | --- |
| Land Area | 32,260 km2 |
| Water Area | 3,720 km2 |
| Total Area | 35,980km2 |
| Population | 23,464,787 (#55) |
| Population Density | 727.36/km2 |
| Government Type | Semi-presidential Republic |
| GDP (PPP) | $1,130.00 Billion |
| GDP Per Capita | $49,500 |
| Currency | Dollar (TWD) |
| Largest Cities | |
Coastline: 973 miles (1,566 km)
Land Area:
(land) 12,456 sq miles (32,260 sq km)
(water) 1,436 sq miles (3,720 sq km)
(TOTAL) 13,892 sq miles (35,980 sq km)

To convert sq km (kilometers) to sq mi (miles)
use our converter
Land Area: (all countries)
Land Divisions: There are 18 counties, 5 municipalities and 3 special municipalities; counties include: Chang-hua, Chia-i, Hsin-chu, Hua-lien, I-lan, Kao-hsiung, Kin-men, Lien-chiang, Miao-li, Nan-t'ou, P'eng-hu, P'ing-tung, T'ai-chung, T'ai-nan, : Chang-hua, Chia-i, Hsin-chu, Hua-lien, I-lan, Kao-hsiung, Kin-men, Lien-chiang, Miao-li, Nan-t'ou, P'eng-hu, P'ing-tung, T'ai-chung, T'ai-nan, T'ai-pei county, T'ai-tung, T'ao-yuan, and Yun-lin; municipalities include: Chia-i, Chi-lung, Hsin-chu, T'ai-chung and T'ai-nan; special municipalities include: Kao-hsiung city and T'ai-pei city
Horizontal Width: 75.54 miles (121.57 km) from Kaohsiung east to Taitung
Vertical Length: 207.33 miles (333.66 km) from Hsin Chu south to Oluanpi

Note: Lengths and widths are point-to-point, straight-line measurements from a Mercator map projection, and will vary some using other map projections
Bordering Countries: (0)
Geographic Center: About 46.38 miles (74.64 km) southeast of Taichung
Highest Point: Yu Shan 12,966 ft. (3,952 m)
Lowest Point: South China Sea 0 m
This page was last updated on April 7, 2017.
Taiwan Trivia
Are There Any Female Heads of Government?
There are many powerful women in politics around the world. Some examples are Queen Elizabeth and Prime Minister Theresa May of the United Kingdom, Chancellor of Germany Angela Merkel, and Ellen Johnson Sirleaf the President of Liberia and the first female head of state in Africa.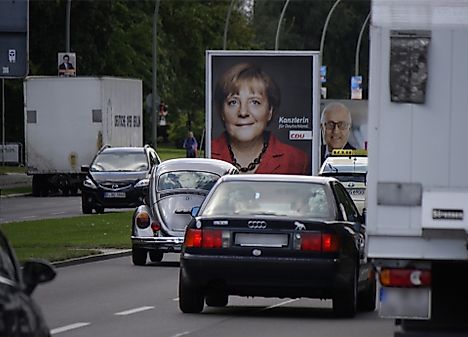 10 Female Heads of State