Travel
Taiwan's North And Northeast Coast National Scenic Areas
These areas outside of Taipei feature some of the most phenomenal views of the coast of Taiwan.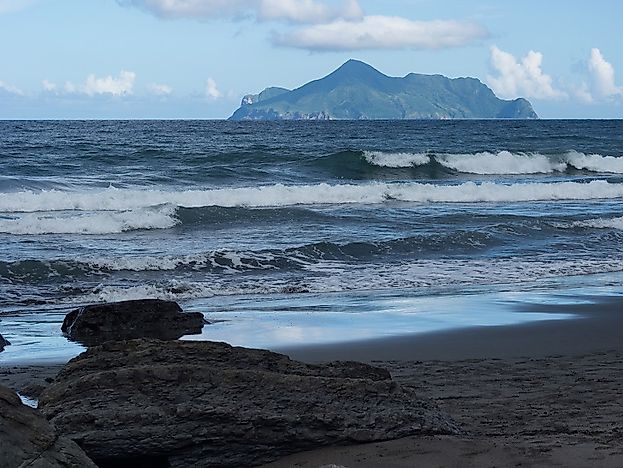 Description
If you ever find yourself in Taipei and in need of some rest and relaxation, these should fit the bill nicely. The Northeast Coast National Scenic Areas of Taiwan is a scenic drive that is a span of 41 miles. The scenic drive begins from the town of Nanya, Taipei County, and finishes at Neibi Beach, Su-ao town. The highway takes the tourist along 43,000 acres of land, sea, and natural attractions. The highway is a narrow stretch of road at points that is below the eastern mountain range of Taiwan and its coastline. The eastern section of the highway has the Pacific Ocean vista while the northern section of the highway has the East China Sea view.

Historical Role
In 1984, Taiwan's Tourism Bureau proposed for the development of its northeastern area as a national scenic area to bring international tourists in and around the country. The bureau's goal was to help preserve the ecosystem and also to promote tourism. Its other objectives were to have government assistance in developing highways, roads, parking lots, marinas, and beaches. Although the northeast scenic area is full of wonderful and natural scenery, many visitors have compared it as less attractive to the East Coast National Scenic Area. However, more tourists have visited the northeast area as it is closer to Taipei and northern Taiwan. In 2009, Taiwan's Tourism Bureau celebrated Northeast Coast National Scenic Areas 25th anniversary with about 4 million tourists coming to see its natural scenery.
Modern Significance
Today, the Northeast Coast National Scenic Areas serve as a multipurpose tourist playground where visitors can experience Taiwan's unique landforms, golden sand beaches, fishing villages, farmlands, marinas, lighthouses, and ancient temples. The beaches offer many activities such as snorkeling, surfing, boating, and windsurfing. An ancient hiking trail was recently rebuilt. The trail was originally used by the local aborigines as access to and from eastern and northern Taiwan. Campgrounds are also available in riverside parks. The scenic highway has come a long way since its fist inception. It also serves as the local population's access road and highway to the other parts of Taiwan.
Habitat and Biodiversity
The northeast portion of Taiwan has volcanic mountains, coastal plains, tablelands, foothills, and mountain ranges. Bodies of water include rivers, lakes, and streams. The coastal areas have lagoons and wide tidal flats. Flora and fauna are abundant with about 500 species of birds, 30 amphibian species, 18,000 species of insects, 70 species of mammals, and 2,700 fish species. Plant species include 3,600 angiosperm species, 28 gymnosperm species, and 610 fern species. Taiwan is famous for its landlocked salmon that does not go to the sea to mature but stays in freshwater rivers from birth to spawning stages. According to Taiwan's Council of Agriculture, 11% of fauna and 27% of vascular plants in the island are endemic and found nowhere else.
Environmental Threats and Territorial Disputes
The Northeast Coast National Scenic Areas, under the Tourism Bureau, promotes ecological conservation among local schools to help educate people about the importance of keeping the environment safe from pollutants. The importance of ecotourism was also stressed as tourist destinations. The Bureau further stated that project and facilities improvements have been carried out by the government and with the assistance form the private sector as well. The conservation of culture and nature is also foremost in the Tourism Bureau's plan not only for northeastern Taiwan but for the whole of the country. The conservation and protection of Taiwan's other resources are directed towards its marine parks, wildlife refuges, and atolls.
This page was last updated on April 25, 2017.
Citations
Your MLA Citation
Your APA Citation
Your Chicago Citation
Your Harvard Citation
Remember to italicize the title of this article in your Harvard citation.