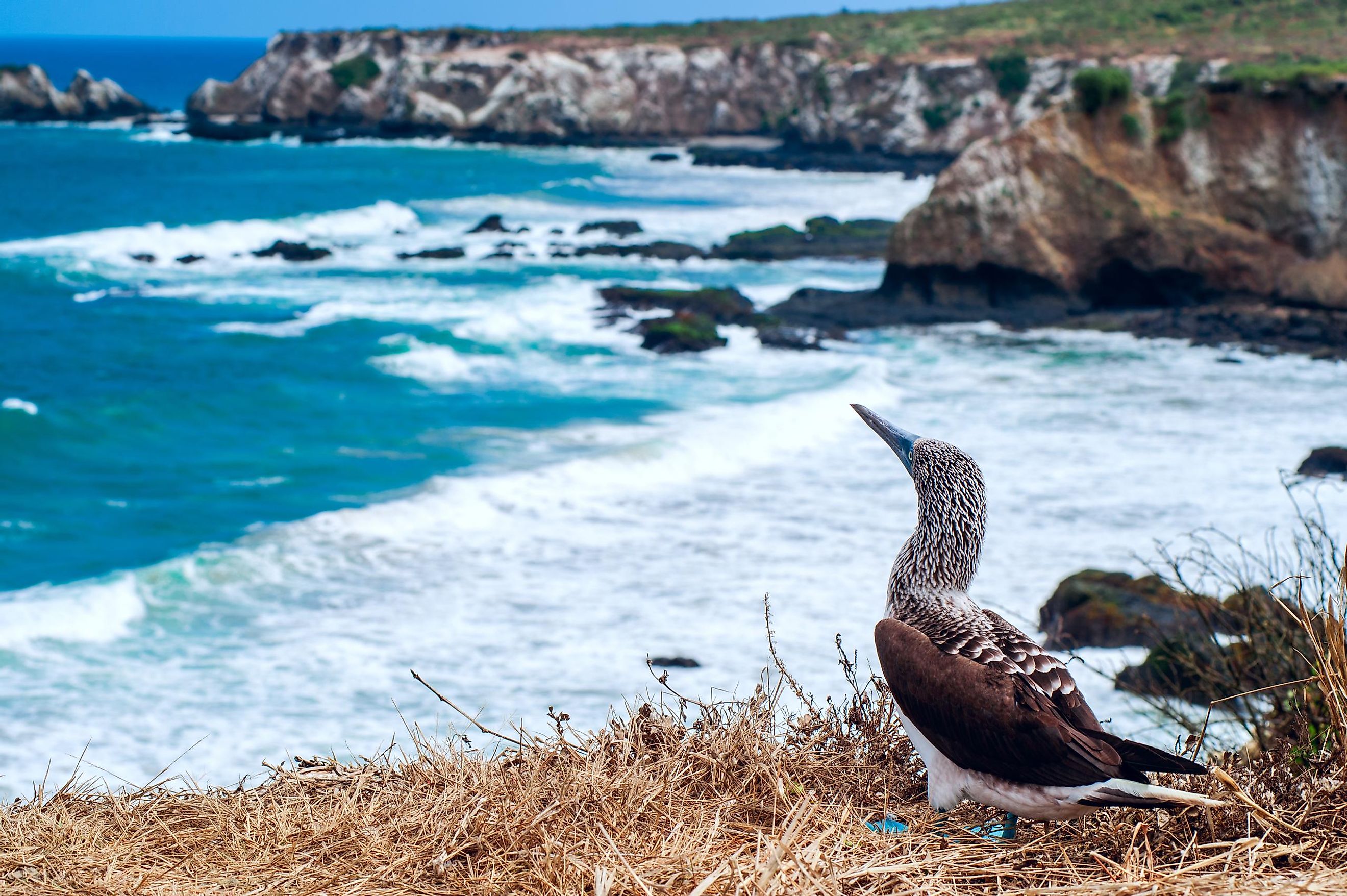 Ecuador's Isla De La Plata: An Affordable Alternative To The Galapagos
The Galapagos Islands are at the top of the list for many adventure-tourists. This volcanic archipelago emerged far off the West coast of Ecuador, and mysteriously provides a safe haven for tons of unique species that are highly-adapted to specific niches. Such demonstrable and pragmatic variations planted the seed for Charles Darwin's theory of evolution by natural selection, which is another big draw for visitors with a flair for biology, or history. Unfortunately, partaking in a thorough tour of this magical place is an exceedingly expensive affair – and one that outpriced this humble freelancing vagabond. Thankfully, there is another island sanctuary that is much closer to the mainland, and much, much cheaper – but still beautiful and engaging. Isla de la Plata may be the "poor man's Galapagos," but it was a memorable day trip rich in experiences.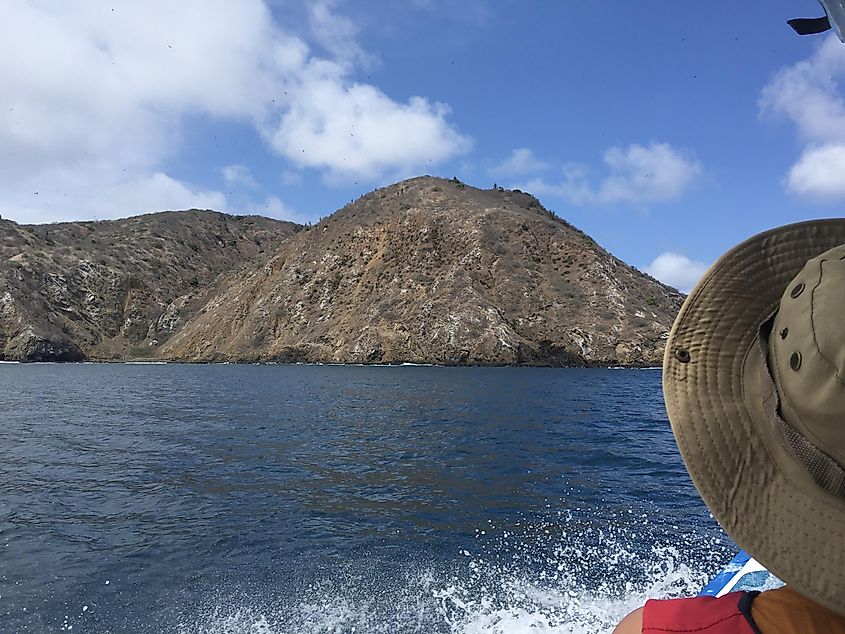 A Day Trip From Puerto Lopez
The best way to access Isla de la Plata is by basing out of the budding tourist town of Puerto Lopez, in the province of Manabí. All along the waterfront walkway there are endless tour operators soliciting passers-by. Sure, you can research itineraries and book in advance, or you can simply show up one day, and set sail (figuratively speaking) the next morning. Irina and I opted for the later approach. Whatever method you choose, know that it should cost about $45 USD (as of 2022), and include lunch, a guided hike around the island, and a snorkel session just off shore to cap it all off. If your tour group proposes all of these components, then you got a great deal and will have an awesome trip. It seems like the different companies work together anyway – combining partial sign up lists in order to fill boats. But for what it's worth, Palosanto Travel got to us first, and they did an excellent job.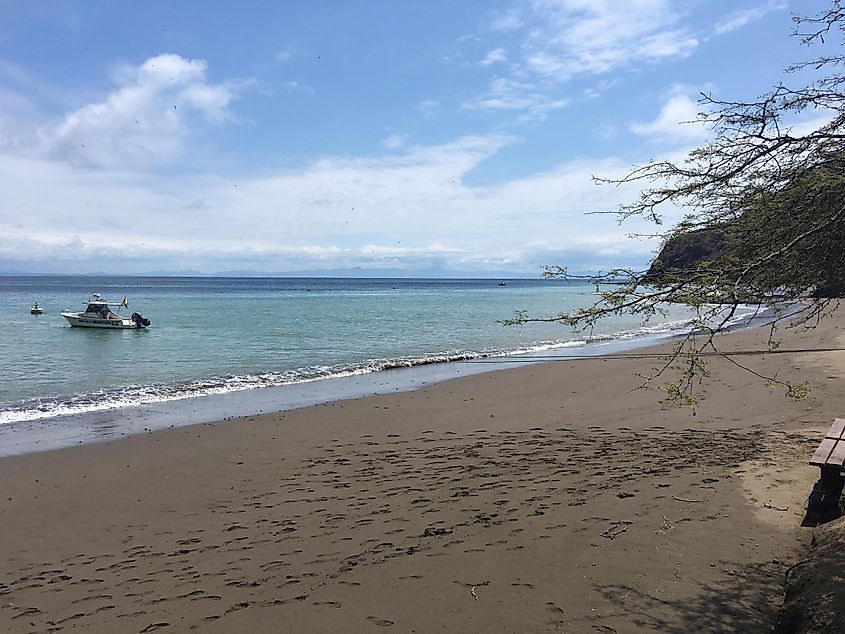 We pushed off at 9am the next morning with about a dozen other tourists. The boat ride lasted an hour or so, and the rush of wind and splashing water was the perfect way to wake up. En route, the guides handed out several rounds of fruit and other light snacks/drinks. The island, which is part of Machalilla National Park (Parque Nacional Machalilla), is quite barren in appearance during the dry season (which is when we went), but we were told blooms quite tremendously shortly after the rains arrive. I'm sure the lush aesthetic is cool, but I was perfectly happy with the desert landscape, as it allowed us to spot the nests of blue-footed boobies (i.e. the star wildlife attraction) with ease. These birds come across as lovably stupid – waddling about with their slick blue boots, often squeezing out a stream of runny white poop, and exhibiting a generally indifferent demeanor towards the regular bipedal visitors. With that said, the park rangers run a tight ship that ensures their protection, along with the red-footed boobies, Nazca boobies, frigates, and albatross birds, as well as the crabs, turtles and even humpback whales that (seasonally) wade through the nearby waters. All trash has to be packed out, footwear is cleaned upon arrival and before departing, and the number of daily visitors is controlled.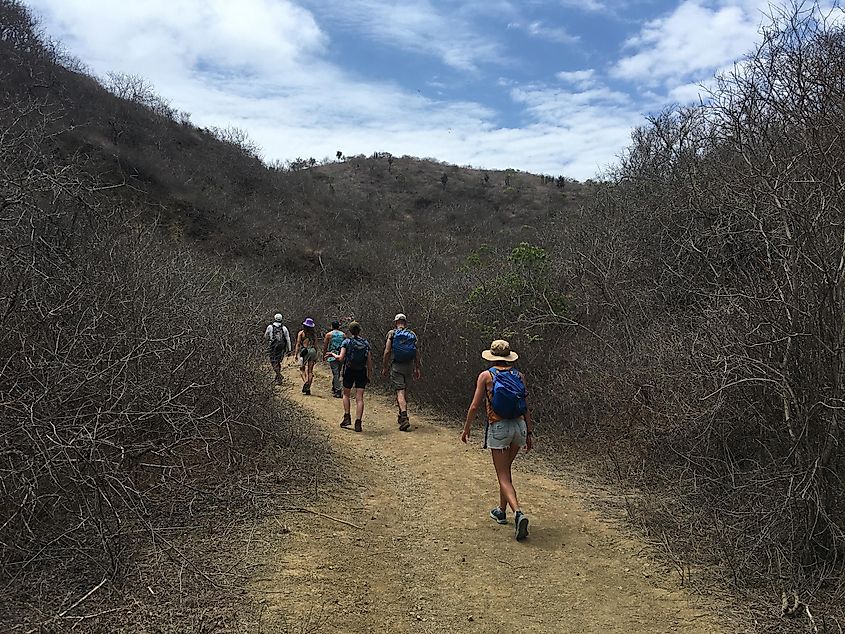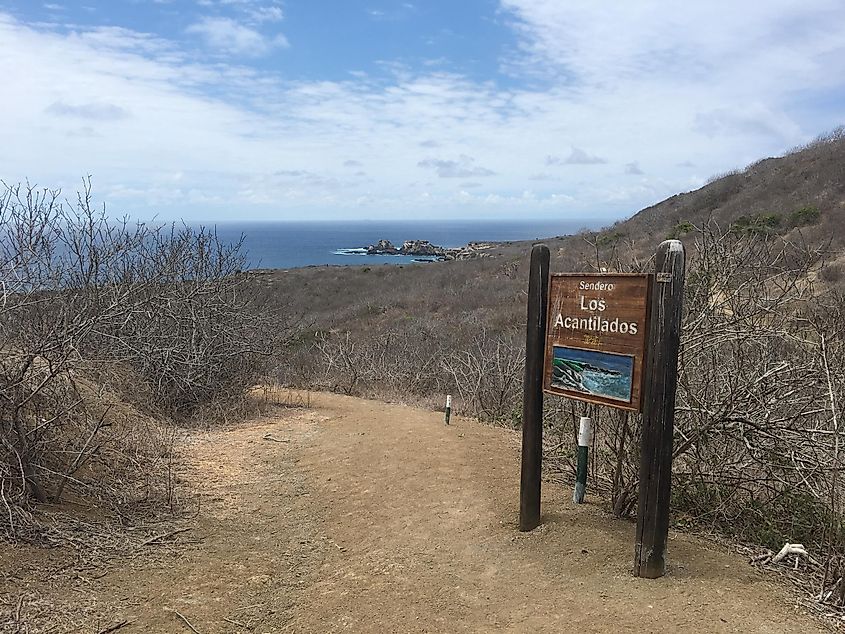 Exploring The Island And The Sea
Isla de la Plata has a modest network of trails that make seeing the island fun, exploratory, and also relatively low impact. It can be a bit of a grunt to reach the summit pavilion in the midday heat, but anyone with reasonable fitness should be able to handle the few miles of hiking. There was one older woman in our group who decided to hang back and simply enjoy the bit of shade offered at the first viewpoint until the group returned the same way.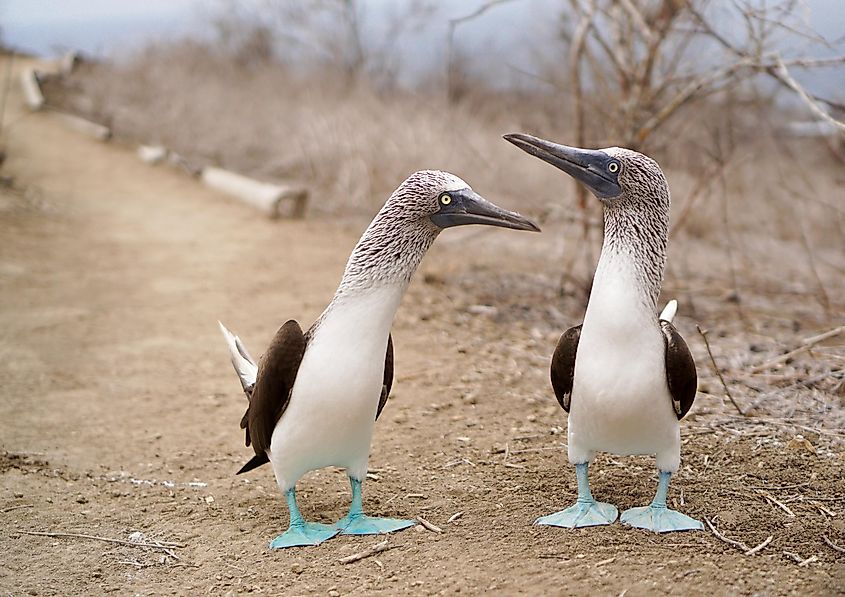 Once we got back on the boat, a light lunch of sandwiches, more fruit, and soda was served while the snorkel gear was wrangled from below deck. I know eating right before swimming might not be the best idea, but it wasn't a massive meal, and after hiking for a couple of hours, the energy was immediately taken up and utilized. Everyone seemed happy to jump straight into the waters of the South Pacific Ocean in order to cool off and float around with the colorful fish. The boat operators also lured a few sea turtles over by tossing out chunks of iceberg lettuce. Watching these sweet and docile creatures gladly snap up the ruffage was honestly one of my highlights. They may not have rivaled the giant tortoises of the Galapagos, but they didn't need to. This was a different trip, and they only needed to do their adorable turtle thing.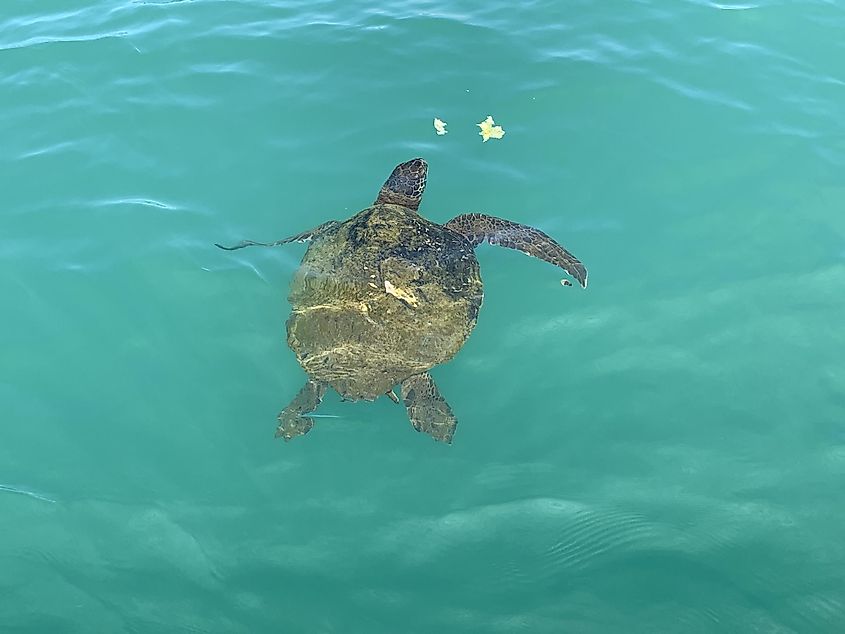 On that note, I think the saying "comparison is the thief of joy" is particularly pertinent here. If you're able to forget about the multi-thousand-dollar bucket-list excursion to retrace the route of the HMS Beagle and approach Isla de la Plata with blank expectations (and more importantly, calibrate those expectations to the $45 price tag), then you will surely experience a high-value trip that showcases one of the many wonderful sides of Ecuador's natural environment while in good hands and good company.