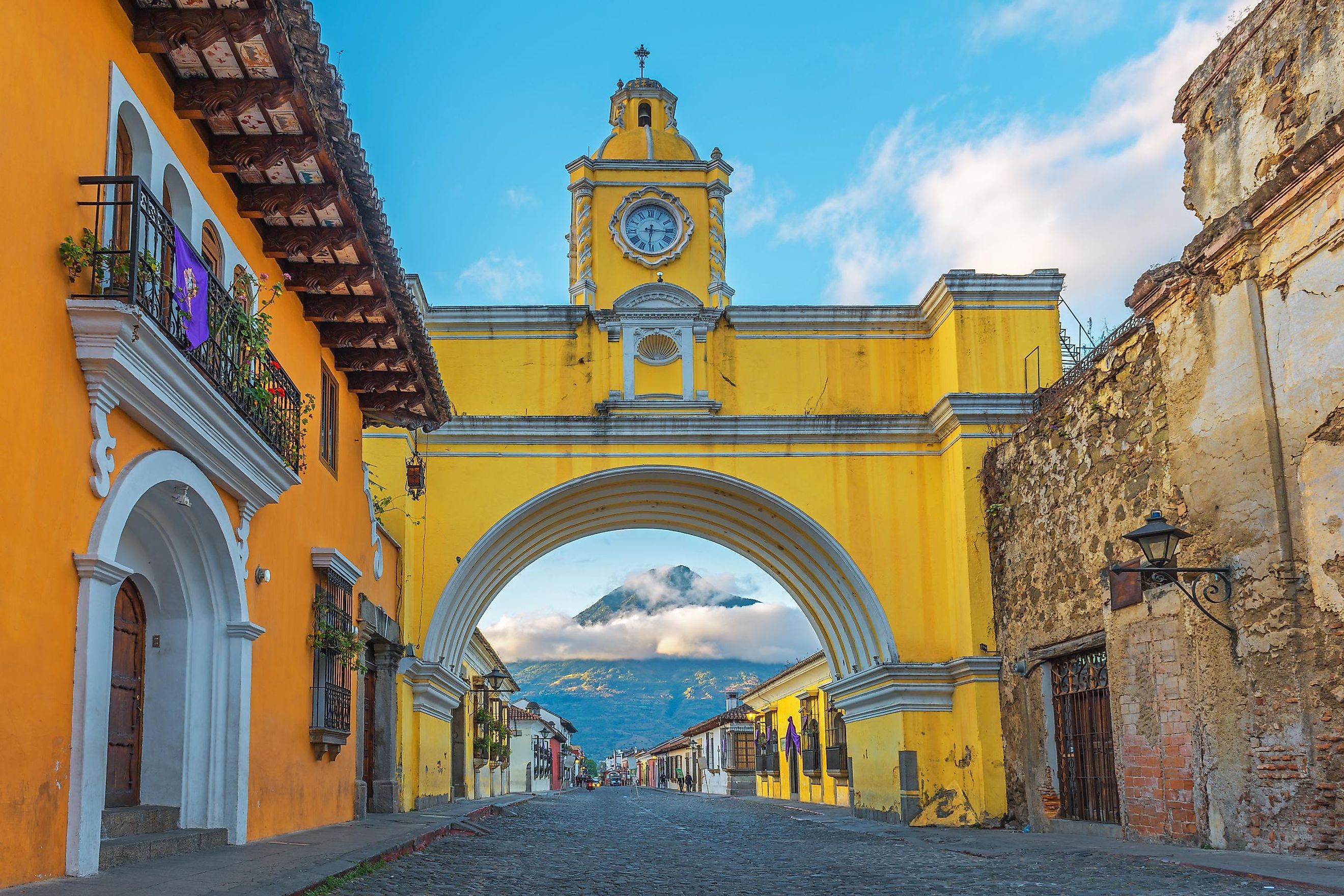 Discovering Guatemala Through The Colorful Colonial Town of Antigua
When it comes time to flee South for a sunny, international vacation, Canadians and Americans (and a smattering of Europeans) love to flock to Mexico. It reaps the advantage of proximity, familiarity, and there are endless resorts that tailor to spring-breakers, snow-birds, and anyone who likes to have an assuring environment to roll into. Guatemala, on the other hand receives only a fraction of the annual tourists (45 million vs 2.56 million, respectively, in 2019). Granted, it is a much smaller country, but even still, how much more common is it to hear about, and immediately garner enthusiasm for Mexican destinations such as Cabo, Puerto Vallarta, Cazumel, or Cancun, rather than the Guatemalan getaways such as Río Dulce, Tikal, Coban, or Antigua?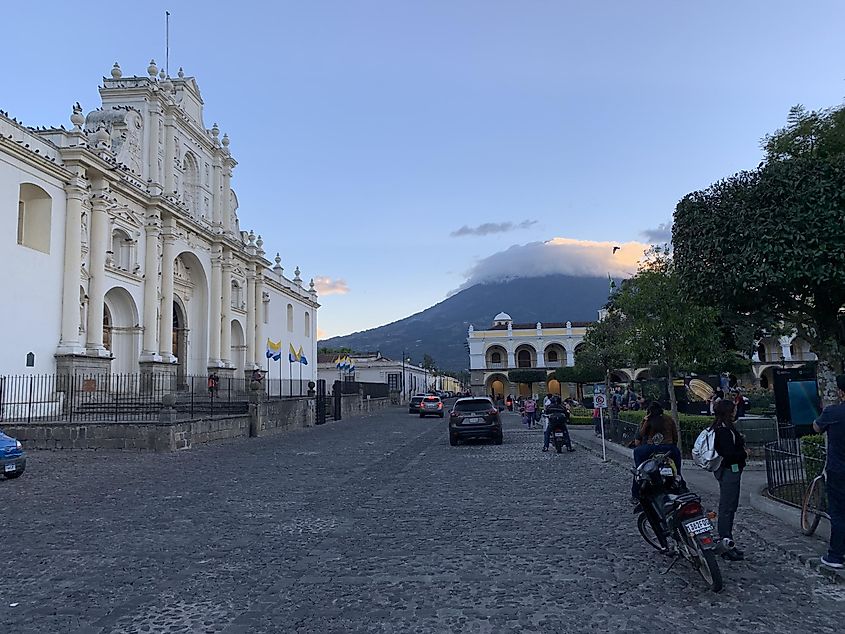 Unsure About Guatemala? Give Antigua A Look
Though Guatemala shares almost all of Mexico's Southern land border, it is rather easy to overlook. The TV, internet, magazines, and highway billboards dangle paradisical carrots in front of winter-weary Canucks and Yankees, with the goal often being to sell all-inclusive packages at tried-and-true Mexican hubs. Guatemala also marks the beginning of Central America – a region that conjures mixed connotations and uncertainties amongst some travelers. So even if it does come up in conversation, such tredidatious ponderings arise such as: Is it safe? Where should I go? What is there to do? Well, let me tell you. Previously, I talked about daily life and some of the side trip excursions in Río Dulce that may appeal to those with an adventurous spirit (and modest funds). I also raved about the island town of Flores, and the grandiose Mayan city nearby in Tikal –  for those more drawn to history, group tours, and life on the water. Now it's time to talk about the peaceful, yet lively, sensorially-satisfying and classy colonial city of Antigua.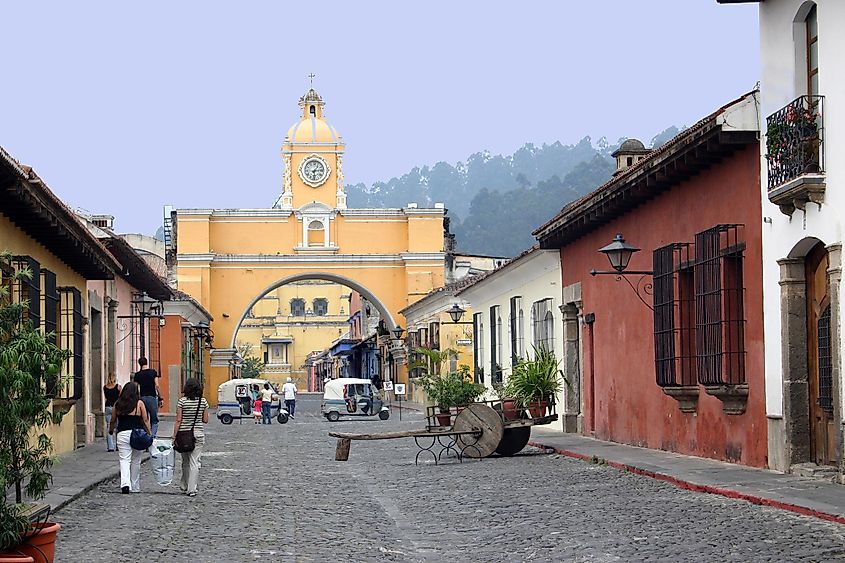 Antigua in a Nutshell
Antigua, the former capital of Guatemala, sits less than 24 miles (38 kilometers) West of the La Aurora International Airport, in the current capital of Guatemala City. This UNESCO World Heritage Site is not only easy to access, but is perfectly safe (given the standard caveats that apply absolutely anywhere), and suitable for travelers of any demographic or persuasion. The cobblestone streets of the historic center form a simple-to-follow grid that leads to restored colonial structures (Antigua has put up with its share of fires, floods, eruptions, and earthquakes), coffee shops, a mix of restaurants, boutique hotels, backpacker hostels, tour agencies, markets, parks, (you name it). Plus, upon turning any given corner, you may be suddenly struck by the sight of one of the many volcanoes surrounding the South-Central highlands. Because Antigua was built at 5,020 feet-above-sea-level (1,530 meters), the year-round temperature range is much tighter and tepid compared to the coasts of Mexico, Central America, and the Caribbean. After sweating buckets in the tropical regions to the East for the preceding two months, I was more-than-happy to finally unpack my lone long-sleeve shirt.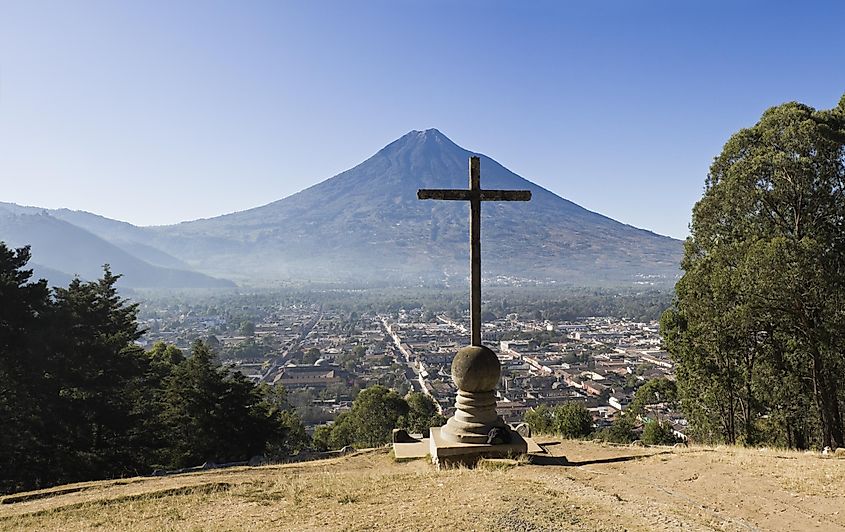 Days of Leisure in Antigua 
Despite Antigua's proximity to La Aurora International Airport (where Irina and I first arrived in the country), we initially toured in the opposite direction, and saved Guatemala's most popular stop for last. After nine weeks in a humble farmhouse, plenty of sightseeing, and all the long bus rides that come with traveling on a budget, we decided to treat ourselves to some stylish lodgings, and just enjoy what the immediate area had to offer. There is no shortage of boutique hotels in this place, but we landed on Hotel Las Marías, for around $100 USD/night, including a killer breakfast (that always clinches the deal for me). It has a cozy, authentic feel, and because it is just outside the town square, we were able to wade into and then remove ourselves from the action as we pleased.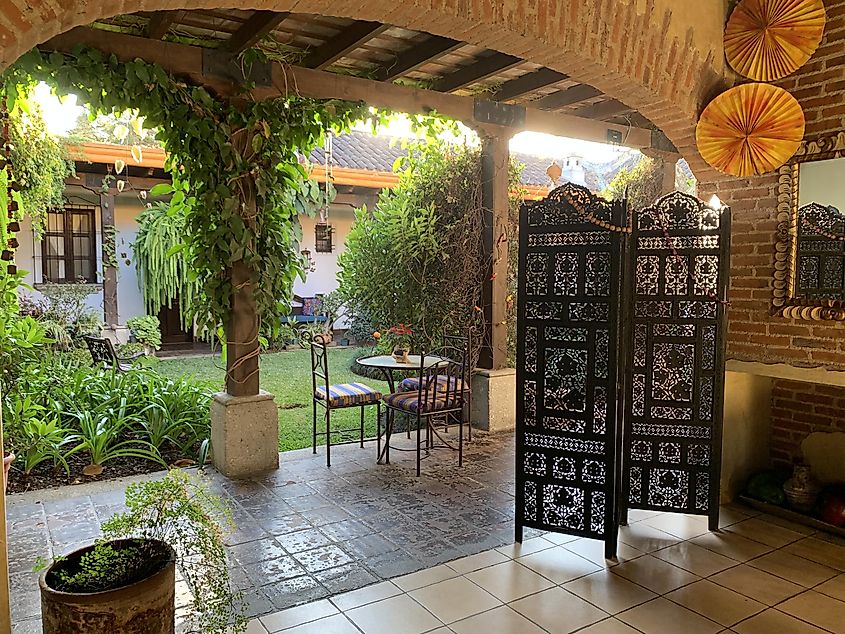 Another nearby option worth considering is the Selah Hotel. We didn't spend the night, but we were drawn in by the aesthetic and adjoining cafe. After drinking instant coffee for some time, it was especially rewarding to sip on some skillfully-brewed local beans. There's a public seating area in the center where guests and outside visitors can mingle, sip, and gorge.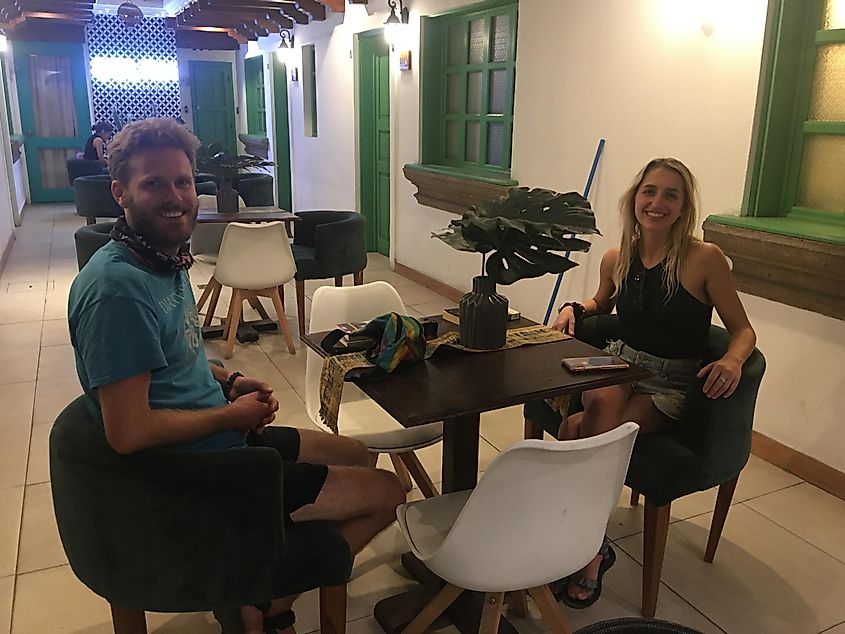 Latin American beer is another beverage of which you usually just "get what you get." Make no mistake, a simple cerveza on a hot, sunny day is a wonderful thing, but there were six craft breweries within a stone's throw of my apartment in Canada, so eventually my palette got a little homesick in this department. Antigua Brewing Company therefore stepped up in a big way. The fact that it is also a live music venue ups the buzz-factor even more. We started by having a pint on the rooftop patio, overlooking the silhouettes of the volcanoes, and then jammed out to some local indie tunes back inside.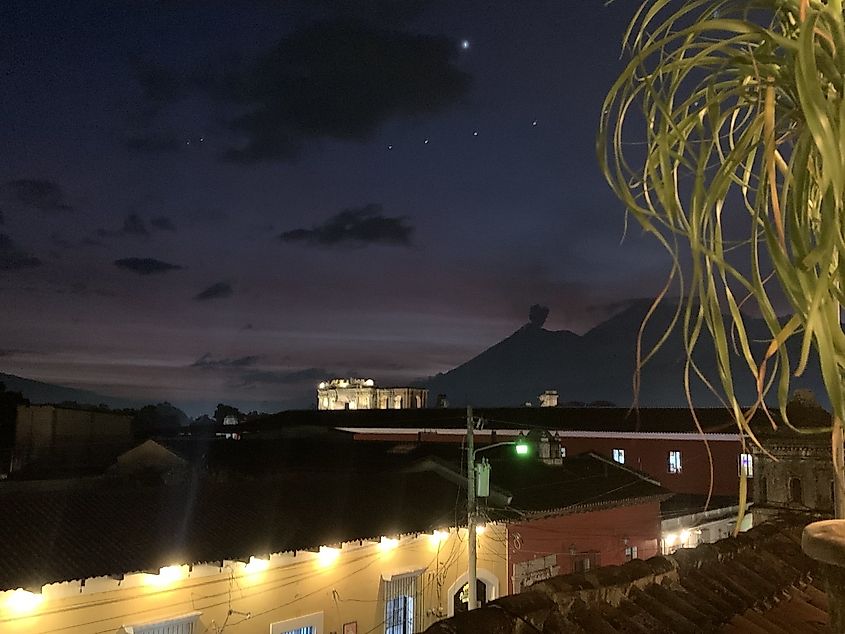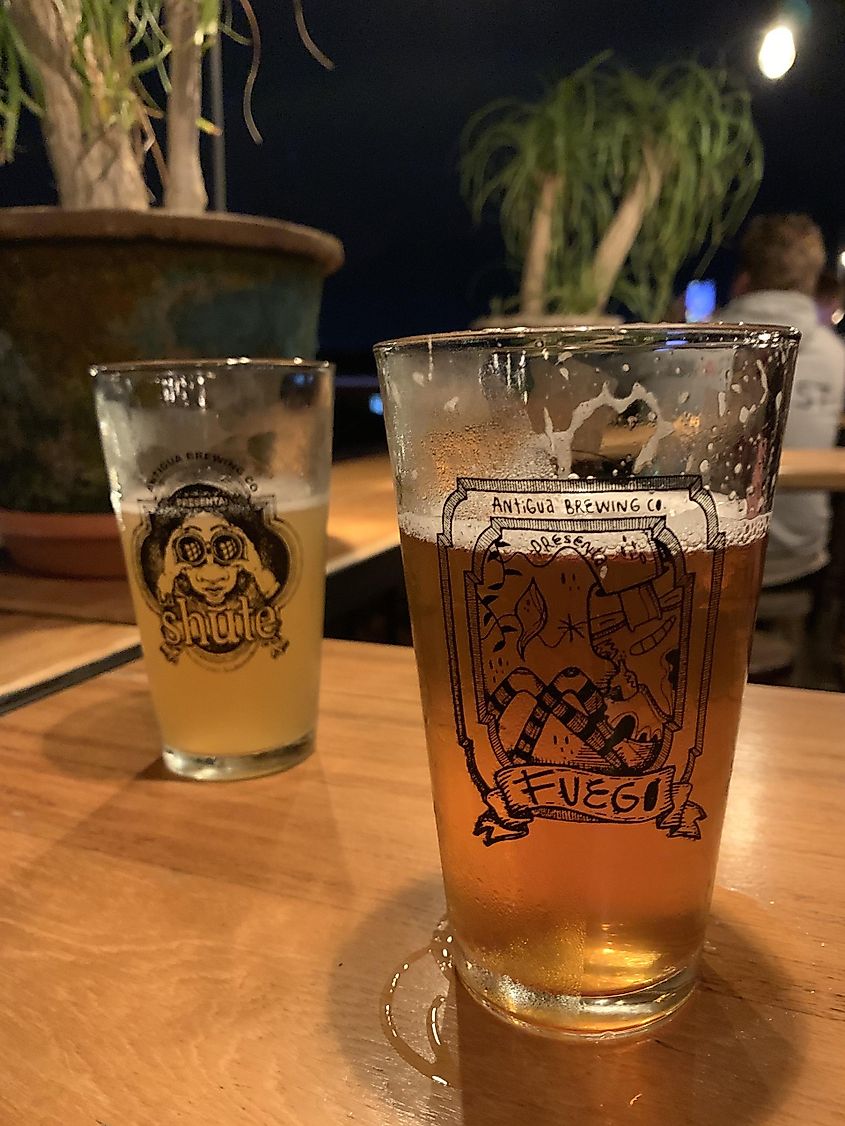 When booting around a friendly foreign town, scanning maps and reading reviews can only take you so far. Eventually, a good old fashioned, real life scouting mission has to be braved. A lap around any block in Antigua unveils a mix of high-end restaurants, fast food joints, and cool hole-in-the-wall establishments. In terms of the latter, we lucked out by stumbling across El Ilegal. This artist's paradise was laid-back, cheap as can be ($1.50 cocktails during happy hour), and if you order a pizza, a guy on a moped will show up twenty minutes later to deliver it.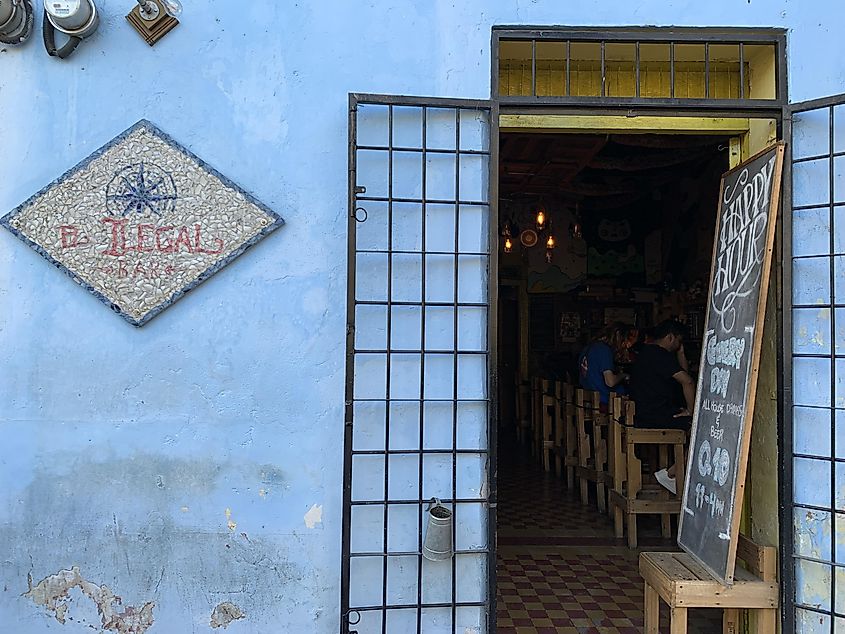 The massive local market on the Westside of town is both convenient for all shopping purposes, but also a genuine travel experience. Hut after hut (after people with goods strewn out on a blanket in the street) stretch down long corridors. Though bargain hunters will love the clothing, souvenir, and electronic sections, us produce-loving vegetarians were particularly excited by the grocers. There are supermarkets and convenience stores in the heart of town, but the street marker is a good chance to rub elbows with citizens (antigüeños), not just fellow tourists. There will be some police floating around (as well as at the Plaza Mayor), but this is nothing to fret, and should actually be taken as an encouraging sign.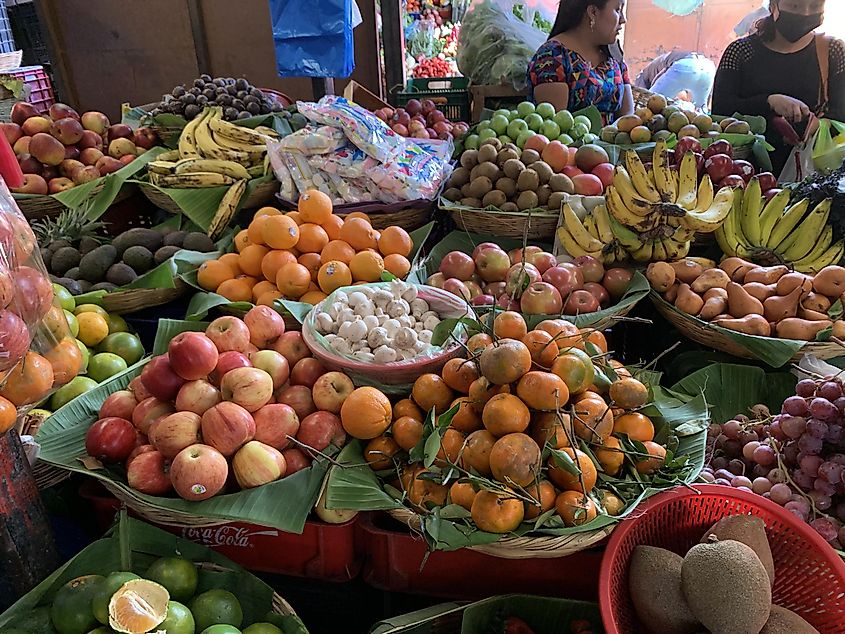 Drifting South of Mexico doesn't have to be a scrappy endeavor reserved for youthful backpackers. Guatemala contains multitudes. Along with breathtaking nature, spellbinding monuments, and raw adventure, there is also comfort, relaxation, and shameless indulgence to be had – particularly in Antigua. Whatever flavor of vacation you're drawn to, consider casting a wider net for the types of places that might be able to satisfy it. Nothing against Mexico (in fact, after Antigua, Irina and I spent 6 months there!), but Guatemala deserves some love too.