Nestled in the wilderness of the southwest regions of South Dakota, Badlands Natural Park is located in the counties of Oglala Lakota, Pennington, and Jackson. It is approximately 50 miles east of Rapid City, which has regular flights coming in from airports in major U.S. cities such as Chicago, Salt Lake City, Houston, and Dallas, just to name a few. Not everyone will appreciate the rugged beauty of Badlands National Park, especially those who are used to vacationing in luxurious beach resorts or crowded metropolitan cities.
Landscape And Climate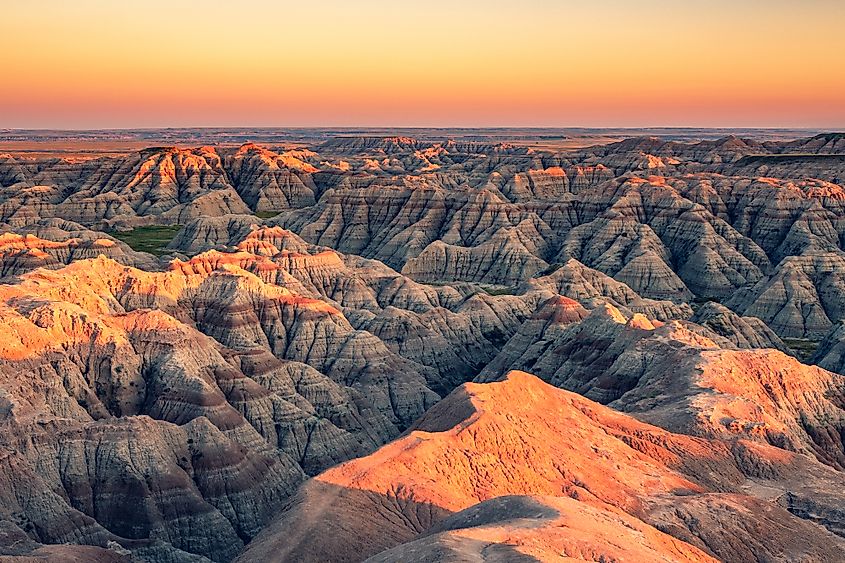 For those who are fond of the great outdoors, the park offers 224,000 acres of jutting cliffs, rock formations, grass prairie, ridges, cones, and a seemingly endless expanse of dramatic scenery and unique landscapes. If you plan to visit the park during the summer, be prepared for the scorching heat of the sun, accompanied by smatterings of heavy rain and violent storms. June is considered the wettest month, while January is the best time to visit for those who want to avoid getting wet in the South Dakota rain.
Visiting The Park
Roughly one million people visit Badlands National Park every year, not only to immerse themselves in the rugged beauty of its varied landscapes, but also to go camping, hiking, biking, and mountain climbing. The park is open the whole year round, 24 hours a day, 7 days a week, although its main visitor center, the Bein Reifel Visitor Center, is closed on certain holidays, such as Christmas Day and Thanksgiving Day. The closest airport is the one located in Rapid City, and from there tourists can take advantage of car rental services to the park. There is no public transportation available in the park, although private bus tours can be arranged to carry travelers there from Rapid City.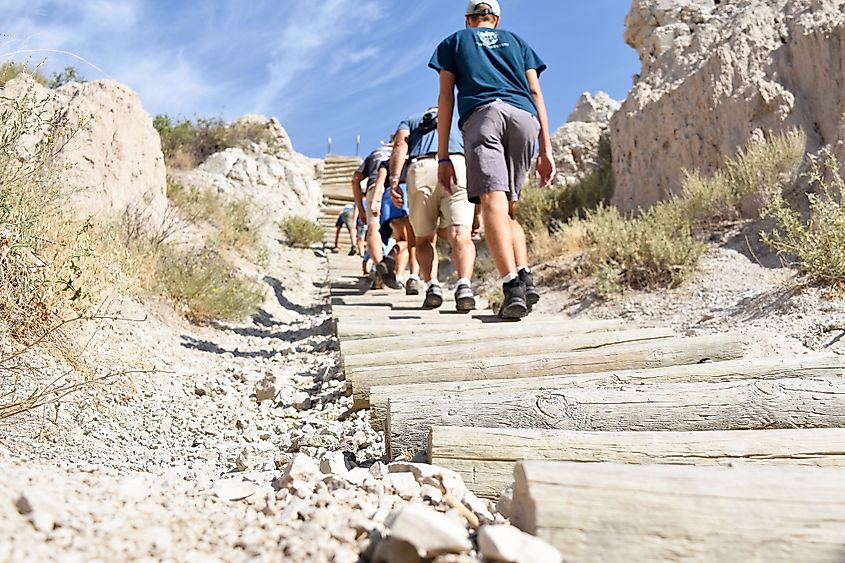 There are numerous activities that tourists can do to occupy their time while in Badlands National Park. One can jumpstart their tour with a visit at Ben Reifel Visitor Center, a place to receive pertinent information and purchase unique souvenirs. A variety of Park Ranger programs offer interesting educational walks, including discussing fossils and the wildlife that live in the park. Meanwhile, the diverse scenery along the Badlands Loop State Scenic Highway is something that's not to be missed either. Those who wish to go stargazing will do well to book themselves a tour with the Night Sky program, which has telescopes that can be used to enjoy the magnificent celestial views proffered by the South Dakota summertime skies.
Wildlife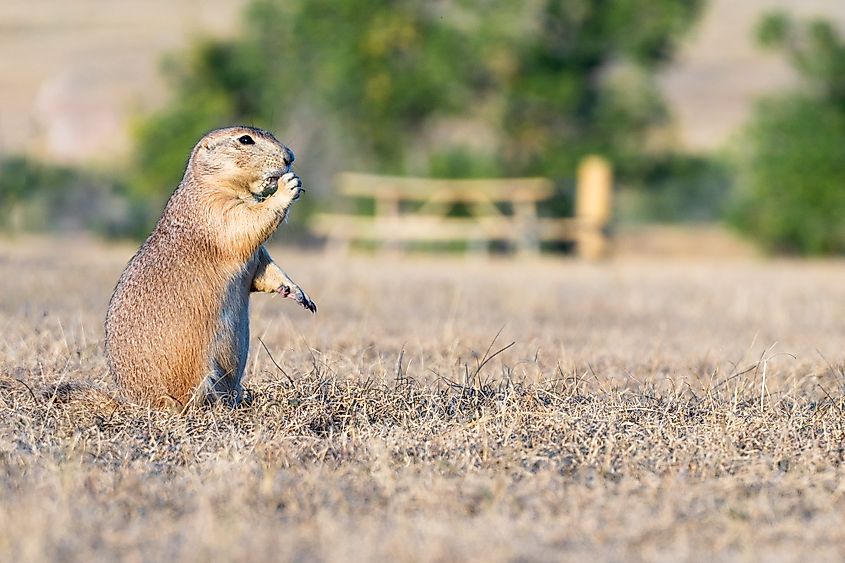 Photography enthusiasts will surely be delighted with the sheer number of plants and animals living in Badlands National Park. These include 9 mammal species, 69 butterfly species, and a host of varied amphibians, reptiles, and birds. 64,144 acres of the park are part of this protected wilderness area where the black-footed ferret was reintroduced after having been declared "North America's Most Endangered Mammal". Other animals roaming free here are black-tailed prairie dogs, foxes, rattlesnakes, bobcats, pronghorn antelopes, buffalo, mule deer, and various birds.
Threats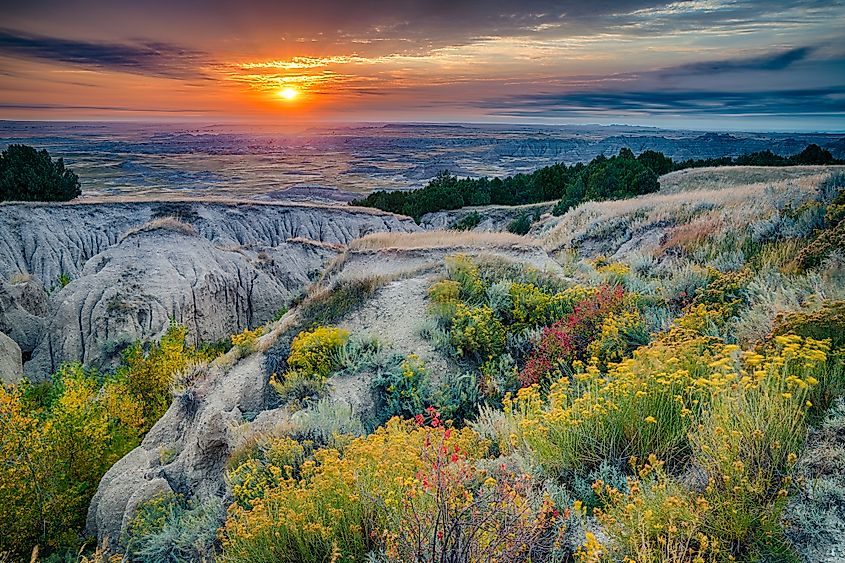 When visiting Badlands Natural Park, visitors are requested to respect Mother Nature and everything within it. The region is well known for its ever changing weather, so it's important to keep yourself well informed by visiting information centers and local transportation agencies and their respective website in order to assess road conditions. Like all national parks, the Badlands is heavily affected by all sorts of human, activities especially those that pollute the natural resources in and around it. Other major concerns are fossil poaching, illegal game hunting, fire management, and wildlife preservation.