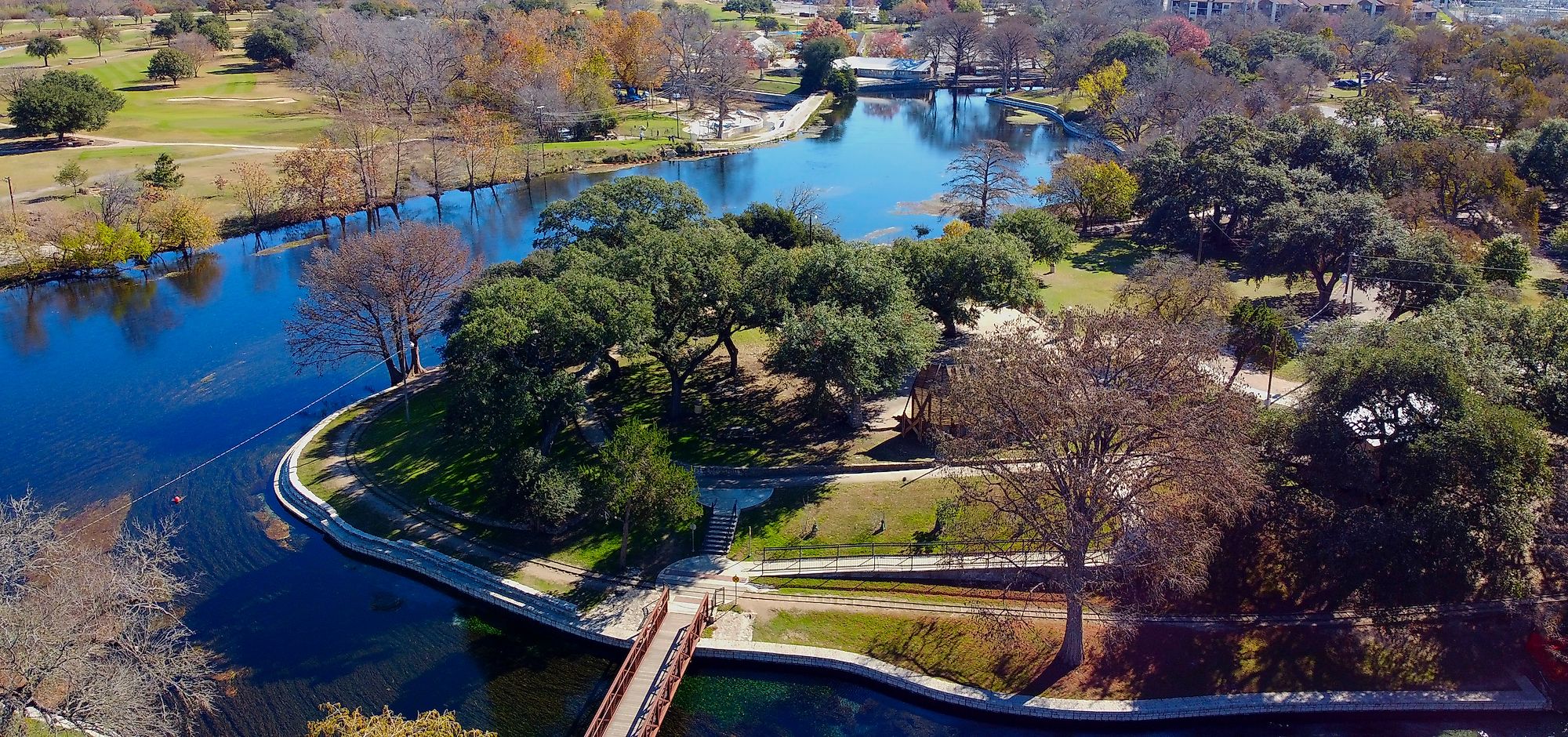 The 4.0 km long Comal River flows within the city of New Braunfels in the southeastern part of the Comal County in the US State of Texas. The Comal River is considered Texas's shortest navigable waterway and has often been referred to as the world's "longest, shortest river" by the local people.
Geography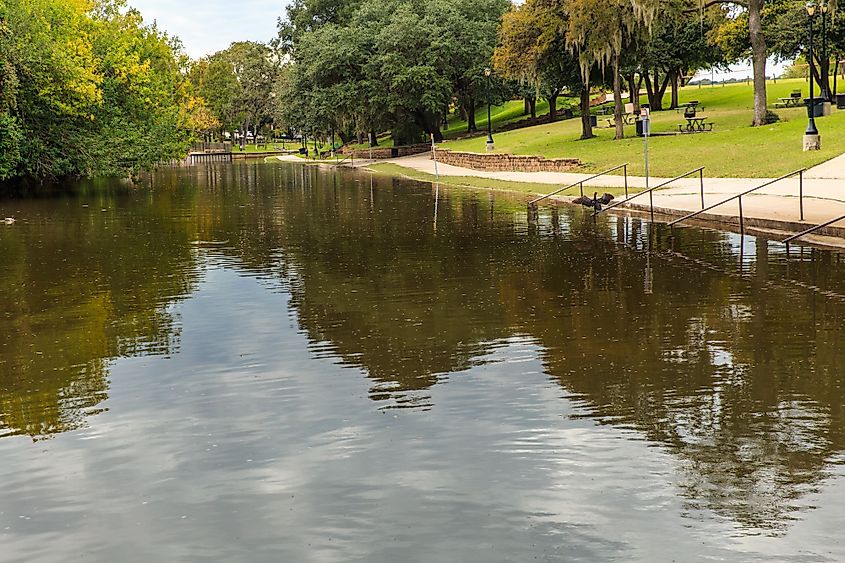 The Comal River rises from the Comal Springs, which are the largest group of naturally occurring freshwater springs in the US State of Texas. Situated in Landa Park, the Comal Springs is in turn fed by the Edwards Aquifer. From the Comal Springs, the Comal River flows for 4.0km eventually merging with the Guadalupe River, which finally drains into the Gulf of Mexico via the San Antonio Bay. This beautiful spring-fed river drains an area of 340 sq. km and discharges an average of 8.8 cubic meters of water per second.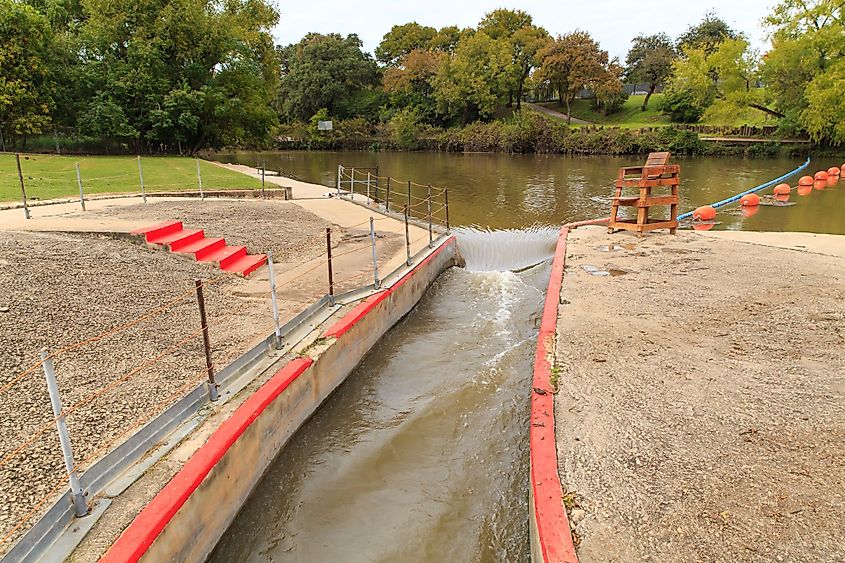 The Comal and San Marcos Rivers are the only two rivers in Texas, that host a population of the endangered fountain darter fish. This species of freshwater ray-finned fish is considered one of the federally listed endangered species in the United States. The Comal River is currently used for recreational purposes and is maintained by the Guadalupe-Blanco River Authority. The Comal River maintains a temperature of 22°C throughout the year, which makes it refreshing in the summer heat of Texas and also warm enough for the people to enjoy a morning swim during the winter months. About 65,000 square meters of the area along the river serves as the site for the Schlitterbahn Water Amusement Park.
Brief History
The early Spanish explorers referred to the Comal River as "Little Guadalupe". In 1727, the Spanish explorer Pedro de Rivera y Villalón was the first to point out the longer river as "Guadalupe River" and the shorter one as "Comal." The river's current name means basin in Spanish. In earlier times, the German settlers used the waters of the Comal River to provide power to the cotton gins and the watermills, as well as for hydroelectric power generation.