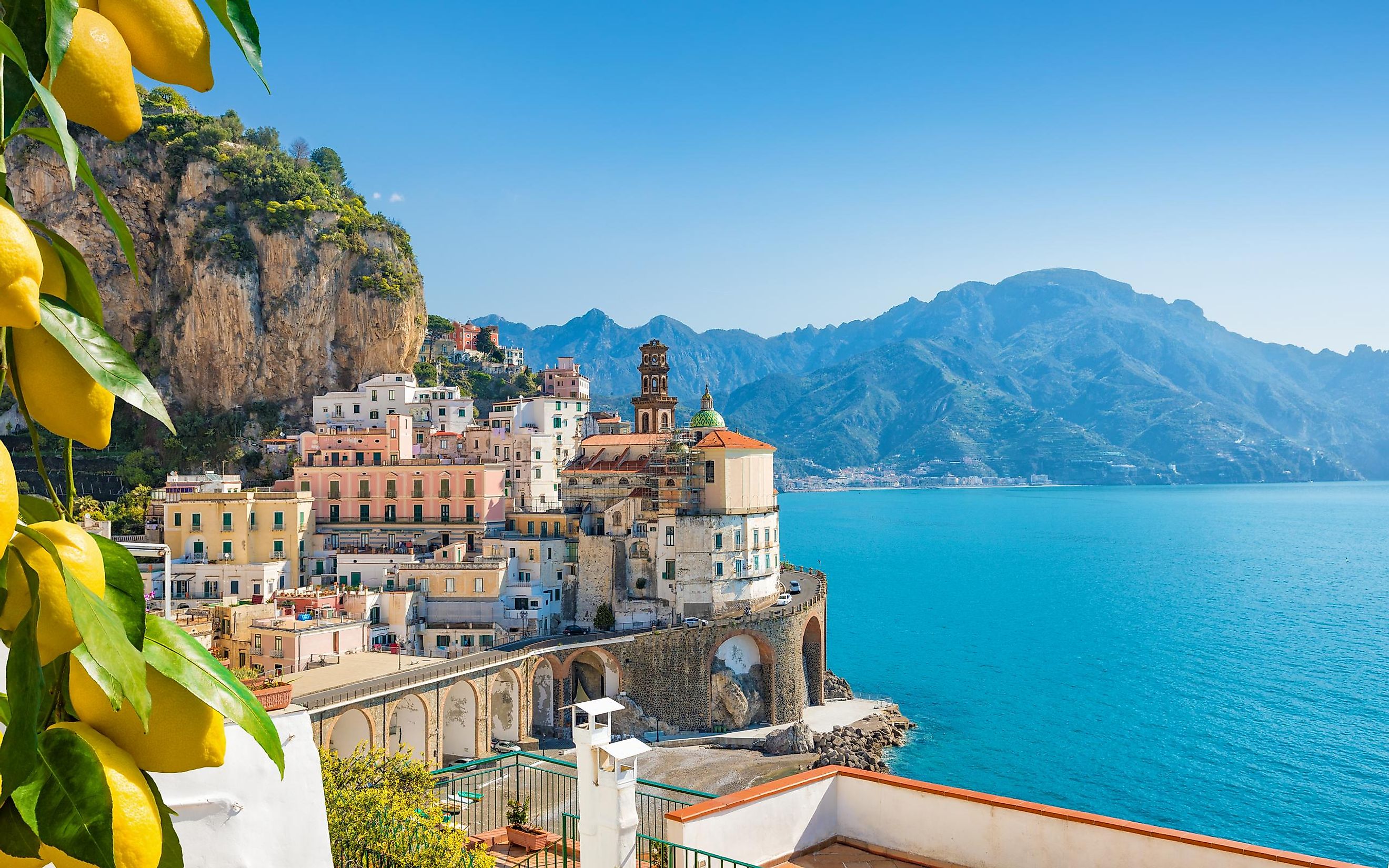 Located along the Gulf of Salerno in the southern part of Italy, the Amalfi Coast or Costiera Amalfitana constitutes a long stretch of coastline on the Tyrrhenian Sea. The Amalfi Coast is situated on the steep southern slopes of the Sorrentine Peninsula within the Italian province of Salerno. It is one of Italy's most popular tourist destinations and attracts thousands of tourists every year. The Amalfi Coast is also known for producing the famous Italian lemon liqueur, limoncello.  
Geography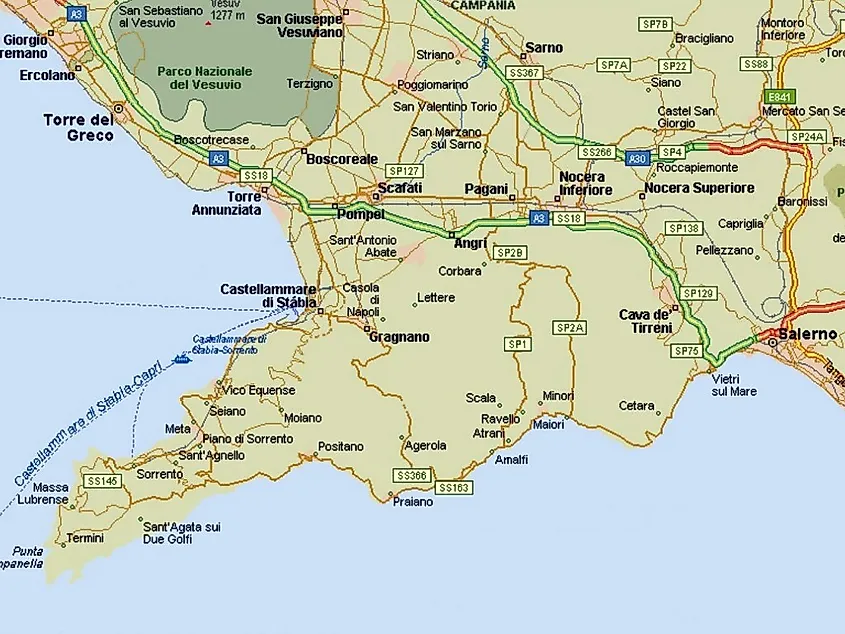 This UNESCO World Heritage Site covers about 112,3 km2 with some of the most magnificent scenery on Earth. Along its windy coastline, the steep rocky slopes jut down to the sea and multicolored towns with colorful houses are closely packed together on the high rugged coastal cliffs.
13 Italian municipalities/towns are located on the Amalfi Coast. These include Vietri sul Mare, Cetara, Maiori, Tramonti, Minori, Ravello, Scala, Atrani, Amalfi, Conca dei Marini, Furore, Praiano, and Positano. The Amalfi Coast and all of its 13 towns are connected via the 40 km-long Strada Statale 163 highway (Amalfi Drive) which runs along the coastline from Vietri Sul Mare in the east to Positano in the west.
The Amalfi Coast experiences a Mediterranean climate with relatively warm summers and mild winters.
Brief History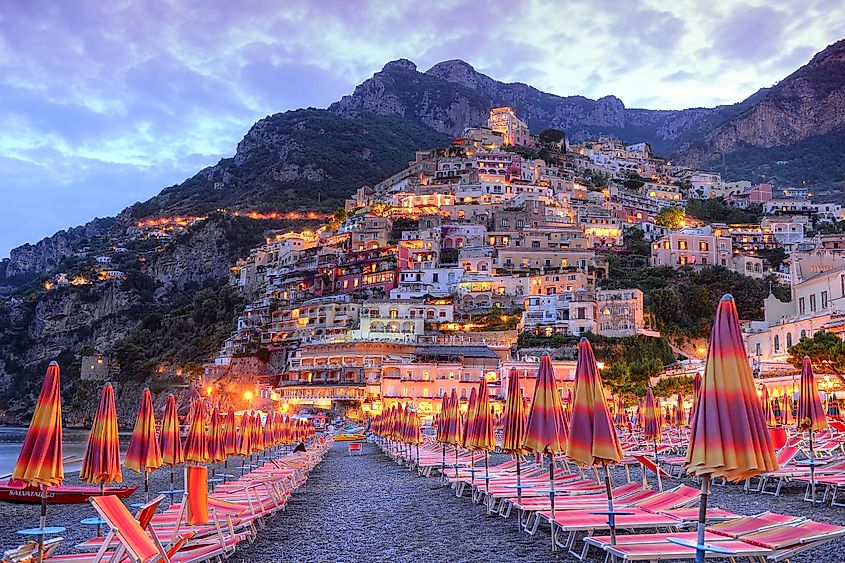 The Amalfi Coast area has been inhabited by human communities since ancient times and served as a major stop for the Aegean sailors who had set up their business in the Campania region. The Ancient Greeks initially began to colonize the region followed by the Etruscans and then eventually the Romans. After the fall of the Roman Empire, the region faced several foreign invasions, mostly by the Goths, Byzantines, Normans, Angevins, and Bourbons, among others.
During the 11th century, Amalfi became the capital of the erstwhile Duchy of Amalfi. The town of Amalfi served as the oldest maritime republic in Italy and as a major commercial and technical hub of the Mediterranean. In the later years, the Amalfi coast was ruled by the Principality of Salerno until it was taken over by the Republic of Pisa in 1137. However, the Amalfi Coast remained quite isolated and could only be accessed via the sea route. In 1807, Giuseppe Bonaparte decided to construct a road from Naples to Amalfi. In 1854, the construction of the Amalfi Coast Road (Amalfi Drive) was completed by Ferdinand II of Bourbon. Today, the towns of the Amalfi Coast are heavily reliant on tourism.