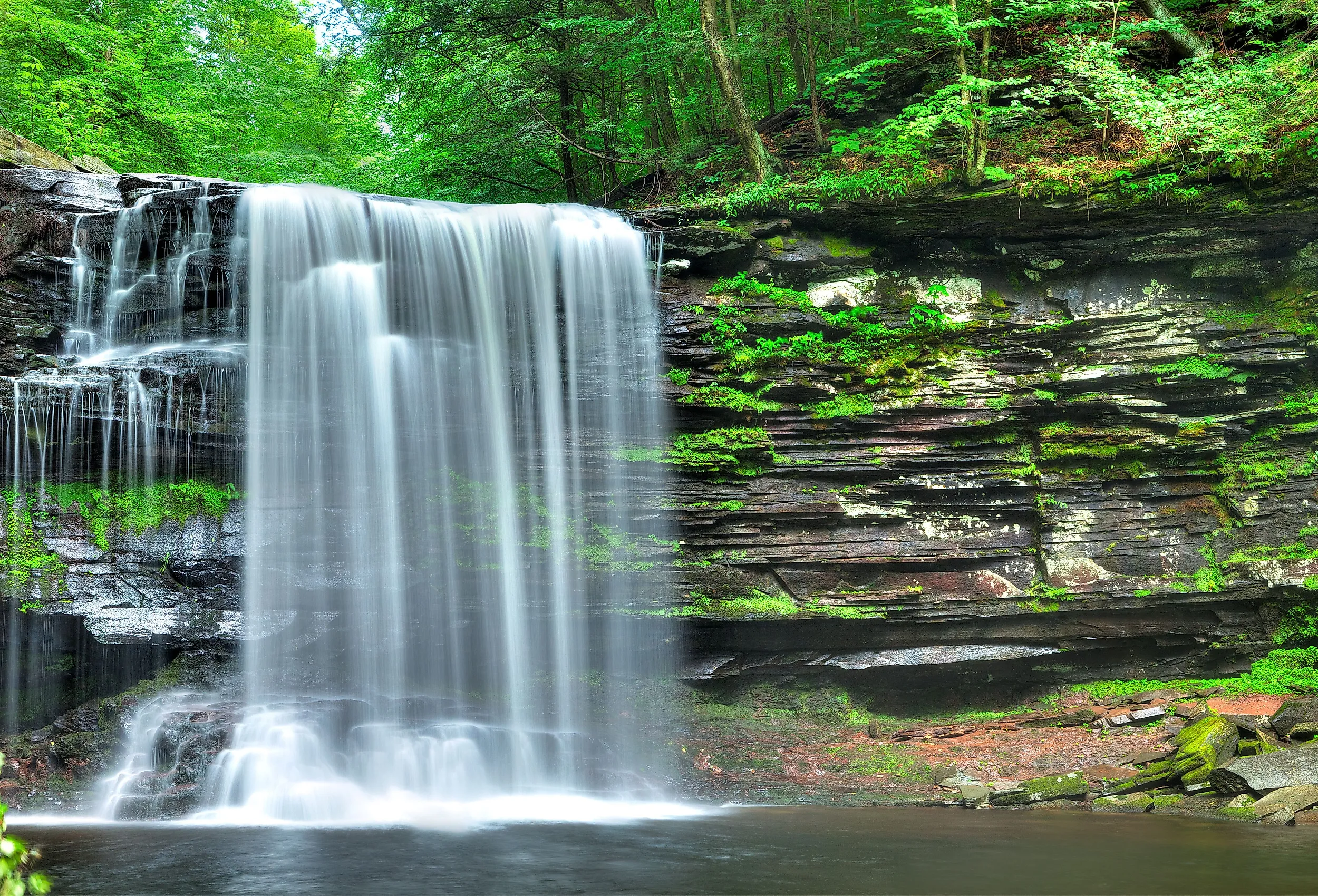 7 Natural Wonders In Pennsylvania
Dreaming of escaping bustling city life? How about visiting the land of mountains and hills, rivers and waterfalls, canyons and nature parks? You might not find Pennsylvania among the most visited US states, but the stunning landscape may surprise you. It is not overloaded with tourists, which makes it even more attractive to enjoy the peaceful and quiet moments.
The best time to fall in love with the state of forests and waterfalls is when the leaves start to turn. Read on to discover seven of Pennsylvania's natural wonders.
1. Pine Creek Gorge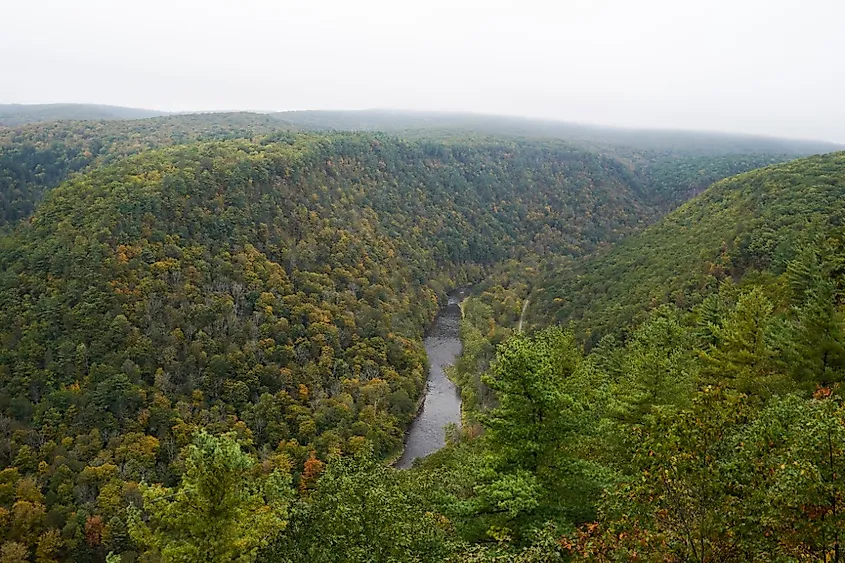 Pine Creek Gorge is famous as Pennsylvania's Grand Canyon. It is a unique 47-mile-long gorge formed as a result of glacial melting. Both Leonard Harrison and Colton Point State Parks offer incredible viewpoints of Pine Creek Gorge.
If you love hiking, check out Turkey Path. It will guide you through breathtaking scenery up and down Pine Creek. It is wonderful to walk there any season, but extra special during fall. The green pines, mixed with the red, gold, and purple colors of deciduous trees are a stunning sight.
2. Hawk Mountain Sanctuary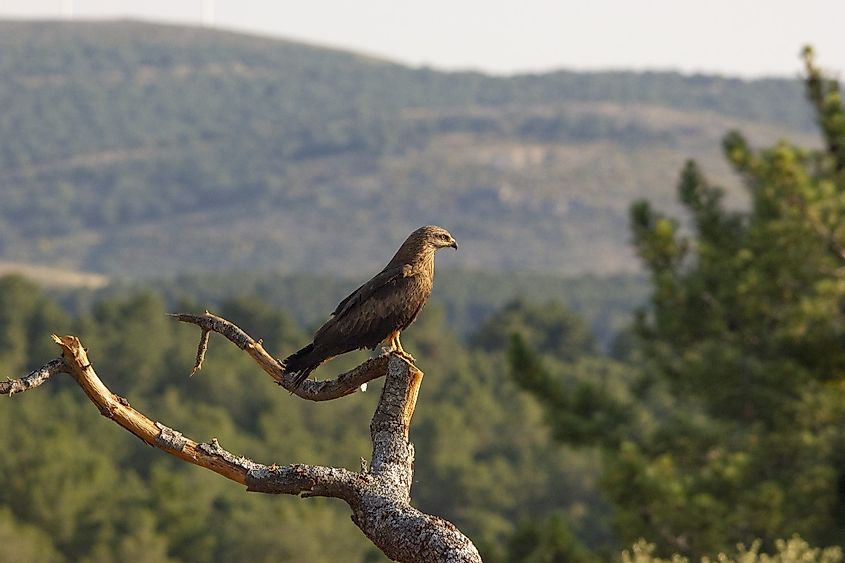 Hawk Mountain is a sanctuary for raptors. Here you can combine mountain hiking and birdwatching. The peak is only 1,521 feet, and the best views are at the top, though the climbing takes extra effort due to the rocky trails.
The ideal time to visit the reservation is in the fall because of the broad-winged hawk migration in September and the hawk diversity in October. Imagine those impressive birds above the colored peaks.
3. Allegheny National Forest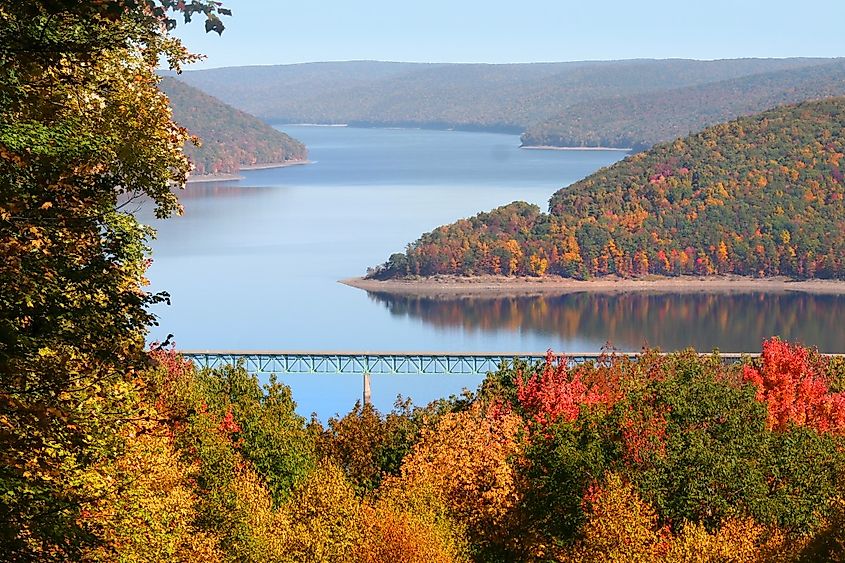 The next destination is in the northwestern part of Pennsylvania in the foothills of the Appalachian mountains. There are more than 200 miles of walkways here and many must-see destinations to explore.
Check out the Allegheny Reservoir to see Pennsylvania's second-deepest lake, formed by the Kinzua Dam. If you are up for walking, add Rimrock Hiking Trail to your list. It is a walkway from Kinzua Beach to Rimrock Overlook with a stunning view of the bay. If you are looking for a short walk, Little Drummer Historical Pathway is a 1-mile loop that takes you past Cole Run Pond.
4. Bushkill Falls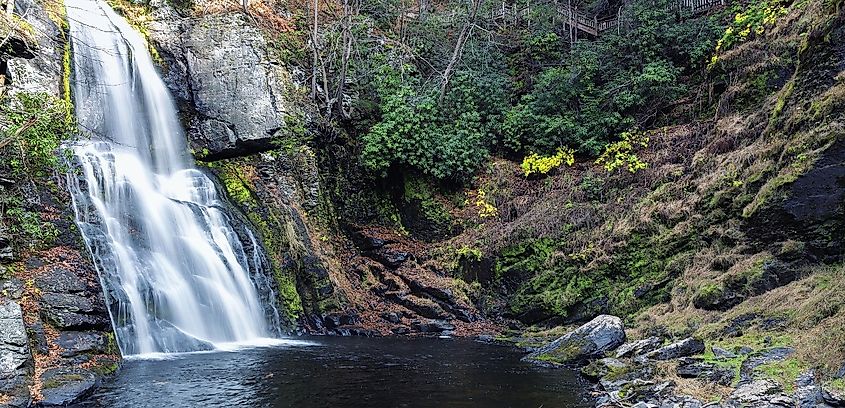 Pennsylvania is home to numerous waterfalls. If you want to see a series of eight falls at once, go for Bushkill falls, known as the Niagara of Pennsylvania. The tallest one is 100 feet, approximately as high as a 10-story building.
There are four trails to reach the waterfalls. The green one takes 15-minutes to get to the main falls. The yellow one will guide you to the main falls, Lower Gorge Falls, Laurel Glen, and Upper Canyon. The blue trail will lead you to Pennel Falls, and the red one is a way to see all eight waterfalls. 
It is worth it to take the red walkway and observe each of these wonders. The trails traverse amazing Poconos scenery, giving it extra points for a visit. In the autumn months, the falling leaves make this location truly serene.
5. Ohiopyle State Park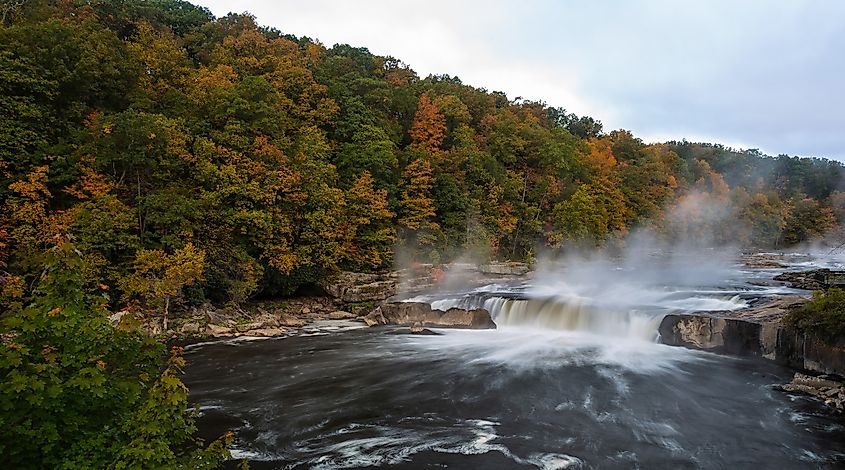 Youghiogheny River carves fascinating landscapes with rocky slabs, rapids, and small waterfalls. Here you will find Youghiogheny River Gorge, which is the deepest one in Pennsylvania. Baughman Rock Overlook provides one of the most breathtaking panoramic views of the gorge.
Other places not to miss in Ohiopyle State Park are Ohiopyle and Cucumber Falls. Take a walk to the observation decks, the view is remarkable. Both falls are popular for photographers and are natural wonders on their own.
6. Laurel Caverns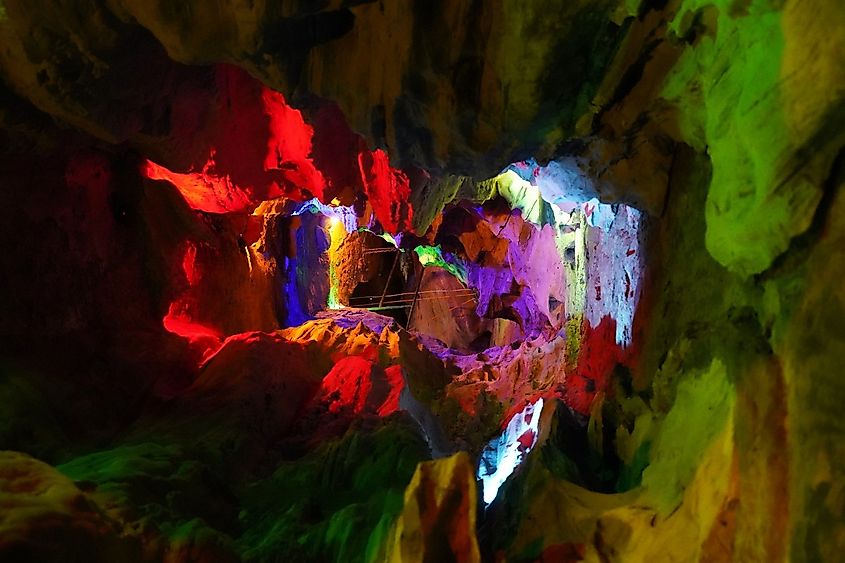 The Pennsylvania underground hides some gems too. Laurel Caverns is the largest cave in Pennsylvania. The lack of geological formations distinguishes these caverns from the other caves in the state. Because there is less calcium, the walls are exceptionally smooth. There is also a small waterfall and lake inside the cavern. Colored lighting makes it all even more magical.
If you are up to spelunking or rappelling, you can take one of the guided tours. The cave is open from April to October.
7. Presque Isle State Park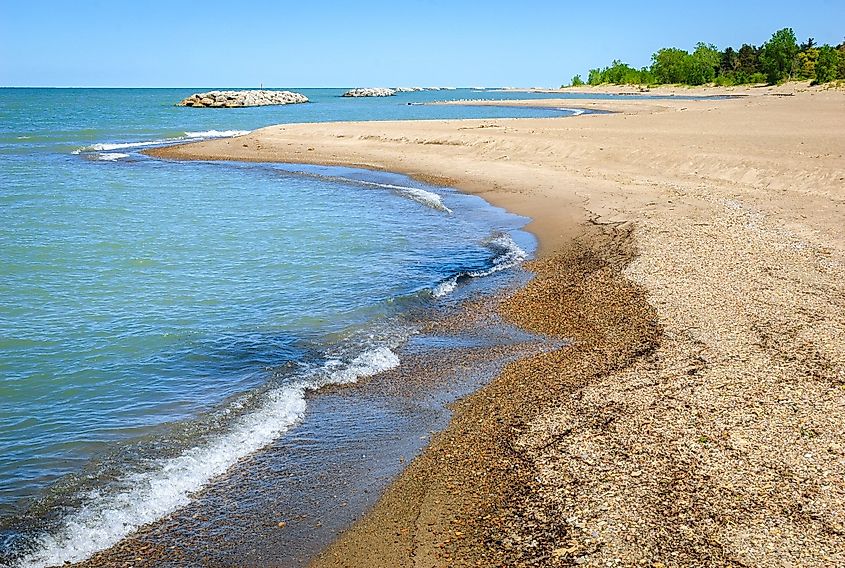 Pennsylvania has no coastal shores, but the sandy beaches near lake Erie make you feel like you are on the coast. Presque Isle State Park will amaze you with 11 miles of hiking trails and endless shorelines around Erie Lake. The lake is warm enough to swim in summer, but the fall brings weather perfect for viewing fall foliage, kayaking, hiking, or fishing.
Presque Isle is a national natural landmark because of its species diversity and is one of the best places in the US for birdwatching.
Nature Is Waiting
Are there any places on this list you have already added to your must-go destinations? Whether you are an avid hiker or a curious observer, Pennsylvania has something for you. Embrace nature and enjoy the lush scenery, when you visit these natural wonders.
Save this list and share it with friends to plan your next adventure together.