There are several parks in the United States, including small neighborhood parks, water parks, amusement parks, national parks, and urban parks, some of which are more popular than others. The Gathering Place Park, situated in Tulsa, Oklahoma, came into being because of one man's vision and desire to leave behind a legacy of inclusion and bringing people together. Although it opened to the public in 2018, the idea for the Gathering Place Park was born much earlier. Funded by the George Kaiser Family Foundation, the park currently covers approximately 66.5 acres along the Arkansas River.
History Of The Gathering Place Park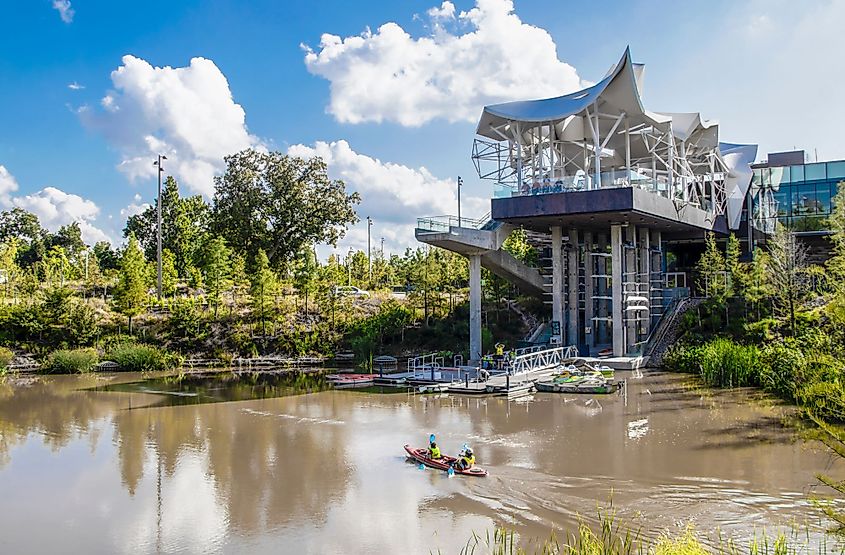 The Gathering Place Park came to be mainly because of donations and fundraising from the George Kaiser Family Foundation. George Kaiser is a Tulsan-born businessman and philanthropist, the son of parents who had to flee Nazi Germany because of being Jews. Kaiser grew up hearing stories of Tulsa's infamous Race Riot of 1921, which ended in white supremacists killing a number of black people. Kaiser was keenly aware of social, economic, and racial inequalities that persisted in his hometown, and he wanted to play a role in making Tulsa a more inclusive, equal society by creating a place where everyone could come together to relax, learn and play. It took years of planning, fundraising, donations, and input from the community, but the dream to make this park finally became a reality in 2014 when construction began near the river. The park is valued at $465 million and is the biggest private gift to a community park in the country's history. 
Design Of The Gathering Place Park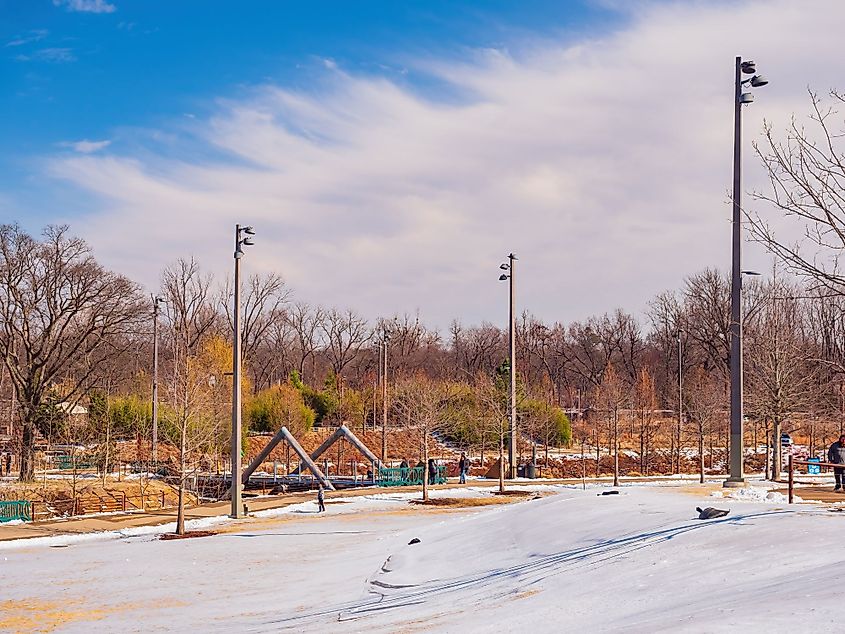 Michael Van Valkenburgh and Associates won the design competition for the park and took two years to plan how to best utilize the area's natural landscape. Initially a flat, uninspiring stretch of land near water, it became an award-winning park inspired by local limestone cliffs and contains several gardens, a large pond, a water park, an adventure park, and a beach! It was a challenge connecting the parkland to the Arkansas River, but Valkenburgh overcame it by designing tunnels that go over the roads to connect the park to the river.
Sustainability At The Gathering Place Park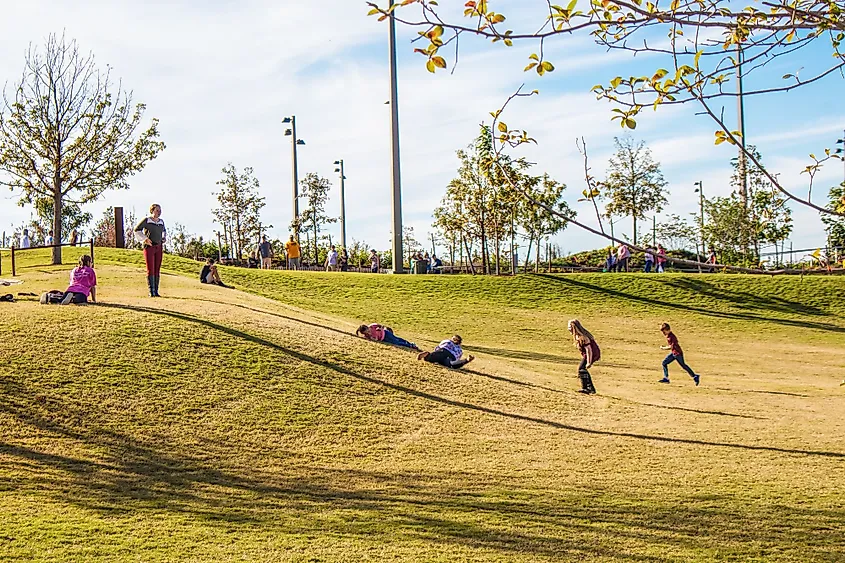 When construction began at the park, the team tried to preserve most existing trees. The ones they removed got a new life as play features in the park's Adventure Playground. A huge replanting campaign ensured an increase in the number and variety of trees and shrubs. An automated LED light system in the park minimizes power wastage, and nearly six million gallons of water from Peggy's pond re-circulates through the surrounding wetlands, thus ascertaining its conservation and cleansing. Other than that, the landscape architects used a lot of natural stone in the park and designed all other structures with local, abundantly-found materials, which will last generations.
Activities At The Gathering Place Park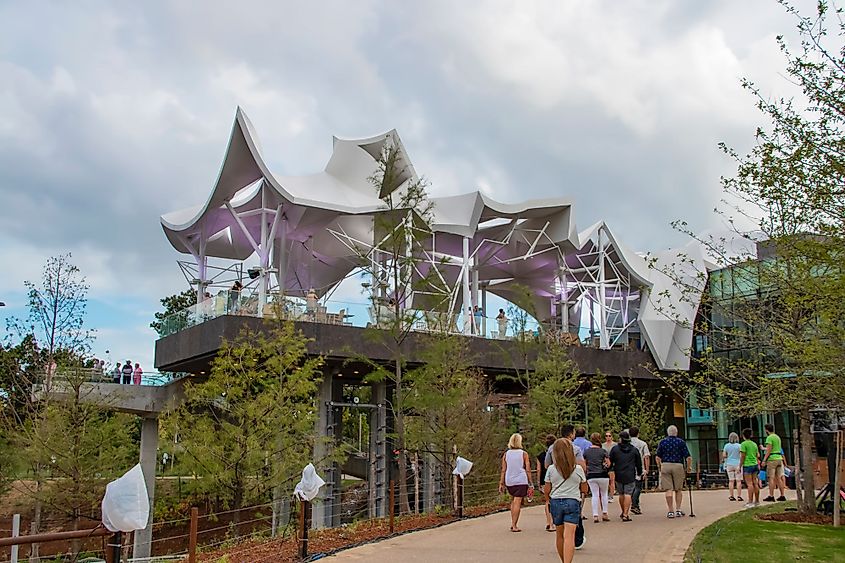 There is plenty to do at The Gathering Place Park for everyone. The five-acre Adventure playground has huge play structures and inspires movement and imagination. The Picnic Grove, Reading Tree, Willow Beach, and Charlie's Water Mountain are great outdoor spaces to relax and unwind. William's Lodge and ONEOK Boathouse are two iconic buildings in the park, with cafes, restrooms, and lounging areas. Guests can check out kayaks, canoes, and paddle boats from the Boathouse to use at Peggy's Pond. For the more athletically inclined, there are basketball and volleyball courts, a Skate Park, and BMX tracks, as well as numerous biking and walking trails.
Ecology Of The Gathering Place Park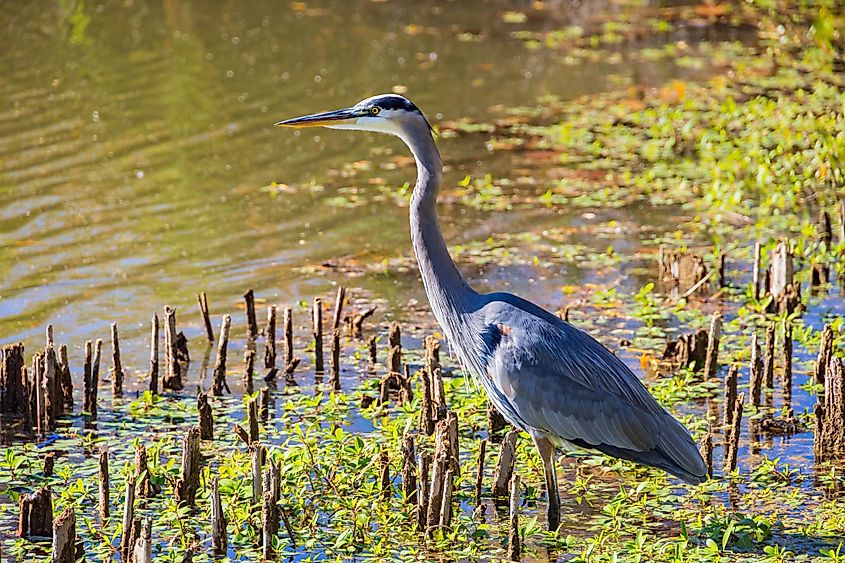 Wildlife lovers can spend happy hours at The Gathering Place Park, as it is home to numerous types of wild fauna. From turtles and squirrels to ducks, snakes, and frogs, there is plenty to see here. Birdwatchers can try and spot Oklahoma's state bird, the Scissor-Tailed Flycatcher, as well as the Great Blue Heron and various types of owls. Visitors may also see butterflies, dragonflies, bats flying around, and many kinds of fish while paddling or kayaking in Peggy's Pond.
Events At The Gathering Place Park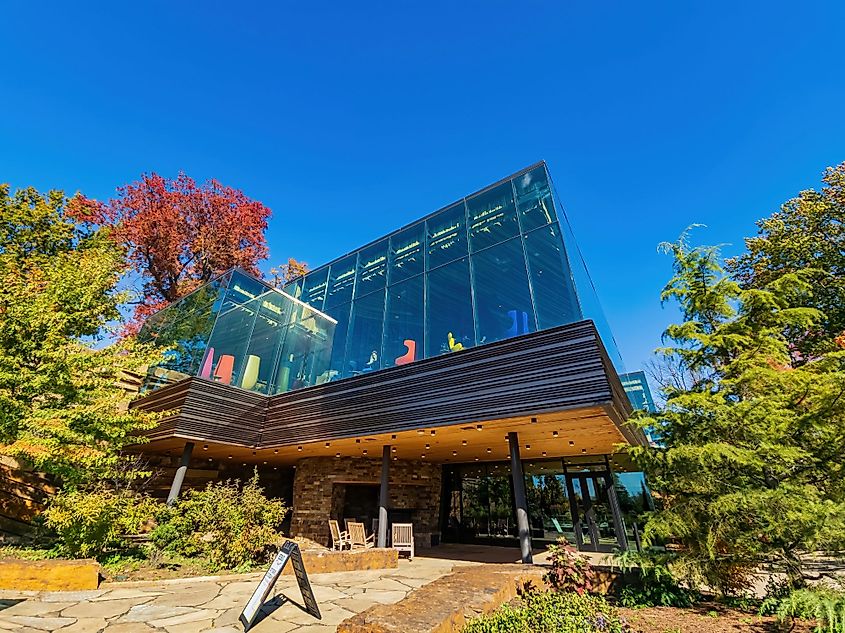 The park can be a top choice for anyone hosting an event in Tulsa. Families can host birthday parties at the Picnic Grove without worrying about reserving or renting a spot, but there are several options for those looking to rent for a more formal event as well. William's Lodge and ONEOK Boathouse both have beautiful indoor rooms and areas with the capacity to seat from thirty to over a hundred people. Special Events Hill is a great outdoor space for 300 people, and The Dock and Sky Garden are dreamy venues if someone is looking for a wedding location.
Achievements Of The Gathering Place Park
The Gathering Place Park opened its doors to visitors in 2018 and won USA Today's Reader Choice Awards for "Best New Attraction" in 2019. It also found mention in the Time magazine's list of the "World's 100 Great Places of 2019" and National Geographic's list of "12 Mind-Bending Playgrounds Around the World." The American Planning Association acknowledged it as one of the "Six Great Public Spaces in America," and in 2021, it won another Reader's Choice Award for USA Today for the "Best City Park" in all of the United States. 
With so many events and opportunities, it certainly seems as if Gathering Place Park has lived up to its ideals of bringing Tulsans together. Spanning 66.5 acres when it first opened, the park is meant to spread over 100 acres once construction comes to a complete end. This is definitely one place that anyone visiting Tulsa should go and see.